The Independent's journalism is supported by our readers. When you purchase through links on our site, we may earn commission.
interview
Tahar Rahim: 'This is the first time I've seen a Hollywood movie with a sympathetic Muslim at its centre'
The star of The Mauritanian and the BBC drama The Serpent had spent a decade turning down terrorist roles, he tells Alexandra Pollard. The role of Mohamedou Ould Slahi, who was tortured in Guantanamo Bay for 14 years, was different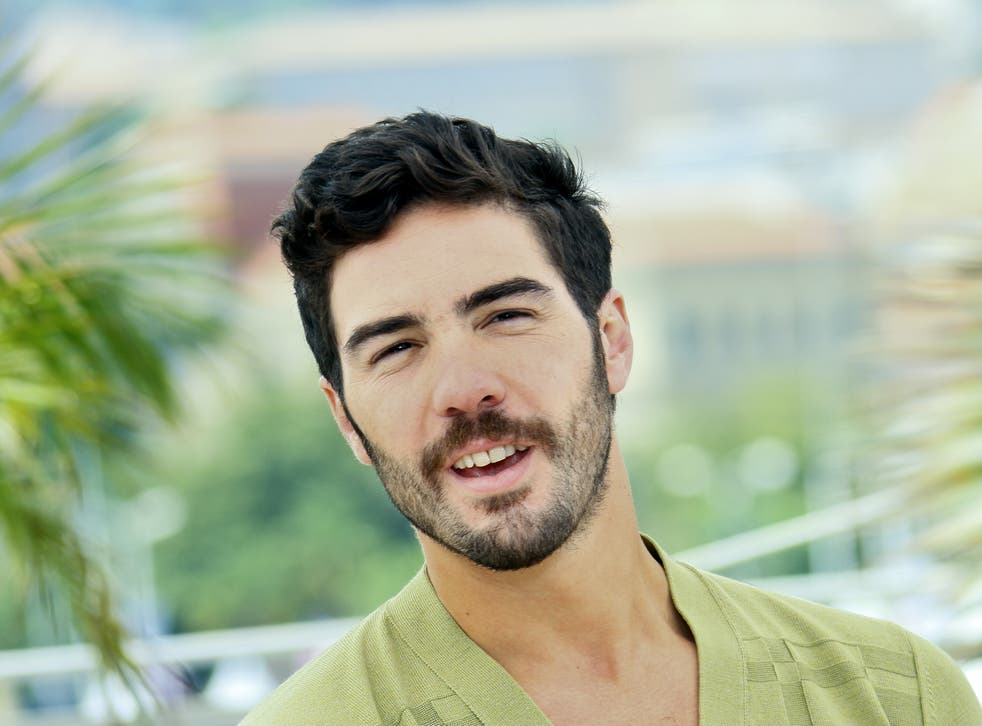 When Tahar Rahim opened the script for The Mauritanian and saw the word "Guantanamo", his heart sank. "I thought it could be the same stereotypical part that I had been offered from Hollywood for the past 10 years," says the French-Algerian star of BBC's The Serpent. "And I didn't want to be part of those movies."
After he broke out in the brutal prison drama A Prophet, Rahim should have had the world at his feet. Cast by director Jacques Audiard as a complete unknown, he played Malik, an illiterate young prisoner who is moulded from a passive loner into a ruthless killer. Rahim's performance was flat-out tremendous: enigmatic and raw. The film was nominated for an Oscar. "Fame and fortune await this commanding young actor," said critic Mark Kermode. Instead, Rahim was sent script after script offering him the role of a terrorist.
"I thought the imagination would be bigger from some directors and writers, even in France," says the 39-year-old, who was born in Belfort, France, to Algerian parents. "It was the same story. I don't want to keep seeing those same depictions of Middle Eastern people that we're used to seeing. I want to make movies that I want to see."
The Mauritanian turned out to be different. His character, Mohamedou Ould Slahi, is not a terrorist. He is simply accused of being one. Mohamedou, a real person on whose 2015 memoir the film is based, was deemed guilty by vague association, the price for which was 14 years without trial in Guantanamo Bay, where he was tortured by US soldiers. As played by Rahim, Mohamedou is a gentle soul turned almost feral by years of horrific treatment; somehow, he manages to cling to his humanity. Jodie Foster plays the no-nonsense defence lawyer who fights for his release.
"It's the first time I see a Hollywood movie with a sympathetic Muslim at the centre," says Rahim, relighting the stubby roll-up that he's been too restless to take a drag on. He has a strange accent. Apparently developed while playing an FBI agent in the 9/11 drama The Looming Tower, it's French with a distinctly Tom-Cruise-American inflection. In person – well, at least on my laptop screen – he looks supremely chic (and supremely French), dressed in a black rollneck, his hair neatly coiffed. But insouciant he is not. A boule of energy, he has a lopsided grin and twitchy demeanour – traits he recently suppressed to unsettling effect as a serial killer in The Serpent, which aired at the start of the year.
Rahim went to extremes to empathise with Mohamedou. He requested that he be shackled for six hours. Waterboarded, too. Why? "I couldn't make it otherwise," he shrugs. In preparation for The Eddy, Damien Chazelle's gritty Netflix series set in a jazz club, Rahim learnt the trumpet. This, he insists, is basically the same thing. "Out of respect to Mohamedou and to the audience and to my director, I needed to get as close to his conditions as possible, so I could give authenticity. Why recreate when you can create?" And did it work? He nods. "It turned out to be, at some point, more of an experience than a performance. I was so exhausted, on a diet, being treated this way, that my emotions would profusely pop out. I couldn't really control them. So I just followed them."
The film has gone down well, earning Rahim a Golden Globe nomination and Foster a win – though it was overlooked at the Oscars, perhaps because neither of them ever opt for showy performances over authentic ones. But there has been a murmur of criticism: a suggestion that in focusing so heavily on Foster and Benedict Cumberbatch (as a military prosecutor who has a crisis of conscience), the film perpetuates a "white saviour" narrative. It's the first and only time Rahim looks annoyed. "I mean, thinking this way is not cool," he says, frowning, clicking his lighter again. "Come on, we're not going to lie – it's a true story. These people helped him to get out of this hell. So what do we do? We change the history? We change his life just to please some people? No. It's just true. So we don't change it."
Rahim feels protective of the story, not least because of the profound effect the real Mohamedou had on him when they met. The end credits, in which a grinning Mohamedou sings along to a Bob Dylan song, offer a glimpse of the kind of person he is. "I was so surprised and blown away by his ability to forgive people," says Rahim. "He had no resentment after being through this horrific ordeal." When they were alone together, Rahim asked Mohamedou again if he had any anger, even just a tiny bit, in him somewhere. "You can tell me," he said. "And he's like, 'No! I was angry at that time, before I realised that when you forgive people who do bad things to you, you can set your mind free.' He said two things were important: the first and most important thing was to stay a good man, even [while in prison]. And the second thing was that people should know that he's innocent."
The meeting proved so fruitful that Rahim considered doing the same for The Serpent. But Charles Sobhraj, a con artist who murdered at least 12 tourists in southeast Asia in the Seventies, would probably not have been the inspiration Mohamedou was. Having evaded and even escaped prison multiple times, Sobhraj has been known to charge large sums of money in exchange for interviews. "I thought about meeting him because I wanted to see how he would try to con me," says Rahim. "And then I decided not, out of respect to the families and the victims. It's an ethical question. And plus, I didn't see myself paying a criminal. So no, it was a bad idea. And I didn't."
Access unlimited streaming of movies and TV shows with Amazon Prime Video Sign up now for a 30-day free trial
Sign up
He didn't need to. In the sordid, seductive crime drama, which also starred Jenna Coleman, Rahim played Sobhraj with a chilling sense of detachment, coolly observing the people around him as though he were a predator eyeing up his prey. Instead of channelling Sobhraj's exact mannerisms, Rahim channelled a cobra. "I thought of Robert De Niro in Taxi Driver," he explains. "He picked the crab to get inspired by – that's why he always walks on the side like this when he approaches people." He does an impression that, to be quite honest, looks more like a chicken. "I was like, 'I've got to find my animal.' And of course I thought of a serpent."
Rahim could hardly go method for the role, but he did change the way he behaved on set. People would come and talk to him, and he would stare back at them until they walked away. Didn't he feel awkward doing that? "Yeah I felt bad about it," he smiles, "because it's just not nice. But I really needed to find my character." He recalls something Mark Strong told him on the set of the 2011 film Black Gold, where Strong played a sultan, and Rahim his son. "He said, 'When you play the king, it's not for you to play the king, it's about the people who are surrounding you.' So I wouldn't talk to them. And it started to create a genuine mood. When I was coming on set, they would change their behaviour, the way they talk, they would lower their voices a little and feel less comfortable." After two weeks, he dropped the act. "We relaxed, I would talk to them. But for two weeks, I needed it."
Rahim never wanted only to play good men – he just wasn't interested in stereotypes. He's thrilled that he is finally playing the kinds of roles he's always wanted to watch. And determined to make the most of it this time. "A Prophet was such an explosion that I never wanted to be the guy who misbehaved with people because he's a star," he says. "And it never happened. But I didn't expect that something else could happen, which was that I overprotected myself. I didn't really take advantage of what was happening because I was not in the moment." The lighter clicks again. "Now, I just embrace everything life gives me."
The Mauritanian is streaming on Amazon Prime Video from 1 April
Register for free to continue reading
Registration is a free and easy way to support our truly independent journalism
By registering, you will also enjoy limited access to Premium articles, exclusive newsletters, commenting, and virtual events with our leading journalists
Already have an account? sign in
Register for free to continue reading
Registration is a free and easy way to support our truly independent journalism
By registering, you will also enjoy limited access to Premium articles, exclusive newsletters, commenting, and virtual events with our leading journalists
Already have an account? sign in
Join our new commenting forum
Join thought-provoking conversations, follow other Independent readers and see their replies