The Amy Winehouse documentary prompts an important question - are we protecting our pop stars?
Asif Kapadia's film about the troubled singer's brief life should give the industry pause to reflect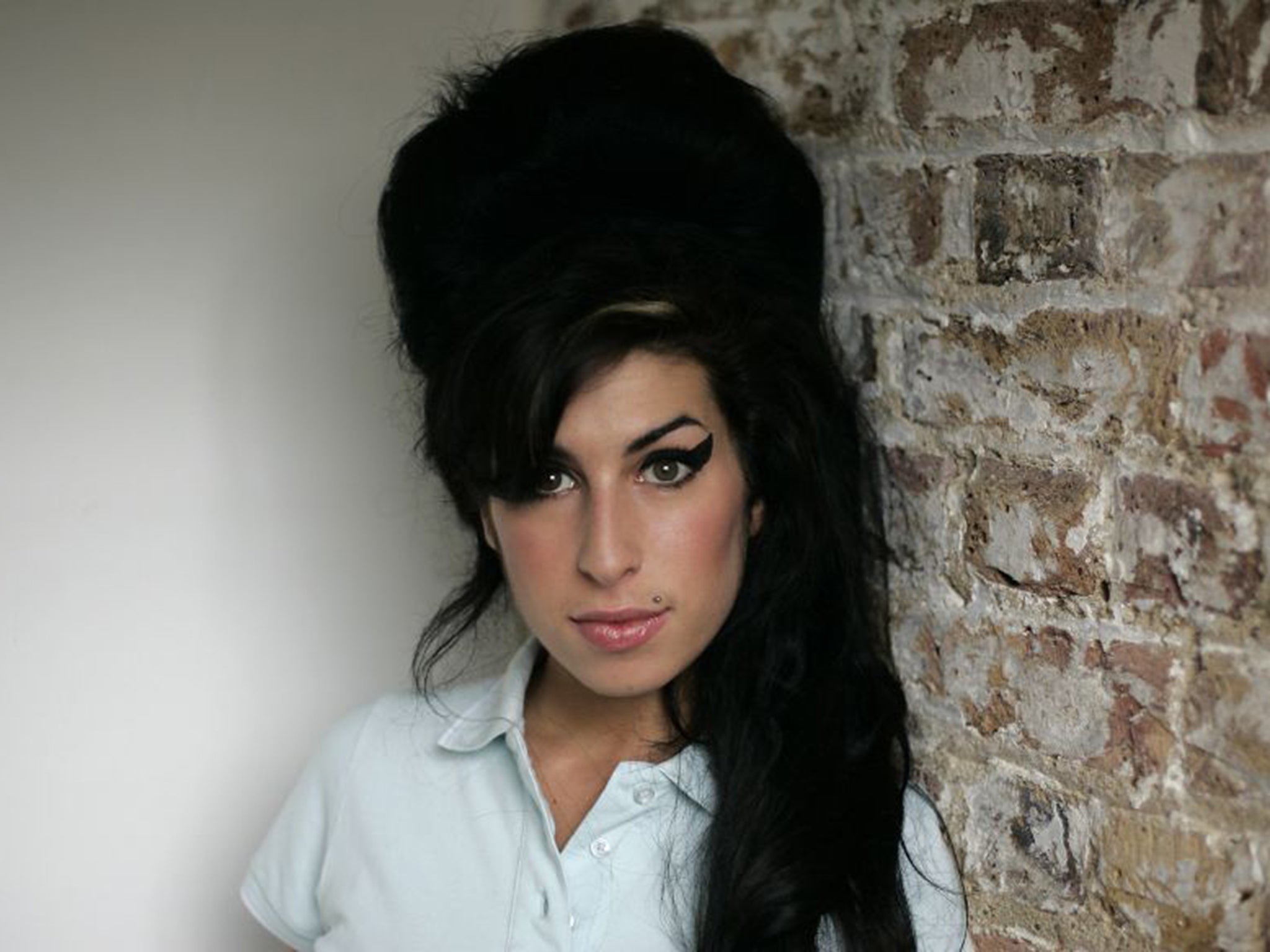 There's an especially harrowing scene in Asif Kapadia's new Amy Winehouse documentary where the singer skips onstage to greet a booing audience in Belgrade, Serbia. An hour late, she stops to talk to her band before sitting on a speaker, staring blankly into the crowd with her chin resting on her hand and refusing to sing. "Sing or give me my money back," screams an audience member, filming on his phone The date was 18 June 2011; one month later, after years of struggling with drug and alcohol addictions, an eating disorder and depression, Winehouse died in her Camden home, of accidental alcohol poisoning.
"It pissed me off that her core team didn't just pull everything," says Nick Shymansky – the man who managed Winehouse from 1999 until he was replaced by her live promoter in 2006, months before the late singer's career-defining album Back To Black was released. "The irony is, when it's someone like Amy, your records will carry on selling, people will carry on writing about you and, in a weird way, [not performing] makes your value in the long run much higher."
Amy Winehouse: Before the beehive
Show all 8
That Winehouse continued on in such a state speaks volumes about the pressures inherent in pursuing a career as a musician, whatever your apparent level of success – pressures that are rarely discussed, but which the film Amy brings into focus. Newspapers like nothing better than to zone in on our pop stars' frailties, from close-up shots of the remnants of a cocaine hit in Pete Doherty's nostril to headlines trumpeting Susan Boyle's emotional breakdown. But what about considering the background to them.
Is stress amongst musicians more evident as a result? Korda Marshall, founder of indie label Infectious Music and a prolific A&R man, who's worked with acts including Alt-J, Take That, and Madonna, certainly thinks so. "There's a lot more pressure now. The value chain has switched from the CD and the consumption of music more to the live environment, where fans want to see the artists. That's brought more money into the arena business and the pressures there are huge," he says.
Indeed, with the increased emphasis on live revenue, the physical toll on all artists has increased, whether they're playing clubs, theatres or arenas. Making sure young artists get eight hours' sleep, eat well, and are in bed by 1am while on tour, are just a few of Marshall's rules. "You have to make sure the artist is comfortable, whether that's [allowing time for them to sleep] during the day, booking a hotel room at night as well as a tour bus so they've got the option of carrying on with the journey or staying where they are." The advice is mirrored by mental health charity Mind, who say it's the manager's responsibility to make sure artists are working in a healthy and safe environment.
Which isn't as obvious to everyone as you may think, according to Marshall. "There has been a lack of good solid experienced management in the UK. What has happened is, a lot of managers have become facilitators, so they facilitate what the musicians want to do, organise it and coordinate it. In the olden days, [the approach] was the manager was the boss, the man [or woman] who managed the situation and controlled the artist. That happens less and less these days." That certainly seems to be the case with Winehouse, for as her career took off, Shymansky – who'd been a close friend from the age of 16 – was out of the picture, replaced instead by Raye Cosbert, a man who'd spent his career organising and booking tours.
And then, less tangibly, there's the increasingly inhibiting ordeal of modern celebrity to contend with; a running theme throughout Amy is the incessant hounding of her by the press – shoving cameras through car windows, and glamorising her destructive relationship with ex-husband Blake Fielder-Civil. In dealing with this, there's a fine balance to strike. "Cocooning" the musicians is a tactic Marshall's often used, keeping his artists away from the finer details when deciding what opportunities to take so they can focus on performing and being creative. However, cocoon the musicians too much and you risk alienating them. The most notorious example of that, as Marshall points out, is Michael Jackson.
Finally, though pop has always been a precarious career, the turnover of artists has become ever crueller. Year on year, the amount of acts breaking through has dramatically reduced. President of Island Records, Darcus Beese, says that 10 years ago, around 25 acts would make it into the mainstream music scene in a calendar year via a hit single and substantial radio play; last year it was down to three. However, the amount of new bands that indie and major record labels sign is "shockingly" high. "There's a lot of white noise out there. You put the amount of bands that are signed together with people independently clogging up online, and that's hard to cut across," he explains. This knowledge can prey on young artists: when appearing on The X Factor in 2012, singer/songwriter Lucy Spraggan suffered anxiety, paranoia and depression. "There's always the wavering thought of, 'What happens if people stop liking you, or you do the wrong thing and then your career is over?' There is lots of pressure and it's fast moving, you're the news one day and chip paper the next," she says.
At charity level, there have been efforts to increase the support available for musicians suffering with mental health issues. The Musicians' Benevolent Fund rebranded as Help Musicians UK last year in an effort to create more awareness of the diverse range of services they offer, and the British Phonographic Industry (BPI) has been working with them to help raise their profile; the charity is also about to begin more detailed research into mental health, including performance anxiety. Meanwhile, the Musicians' Union works with the British Association for Performing Arts Medicine (BAPAM) to give its members access to mental health specialists.
Diane Widdison, who's responsible for the union's health and wellbeing work, agrees that the climate is getting tougher. "We've seen [them] being involved in things that they shouldn't be and making difficult decisions," she says, adding, "we also see lots of musicians that perhaps had difficulties when they were younger working right through their career. It's about making sure the team give them an environment that's not condemning, where people are open to speak about it."
Of course, musicians themselves are helping to foster this culture of openness more than anyone: Kendrick Lamar, Sinead O'Connor, Professor Green, Biffy Clyro frontman Simon Neil and Angel Haze are just a few names that have encouraged conversation by speaking publicly about their own mental health issues, challenging both stigma and clichés. While new acts might be cautious to do the same, so as not to damage the PR process, Amy should help to open up dialogue and debate within the traditionally "alpha male" world of the music business, says Marshall. "Mental health in the music business is kind of a thing that isn't openly discussed. But we invest millions and millions of pounds into talent and an element of that role is a pastoral care for the young artists we sign."
'Amy' is released on Friday
Join our commenting forum
Join thought-provoking conversations, follow other Independent readers and see their replies