The Conversation: Pornography director Anna Arrowsmith on politics, Page 3, and how David Cameron inspired one of her films
Oscar Quine
Saturday 30 November 2013 01:00 Comments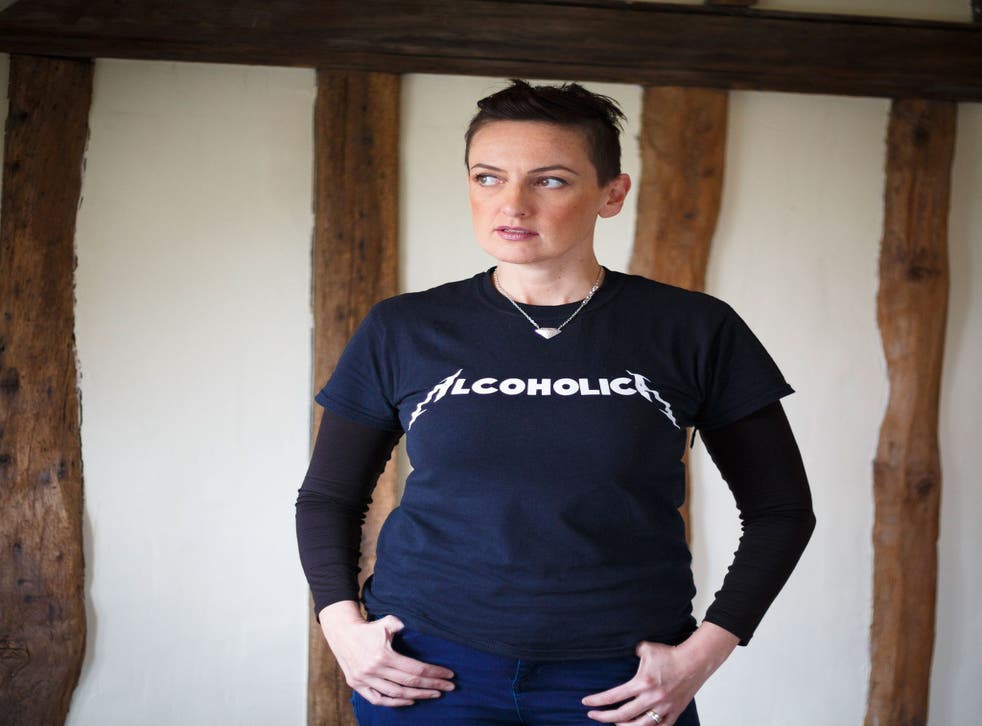 Was it a surprise to be invited to the BBC's 100 Women conference?
It was a nice surprise. There were three of us from the sex industry: Brooke Magnanti, who is Belle de Jour, and also Sarah Walker who runs the English Collective of Prostitutes. Three per cent of sex workers; I guess that's a start.
You've been on 'Woman's Hour' and 'Newsnight', but it's tended to be defending pornography. Did you see this as a kind of acceptance?
Yes, especially as I was part of a panel. There were a couple of things that I wanted to get across: men are just as gendered, they have things they don't have a choice about; and the assumption that if you're interested in gender equality, you're left wing, that feminists are all socialists.
How do you find the reception from feminist quarters to your work?
We had this debate in the Eighties about pornography, and basically agreed to disagree, until it cropped back up again with the rise of internet porn. The people who are anti-porn shout louder, but there are a lot of women who support me. And if you look at the stats, 33 per cent of all porn consumed online is by women.
Do you think Britain is becoming more accepting of porn?
You have to look at the context. There's a big campaign that's anti-Page 3 at the moment, one that's anti-lap dancing clubs, one that's trying to take condoms out of saunas in Scotland. Then there's the campaign to make sites have no explicit images available until you put your credit card details in, which is basically saying the industry can't exist.
What about children's exposure to pornography. Do you think they need to be protected?
There's an academic, Danielle Egan, who found that young people are waiting longer to have sex, when they do they're using a condom, and more often they're in long-term relationships. STDs are at their lowest rates, and rape is at the lowest level since the early Nineties.
Do you have one film you're particularly proud of?
I did one film called Hug a Hoodie about six years ago, which won loads of awards.
That sounds quite political.
I wrote it when I was living on a council estate in Bermondsey. We actually called one of the characters Cameron. The day of our launch party, [the PM] came out and said, "I never actually said 'hug a hoodie'". We figured he was totally just pre-empting the film, although I can't prove it.
Do you know if your parents have watched your films?
I don't know if any of my family have seen my stuff and I never ask. You have certain boundaries. It's how a middle-class family deals with having a pornographer.
You stood as a Lib Dem candidate in the 2010 general election. Any future designs on politics?
Well, never say never. But I'm not really party political. The reason I was with the Lib Dems was that I had the same ideals. With this debate about voting apathy, I don't think people aren't political, they're just not party political.
Access unlimited streaming of movies and TV shows with Amazon Prime Video Sign up now for a 30-day free trial
Sign up
They say you shouldn't talk about sex and politics at dinner parties. What does that leave you with?
Not much! Although, people know very little about gender, and always seem to be interested, so I tend to talk about that.
Biography
Anna Arrowsmith is one of Britain's leading female pornography directors and stood as the Lib Dem candidate in Gravesham, Kent in the 2010 general election. She is currently completing a PhD in Gender Studies at Sussex University and was part of the BBC's 100 Women conference in October
Register for free to continue reading
Registration is a free and easy way to support our truly independent journalism
By registering, you will also enjoy limited access to Premium articles, exclusive newsletters, commenting, and virtual events with our leading journalists
Already have an account? sign in
Join our new commenting forum
Join thought-provoking conversations, follow other Independent readers and see their replies