The Conversation: Rashida Jones on school bus rides with Kim Kardashian, how OJ Simpson put her off law, and hating Valentine's Day
Oscar Quine
Saturday 08 February 2014 01:00 Comments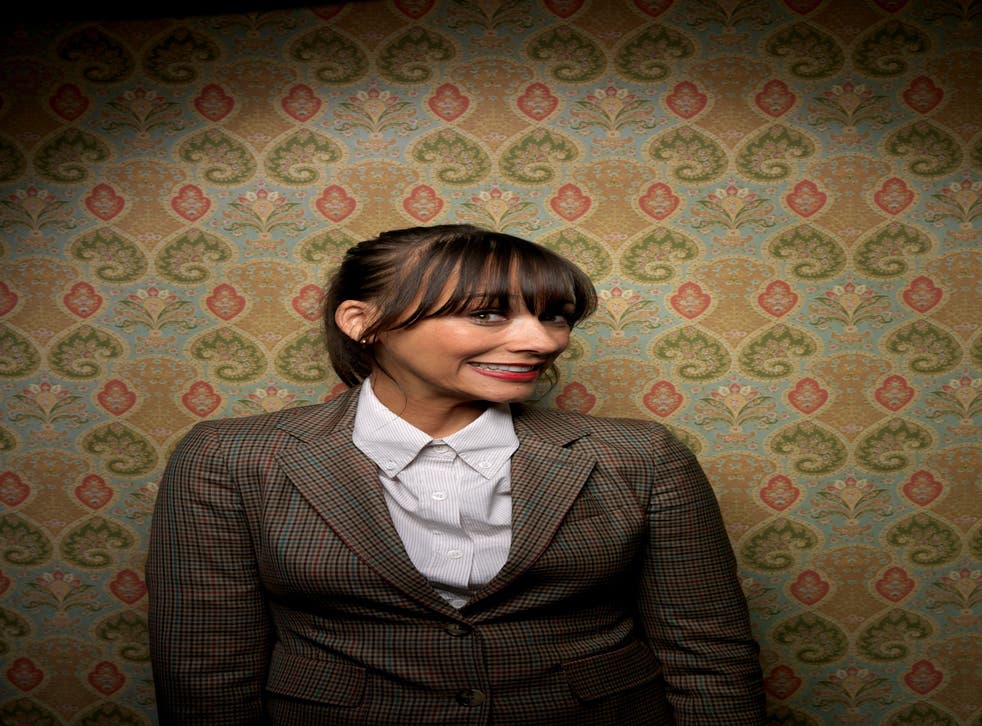 How did you get involved in the salsa rom-com 'Cuban Fury'? You're the only American on the bill.
I know, I snuck in. I got the script and it was hilarious, and it came with the opportunity to learn how to dance, which was something I wanted to do. So I sat down with them and said, 'How do we make this happen?'. I was very, very pleasantly surprised to be offered this film.
Growing up with Quincy Jones as your dad, I imagine you must have been surrounded by music. Do you have a favourite song from your childhood?
There's so many, it's hard to pick. I would say for sentimental value, Michael Jackson's Off the Wall album is probably my favourite. It came out in 1979, I was really little, so it's one of my earliest music memories. And the album's really good, so my nostalgia and the taste level converge in the right place. It also fits right in the middle of that disco era, into the Eighties pop sound. It's always really nice to listen to that album.
Was there a particular song that reminds you of your dad?
There's this Patti Austin song called "Razzamatazz" which was on one of his albums. My sister and I were obsessed with that song when I was four or five years old and it reminds me so much of my dad. It took me until I was 18, 19 or 20 to know what it was that he did when he produced: what his instrumentation sounded like, what his style was. Now that I know it, any time I hear anything he's done it immediately makes me feel happy.
Looping back to the dancing, do you know how to moonwalk?
I mean, I wish. I will attempt really poorly but no! Do you?
No! I can't even do basic dancing...
Sounds like you need salsa lessons.
I read that you were planning to be a lawyer before you became an actor.
I wanted to be a lawyer, maybe a judge, maybe run for president – that was another goal at age six.
What happened?
I was in college and the OJ Simpson trial was going on and that was an incredibly culturally contentious moment. He got off and I couldn't believe it – I thought what's the point of spending the next eight years in school if the justice system is that broken?
Have you had an "I've made it" moment? Perhaps with 'The Office'?
Am I supposed to have had that moment already? I knew when I got The Office that that would be a big deal, at least in my own life. Like, this is it – either I blow this and nobody will ever care again, or this might be the one that [takes off] and becomes more of a thing. Which it did.
So, any plans for Valentine's Day?
Valentine's Day, pah. It's designed to make people who are not hooked up feel bad about themselves, and people who are hooked up feel bad about themselves because they haven't done enough for the person they love. It would be nice if every day was Valentine's Day. Or no day at all.
Is it true you went to school with Paris Hilton and Kim Kardashian?
I did. They were on my bus. Can you imagine, being on a bus where two of the 10 people get famous for having sex tapes?
Biography
Rashida Jones, 37, is an American actor, comic-book author, screenwriter and occasional singer. She has appeared in TV comedies 'Parks and Recreation' and the US version of 'The Office', as well as numerous film roles, including 'The Social Network'. 'Cuban Fury' is released on Friday
Register for free to continue reading
Registration is a free and easy way to support our truly independent journalism
By registering, you will also enjoy limited access to Premium articles, exclusive newsletters, commenting, and virtual events with our leading journalists
Already have an account? sign in
Join our new commenting forum
Join thought-provoking conversations, follow other Independent readers and see their replies