The Deer Hunter: A quietly British film
The film would never have been made without the London-born Michael Deeley, the managing-director of EMI Films
Geoffrey Macnab
Tuesday 15 July 2014 15:53 Comments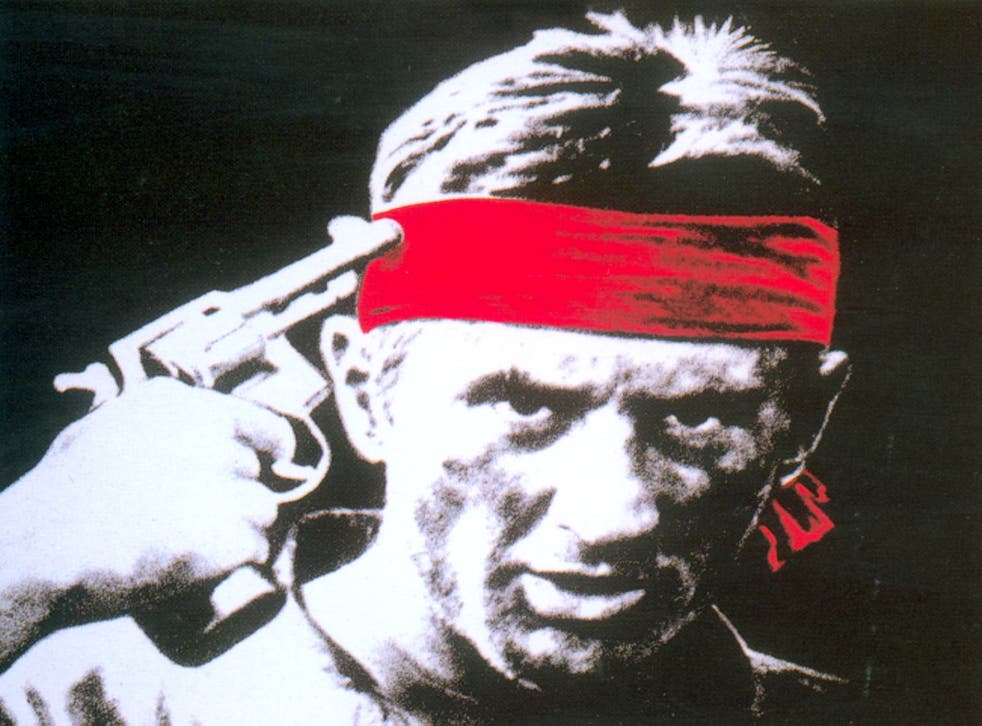 It's one of the classic American films, a multiple Oscar-winner, and yet many people still don't realise it was produced by a Brit.
The Deer Hunter (re-released in British cinemas next month) would never have been made without the London-born Michael Deeley, the managing-director of EMI Films.
In the late 1960s, Deeley had been sent the script for what became The Deer Hunter by Bobby Littman, an agent friend in Hollywood ("he came from Dollis Hill").
The script, written by Louis Garfinkle and Quinn Redeker, immediately intrigued Deeley. "The whole idea of Russian roulette had never been done," he recalls.
Deeley bought the script and eventually hired Michael Cimino to rework it. "Unbeknownst to me at the time, because Cimino is a pretty slippery guy, he had subcontracted to another writer, Deric Washburne."
The producer remembers being told by the US majors that he wasn't qualified to make a movie about the US experience in Vietnam and that no-one would want to watch such a film anyway. "The general assumption was that: a) it was an unattractive idea and: b) it didn't make any sense to have an English producer making it." However, with a Cimino screenplay, Robert De Niro in the cast and EMI money to guarantee the film's completion, the project suddenly seemed much more alluring to the studios.
Cimino had written in the famous prelude of the wedding in Pennsylvania. "It's nearly an hour in when suddenly you get the noise of a helicopter and machine gunning and you're in Vietnam. That's roughly where the film originally started."
The Deer Hunter wasn't an easy film to make. It was Cimino's second feature as director after Thunderbolt and Lightfoot, which had been produced by and starred Clint Eastwood. "Clint Eastwood could kick him [Cimino] off the set and finish the picture without turning a hair. That threat was always on him and he behaved himself. I asked Clint about him and he said, 'oh no, he's very good, he's very reasonable, he does everything he should'. That was totally untrue! It may have been true in his experience because of his particular power…"
Deeley is a little waspish in his recollections of Cimino. "All the time in pre-production, he was a sweet little lamb. Never would he have a confrontation face to face. Everything he would do would be sub rosa."
Access unlimited streaming of movies and TV shows with Amazon Prime Video Sign up now for a 30-day free trial
Sign up
The producer soon realised the film was far longer than it should have been: "He [Cimino] had never declared his private wish - and this tells you something about him - was to make this film exactly the same length as Gone with the Wind… we were contracted to make the film at less than 2 hours 20 minutes."
However, Deeley acknowledged the film Cimino delivered was "magnificent", if a little too long. He had been working with the famously irascible Sam Peckinpah on Convoy at the same time as The Deer Hunter and so was used to dealing with difficult directors. He was already turning his mind to another ambitious new project, Blade Runner, and didn't have time to bear grudges.
"Producers are written out of the equation," Deeley reflects with a very British equanimity on the way his contribution to The Deer Hunter is still often overlooked
'The Deer Hunter' returns to UK cinemas on 1 August
Register for free to continue reading
Registration is a free and easy way to support our truly independent journalism
By registering, you will also enjoy limited access to Premium articles, exclusive newsletters, commenting, and virtual events with our leading journalists
Already have an account? sign in
Register for free to continue reading
Registration is a free and easy way to support our truly independent journalism
By registering, you will also enjoy limited access to Premium articles, exclusive newsletters, commenting, and virtual events with our leading journalists
Already have an account? sign in
Join our new commenting forum
Join thought-provoking conversations, follow other Independent readers and see their replies