The Independent's journalism is supported by our readers. When you purchase through links on our site, we may earn commission.
The Disaster Artist interview: James and Dave Franco on remaking The Room, 'getting Tommy'd' and Wiseau's 'secret tapes' - Kernels podcast
A fortnightly deep dive into film and television
Christopher Hooton
Wednesday 22 November 2017 14:44 Comments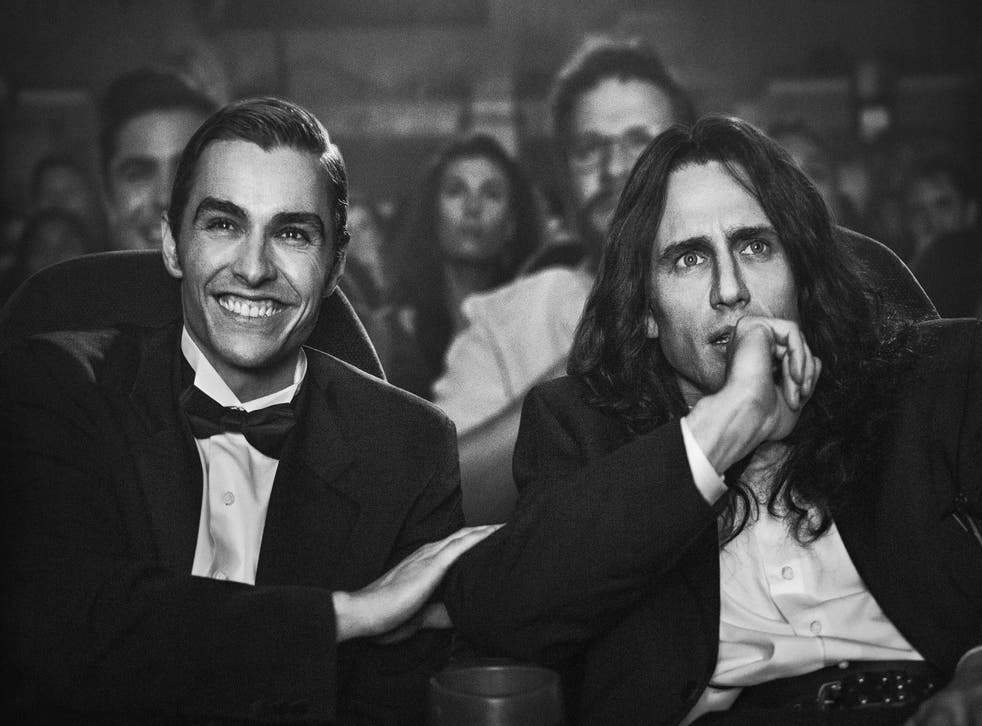 How do films make you feel? The Independent gets personal about cinema and TV with actors, directors, cinematographers and other people from the continually evolving world of "content" in a fortnightly podcast hosted by Culture Editor Christopher Hooton (embedded below).
The Disaster Artist, a Warner Bros film about a relatively obscure indie drama gone wrong, really had no right to work. And yet, director James Franco has created not only a hilarious movie about how The Room was made and the elusive auteur - Tommy Wiseau - behind it, but a human one. Chris talks to James and his brother Dave (who also star in the movie) about his own experience with Tommy, the "secret tapes" James got hold of to inform his performance, Seth Rogen struggling to keep his shit together on set while James was in character, why one of the screenwriters turned in a script draft before he'd even seen The Room, and the complexity of shooting a film within a film.
Listen to it below, subscribe on iTunes and podcasts apps here and follow the podcast @kernels and host @ChristophHooton on Twitter. You can find early episodes with Matthew McConaughey, Sir Patrick Stewart, Adam Driver and more here.
The Disaster Artist is in select cinemas 1 December and nationwide 6 December.
Register for free to continue reading
Registration is a free and easy way to support our truly independent journalism
By registering, you will also enjoy limited access to Premium articles, exclusive newsletters, commenting, and virtual events with our leading journalists
Already have an account? sign in
Join our new commenting forum
Join thought-provoking conversations, follow other Independent readers and see their replies