The Divine Order: It's not the only film to show that suffragettes were just the beginning
Petra Volpe's film about women getting the vote in Switzerland in 1971, which also screens at the Barbican next month, joins a host of other films from across the world that show women battling for representation, long after Emmeline Pankhurst's war was won
Nick Hasted
Tuesday 13 March 2018 14:31 Comments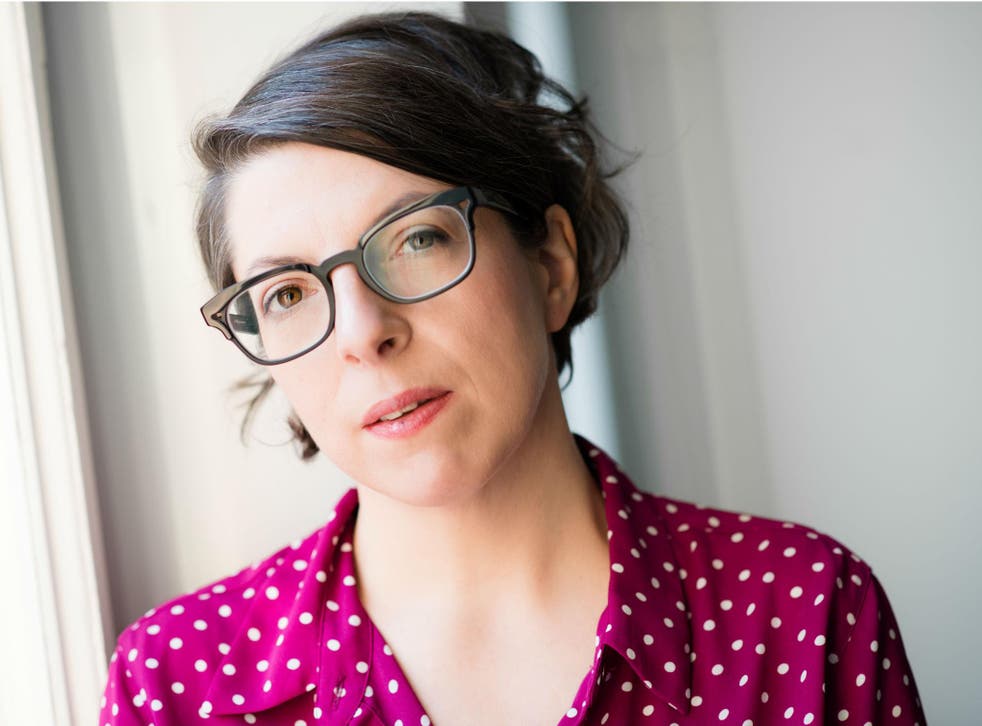 It's 100 years since propertied British women over 30 (and previously disenfranchised men) got the vote. But satisfaction at a job well done is premature. As Carey Mulligan noted after starring in the film Suffragette, it "isn't about saying, look at this great thing that's happened, and we're all good. It's about, what's going to happen now?" That film pointedly ended by listing subsequent dates for female suffrage. World War One ruptures forced it in Germany, Austria, Russia and the USA by 1920, while stubborn political resistance was broken in France and Italy in 1944, the decade that independence and revolution did so in India and China. And then, nearly forgotten in Europe's heart, there was Switzerland. As the rest of the West wrestled with women's liberation, in 1971 Swiss men allowed Swiss women the vote.
This bizarrely belated breakthrough is the subject of Swiss director Petra Volpe's new film, The Divine Order. It also screens in April as part of Nevertheless, She Persisted, a season at London's Barbican cinema which ranges across the world to show women battling for representation long after Emmeline Pankhurst's war was won.
"Why did it take so long for the Swiss?" Volpe considers, before a London screening of her film. "Direct democracy, which meant it was the only place in Europe where the male population had to vote on it. But that's also an excuse. There was a very vivid and well-organised women's movement who tried for 100 years to get the vote. Politicians just didn't consider it important. Also, even though Switzerland has the reputation for being rich, well-educated and progressive, it's very socially conservative."
Neutrality as two world wars' heat melted conventions elsewhere also played its part. Afterwards, any kind of conflict was deemed un-Swiss. "World War Two left a very strong sense that there's something we're doing right, because we're the only ones who survived [intact]. So let's not change anything! The government had all kinds of twisted arguments, and aggressive anti-suffragette propaganda, until it became an international embarrassment. It's like the Nazi gold in Swiss banks. As soon as the Americans wanted to know where it was, then the country dealt with this dark period. Shaming works very well in Switzerland!"
The Divine Order centres on the growing assertiveness of Nora (Marie Leuenberger) in her cramped, priggish village. In a mostly warm, gentle comedy decked in gaudy 1970s colours, a key scene has a hippyish American instructing women in "Yoni power" by inspecting their vaginas. The laughs are mixed with clumsy, comradely tenderness between the women. "I wanted to prove that a feminist political film can be funny," Volpe says, "because humour is a wonderful seducing force in cinema, and it really opens people up. Once you're allowed to laugh, you're also allowed to cry."
The "Yoni" scene also shows that, of all the civil rights struggles, gender is the most intimately personal. "I really think that oppression goes through the body, but so does social change," Volpe agrees. "It's not enough to just sit at your computer and like things on Facebook. A social movement has to be a physical presence on the streets – or an absence of bodies where they're needed [as when Nora goes on strike from her family]. I believe there still is a kind of war against women's bodies. So women knowing their bodies, loving their bodies and being loving with their bodies is fundamental to a good rebellion. It's very important for me to link Nora's political and physical awakening."
Volpe also intends The Divine Order "for the men", who in the film have to shake off their own conditioning (in part by studying cunnilingus with friskily emancipated wives). "The movie shows how men have been crushed by patriarchal ideas, too. I think that's why they've responded so well. I've never seen so many crying men after screenings!"
The Barbican's Nevertheless, She Persisted season puts The Divine Order in a bigger context of gender battles. "We're looking at different struggles by women to gain a voice in the public sphere, more broadly than just in institutional politics," season curator Gali Gold explains. Gold's chosen films show how even in nations where suffrage is supposedly won, more nuanced struggles rage on. The documentary Chisholm '72 shows the first serious female US presidential campaign by the first black congresswoman, Shirley Chisholm, in the year after The Divine Order's Swiss vote. Enemies of Happiness (2006) then ventures inside Afghanistan's 2005 election, the first in which women could both vote and stand for office. Amid languid heat-haze and journeys guarded by bored young men with guns, Malalai Joya is the film's stubborn young candidate heroine, who proves equally inspirational to an allegedly 100-year-old female mujahideen and a grizzled male elder.
Four assassination attempts on Malalai echo Chisholm's three in 1972. An Afghan assembly leader is pompous in his outrage at the former woman: "The sister has crossed the line of what is considered common courtesy." Such attitudes were still alive in 2017, when Senate leader Mitch McConnell gave the Barbican season its title by chiding Senator Elizabeth Warren, after she ignored orders to cease reading a letter by Coretta Scott King. "Nevertheless," McConnell intoned, "she persisted."
Access unlimited streaming of movies and TV shows with Amazon Prime Video Sign up now for a 30-day free trial
Sign up
Some of the season's richest footage is found in a BFI compilation of contemporary, silent suffragette films, Make More Noise! (a punk-like Emmeline Pankhurst edict). A Gaumont newsreel of 1913's Epsom Derby catches Emily Davidson's possibly deliberate martyrdom as she's bowled over by a jockey's horse, her hat and body pinwheeling apart like clubbed balls. Suffragette's recreation can't match it. The newsreel, though, blithely moves on to the race's result. Then there's Davidson's funeral procession, attended by sashed, saluting comrades and a determinedly marching little girl. Comedy shorts such as Milling the Militants (1913), with a husband dreaming he's PM so he can suppress his suffragette wife, satirise both sides, while the Tilly series of 1910-11 star two gleefully anarchic, strikingly modern sisters far beyond male or female authority.
"There are lots of silent films in the US talking about a similar era," Gold notes, "but I didn't find many contemporary European films." The season instead leaves the West for work such as Heiny Srour's Leila and the Wolves (1984), where "neither fear, nor the veil, nor... weapons" stopped Arab women's subsequently suppressed part in anti-colonial battles. "Leila and the Wolves is looking at how, in Palestine and Lebanon, women were active parts of very well-known political struggles, but were erased from history," says Gold. "You look back and think, where are you?"
Volpe, too, ends The Divine Order with a factual postscript on Swiss women's struggle after 1971. "The #MeToo movement isn't based on a fantasy," she argues. "After these feminist waves, people say okay, you've got the vote – now shut up. But marital law that a man could forbid his wife to work and that women couldn't open their own bank accounts didn't change till 1988 in Switzerland. Now there are a lot of laws prohibiting inequality, but a much deeper sexism prevails, in the way we teach boys and girls about what it means to be a man or a woman. Look at advertising – every stupid thing is sold with a pair of boobs or a woman's bottom. As long as we're completely dependent on the [male] gaze from outside, we're not able to be strong. It's an unnervingly slow process, like a Russian doll, with more and more little dolls inside."
Making The Divine Order at least gave delayed satisfaction to some of its extras. "The film was shot in the most conservative part of Switzerland," Volpe recalls, "and there were a lot of men on my set who said they were against the right to vote until the very end, but still wanted to be part of the movie. And a lot of women in my film were also from very conservative parts, and it was part of their little revenge to be in this movie – to strike back!"
Volpe's previous feature, Traumland, dealt with prostitution and human trafficking in Switzerland, inspired by her remembered discomfort at this "parallel world's" romanticisation by fellow students. "Then I wrote an adaptation of Heidi," she recalls, "because I love Johanna Spyri, a very special writer who tried to liberate herself with writing; then TV movies, often prime time comedies about women who liberate themselves. I think I'm always liberating my mother and grandmother in my movies, because their real roles were quite hard. My father too didn't go to school much, and my grandmother not at all. She was a farmer who was forced into marriage. It's just these stories about people who didn't live the lives they wanted."
As Volpe has taken The Divine Order around European and American cinemas, she's noticed a chord being struck. "I've learned that there's a huge desire and longing for female stories," she observes. "And that it's possible to create empathy for injustice with movies. Something that also made me a bit sad is that women are extremely grateful for this movie. I feel like, wow, we've lived till 2018, and women still have to be so grateful to see their story on the big screen. It's something that made me really happy, but also really sad."
'The Divine Order' is in cinemas now. Nevertheless, She Persisted: Suffrage, cinema and beyond runs from 18-24 April as part of the Barbican's The Art of Change season
Register for free to continue reading
Registration is a free and easy way to support our truly independent journalism
By registering, you will also enjoy limited access to Premium articles, exclusive newsletters, commenting, and virtual events with our leading journalists
Already have an account? sign in
Join our new commenting forum
Join thought-provoking conversations, follow other Independent readers and see their replies