The Sea of Trees film: With so much promise, what the hell went wrong?
The McConaughey starrer from the director of Good Will Hunting wound up at 10% on Rotten Tomatoes.
Christopher Hooton
Monday 12 September 2016 10:12 Comments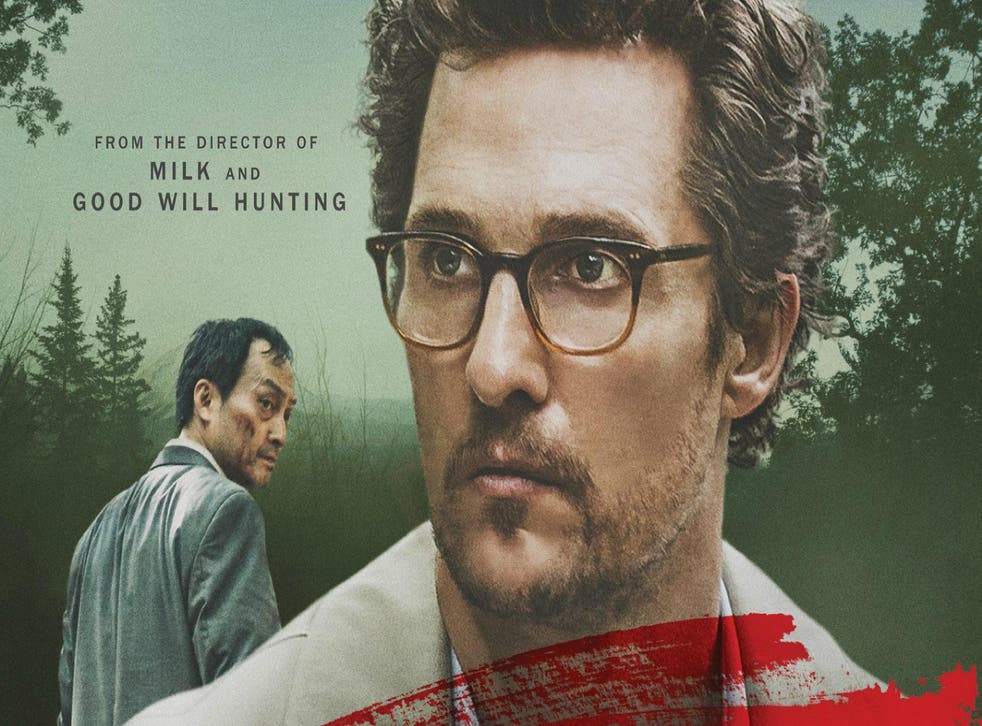 The Sea of Trees was one of the films I was most looking forward to last year. As details dripped from the Hollywood trade mags, we learned that it was to be set in Mount Fuji's real life "Suicide Forest" (intriguing), star Matthew McConaughey, Naomi Watts and Ken Watanabe (all great actors) and be directed by Gus Van Sant (the man behind the excellent Good Will Hunting and Milk).
Fast forward a year, and the movie has a 10% average rating on Rotten Tomatoes and, in its opening weekend, took $2,288 at the box office. Its budget was $25 million.
So what a happened? A brief post-mortem:
The Sea of Trees isn't actually as bad as most critics made out. Had it premiered at Sundance rather than Cannes, been shot for considerably less (which would have easily been possibly given the few locations) and come from an up-and-coming young indie director, it might even have received mostly positive reviews.
It suffered under the weight of expectation. Amass so much talent but don't fully deliver on it and you're going to leave the audience completely cold. The same goes for its portentous premise - if you're going to make a film about suicide and aim for its enjoyment as a cinema-goer to largely be ruminating on the extended conversation between two desperate men in a forest, that dialogue has to be absolutely gripping.
The Sea of Trees Official Trailer
The Sea of Trees has its moments. The scene where Arthur (McConaughey) opens up to Takumi (Watanabe) around a campfire about how horrible he and his wife were to each other prior to her diagnosis stings and forces you to reexamine your own relationships. The cast do a solid job and Watts and McConaughey have good chemistry in the flashbacks as a warring couple. They're let down though by tear-stained dialogue that doesn't sustain the emotion of, say, Paul Thomas Anderson's Magnolia, and that's what leaves the film hollow: the script.
The screenplay by Chris Sparling (insert impressive previous film here, if there was one) is just too limp, plods in places and doesn't always feel authentic to the human condition. It's baffling when one brief sharing session around the fire leads Arthur to abandon his suicide attempt entirely, throwing his pill bottle into the flames, and the film ultimately feels like calculated in how it tugs on your heartstrings. I was on board with the 'couple being shitty to each other' narrative, that dynamic alone could lead a man to depression, but the tacked on widower thing verged into Hollywood drama cliché.
During a slow year for film I maintain that it's still worth a watch, though, if just to satisfy curiosity over how a film with so much potential and star power can go awry. It may be this that distributor A24, which picked up The Sea of Trees despite the critical drubbing, are banking on.
Early Oscars 2017 contenders

Show all 19
A24 didn't respond to comment on the film's odd release (or lack thereof, it opened in one US cinema and didn't make it to the UK), but it's probably banking on VOD interest.
"They're undaunted by what happened at Cannes," the film's producer Ken Kao told IndieWire. "I myself - and I assume A24 - believe that there is a real audience for this film. If at all possible I would always prefer to watch a movie on the big screen, but I'm also aware that our times are changing and clearly there is an incredible business and revenue stream coming through [VOD] now."
Kao stands by the film's quality too.
"There's a real human message that a lot of people respond to when they sit and watch it," he added. "My hope is that - all the talk about box office aside - there is some type of personal enriching experience for people. At the end of the day, there are some life-affirming messages in there."
Register for free to continue reading
Registration is a free and easy way to support our truly independent journalism
By registering, you will also enjoy limited access to Premium articles, exclusive newsletters, commenting, and virtual events with our leading journalists
Already have an account? sign in
Join our new commenting forum
Join thought-provoking conversations, follow other Independent readers and see their replies