The shower scene! Why 45 seconds of Hitchcock's Psycho still haunts us
Alexandre O Philippe makes feature length documentaries about single moments in film history – but which other classic sequences deserve a closer look?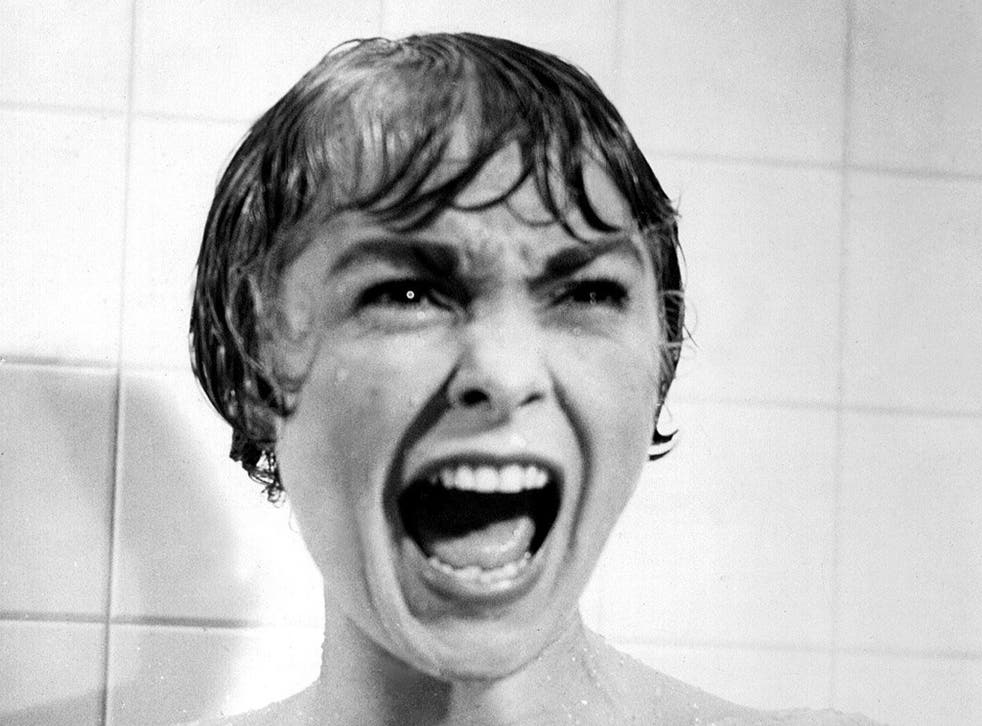 There are some moments in film that are so overwhelming that they are... well, worth making entire films about. Alexandre O Philippe's new feature documentary 78/52 (premiering at the London Film Festival) takes its title from the 78 setups and 52 cuts used in the scene in which Janet Leigh is stabbed to death in the shower a third of the way into Alfred Hitchcock's Psycho. The scene lasts less than one minute but took seven days to film.
These were clearly 45 seconds that shook the world. Philippe's many interviewees (including film directors Peter Bogdanovich and Guillermo Del Toro, and Leigh's daughter Jamie Lee Curtis) make a very good case that if you want to understand attitudes to sex, mothers and politics in early 1960s America, this is the only place to begin.
Hitchcock's decision to kill off a major Hollywood star a third of the way through a film in which she is seemingly the lead character was startling enough. It's the manner of the death – the queasy, voyeuristic intensity of the scene – that still takes you by surprise, however many times you watch it.
Philippe's interviewees include editors, actors, composers, academics and critics as well as directors. They talk in great detail about the camera set-ups, the translucent shower curtain, the 'shrieking' string music by Bernard Herrmann, and the sanitised look of the motel bathroom. There's an interview with Leigh's body double, Marli Renfro, who talks in very matter-of-fact way about how she was looked over by Hitchcock and Leigh and then given the job. However, close to 60 years after the film was made, many are still clearly startled by its raw power.
"It was actually the first time in the history of movies that it wasn't safe to be in the movie theatre, and when I walked out into Times Square at noon I felt I had been raped," says Peter Bogdanovich of his memories of attending a first press screening on a September morning in 1960.
"Murder was now going to be an acceptable part of entertainment," American Psycho novelist Bret Easton Ellis says of Hitchcock's "remorselessness", and his stylised and very intimate use of violence. Another interviewee, director Karyn Kusama, describes the shower scene as the "first modern expression of the female body under assault".
The scene is read by some as an act of misogynistic violence but by others as a critique of that misogynistic violence.
"I've been a Hitchcock fan forever, ever since I was a little kid. For me, he's just an endless source of inspiration. I knew that at some point I was going to have to make a film about him, and the shower scene became the obvious choice," explains Philippe about the origins of his documentary. "It is the ultimate representation of everything he has been trying to do his entire career. The scene contains everything there is to know about him."
The shower scene is hardly an obscure moment in film history that needs prising out into the light. Psycho, and the shower scene, has already inspired art installations. Douglas Gordon's 24 Hour Psycho stretches out the film through slow motion to the length of an entire day. James Franco's Psycho Nacirema recreates the scene but with Franco himself in drag as the Janet Leigh character. No end of books and scholarly articles have tried to unpick the scene. Nonetheless, as Philippe's film wonderfully demonstrates, there is always something new to say about it. The scene is so powerful that it transcends the film in which it is lodged.
Access unlimited streaming of movies and TV shows with Amazon Prime Video Sign up now for a 30-day free trial
Sign up
Philippe may just have discovered a new genre of film-making – feature length movies that tell the story of a single sequence. Having finished 78/52, he has already embarked on a new project, this time about that moment, once seen never forgotten, when the phallus-like succubus explodes out of John Hurt's innards in Ridley Scott's Alien. The film has the working title you'd expect: Chestburster!
You could come up with plenty of other scenes that would be worth films in their own right: the slicing of the eyeball in Un Chien Andalou (An Andalusian Dog), the pram on the steps in Battleship Potemkin, Charlie Chaplin eating his boot in The Gold Rush, the Lumiere brothers' early footage of the train arriving in a station, Marilyn Monroe on top of the New York subway grate as her skirt blows up in The Seven Year Itch, Clark Gable telling Vivien Leigh "frankly, my dear, I don't give a damn" in Gone With The Wind, Ingrid Bergman asking the pianist to "play it, Sam" in Casablanca, Humphrey Bogart and Claude Rains beginning a beautiful friendship in the same film, Al Pacino with his machine gun in Scarface or the hair gel/sperm scene in the Farrelly brothers' There's Something About Mary. The possibilities are endless.
What enables a scene to live an existence beyond the film in which it is lodged?
"I think it's this perfect storm of the stars converging and aligning in a way that every creative aspect of the scene is extraordinary, groundbreaking," Philippe cheerily scrambles his metaphors. Just as important as the formal aspects, he suggests, is the way the scene "resonates with the culture", homing in on anxieties and provoking debates that never lose their currency.
"The great scenes are always in retrospect," Philippe adds. "Of course, film-makers want to make great scenes but I don't think film-makers can say, okay, I am going to make the scene that will be the most influential in the next decade. You can't do that by design."
According to Philippe, one of the defining traits of these sublime cinema moments is that they are always risky: "Risky in terms of storytelling, risky in terms of technique and of approach." The scenes often tackle taboos or break narrative norms. They stand on the edge of bad taste. They're dealing with very primal subject matter – sex, hunger, death. Either that or they have extraordinary gracefulness. We see characters like Humphrey Bogart or Cary Grant dealing with traumatic situations in a way that only movie stars can pull off.
In the case of Psycho, the curtain keeps on being pulled on that famous shower killing but even now, however exhaustively we analyse it, the scene retains its awful voyeuristic fascination and repulsiveness. We simply can't wash it out of our memories.
78/52 screens at the BFI London Film Festival, 13 and 15 October. UK release 3 November
Register for free to continue reading
Registration is a free and easy way to support our truly independent journalism
By registering, you will also enjoy limited access to Premium articles, exclusive newsletters, commenting, and virtual events with our leading journalists
Already have an account? sign in
Register for free to continue reading
Registration is a free and easy way to support our truly independent journalism
By registering, you will also enjoy limited access to Premium articles, exclusive newsletters, commenting, and virtual events with our leading journalists
Already have an account? sign in
Join our new commenting forum
Join thought-provoking conversations, follow other Independent readers and see their replies