The Sound of Music 50th anniversary: Elisabeth von Trapp reveals why the musical is so timeless
As the 50th anniversary of the film approaches, Elisabeth Von Trapp, granddaughter of Maria and the Baron, lists her favourite things about belonging to The Sound of Music family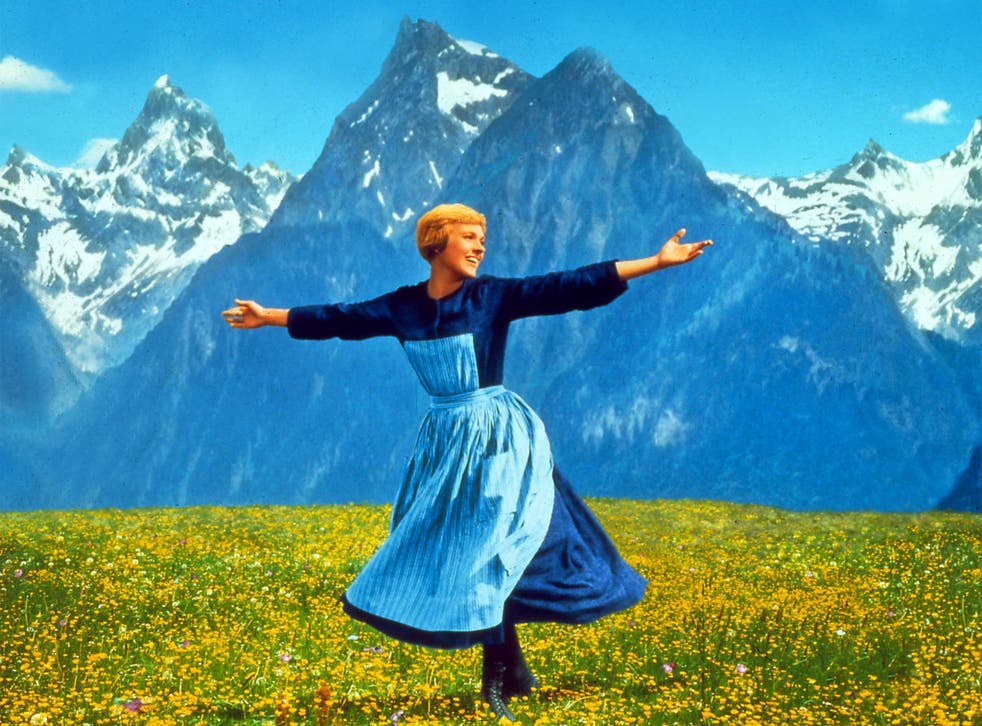 Fifty years ago next month, the flight of the von Trapp family across the Austrian Tyrol to avoid facing Nazi tyranny became universally known through the film The Sound of Music.
Of course, the so-called escape was partially myth – they left for Italy quite legally, by train, on a concert tour – but for me there has been no escape from the iconic musical that swept to Oscar success. And for that I am eternally grateful: to be a von Trapp has always been a privilege.
The personal life-affirming decision by Baron Georg Johannes von Trapp, his second wife, Maria, and their nine children (including my father, Werner, who is called Kurt in the script), to abandon their country spoke a truth to the world that still resonates in the many hearts that have come to know their story. This truth continues to be discussed and celebrated – and it hinges on love. After leaving Austria, my relatives vowed to stay together, supporting one another as a family to suvive this momentous change. Others who held to that same truth offered this refugee family a helping hand – keeping it alive, active and transformative.
As we all know, through their devotion and love of music, the von Trapp family made a living by giving concerts. Following their departure from Austria in August 1938, a concert tour took them to Britain, where they boarded the passenger ship SS American Farmer and sailed for a new life in America. The family arrived in the States with only a few dollars each in their pockets – they desperately needed to make a living – but they were never afraid of hard work. Maria had originally turned to music when the family lost its fortune in the economic catastrophe of the Great Depression, and it was she who trained and rehearsed the rest, creating their image as the Trapp Family Singers. To keep the group intact, each family member sacrificed personal goals and committed to a life of touring the world non-stop for 20 years.
When they eventually disbanded in 1956 – the year after I was born – each struck out on their own to build new careers, raise their families and remake their lives once again. My parents lived in a small farmhouse within walking distance of the family lodge, soon to become the 2,000-acre Trapp Family Lodge resort. Some of my earliest memories include walking up the hill to see my relatives and my grandmother at the Lodge.
Then, in 1959, my parents moved to a small village nearby called Waitsfield. That is where I grew up and where I now live with my husband, Ed Hall. That same fall, the Broadway premier of The Sound of Music made us somewhat famous in our little Vermont village. The 1965 release of the movie turned us into overnight celebrities.
As a child, playing with my cousins – there were seven girls in one family alone – we would listen to the first album of The Sound of Music, which featured Mary Martin as Maria. Some of my cousins had long hair that my Aunt Lorli would patiently braid each morning – but, if we staged a play in the afternoon, they were allowed to open up their long braids, revealing beautiful long tresses, which was always the highlight of these performances. For overtures, we would choose musicals such as My Fair Lady, South Pacific and others, but The Sound of Music was always our favourite.
However, that wasn't my only theatrical connection with Maria. As a graduate student, I once was invited to play a nun in a local production. My grandmother came to one of the shows and, after the three-hour performance, she stood on the stage, addressing the cast and the audience.
Everyone listened with a sense of awe and wonder as she shared a few of her "favourite thoughts" about the evening's production. Then she turned to acknowledge me but couldn't find my face among all the nuns lined up together. "Where are you, Elisabeth?" she said – and I stepped out from the other nuns to give her a hug. In that moment, I saw my grandmother was as real and approachable on stage as she was to me in real life. In that moment, she demonstrated to me in such a simple but wonderful way how to be as authentic and true in the performing arena as in one's private life.
Access unlimited streaming of movies and TV shows with Amazon Prime Video Sign up now for a 30-day free trial
Sign up
Since then, I have actually played the part of Maria, so I have learnt the script and songs by heart. I have also travelled to theatres across the United States to greet audiences at the opening nights of The Sound of Music, and will continue to do so.
In fact, to celebrate the film's 50th anniversary, this summer I will be conducting tours of Villa Trapp, in Salzburg, which was the family home up until the war. I will also be performing concerts cruising down the Danube on Titan and Uniworld's beautiful River Beatrice. A highlight for me will be a sing-along of "Do-Re-Mi" at the Mirabell garden, where the original scene was filmed.
Shared memories. Over the years there have been many family reunions. The most recent was last year for the funeral of my Tante Maria [renamed Luisa in the film], the last of Baron von Trapp's children to pass away. She was 99, and I sang at her funeral.
Travelling as much as I do, I try to visit family members along the way wherever possible. But it was not until 10 years ago that I finally had the wonderful opportunity to meet Julie Andrews.
It was at the celebrations for the 40th anniversary of The Sound Of Music in New York – where I was representing the third generation – and at long last this event gave me the opportunity to thank her for her beautiful portrayal of my grandmother. It was such a memorable moment for me, made even better by the fact that I got to meet the film "children", including Duane Chase, who played my father.
And now it is the 50th anniversary. I must say that I thought Lady Gaga's celebration at the Oscars was exquisite – her voice being perfect for the medley – and beautifully choreographed. Her rendition once again highlighted the beauty and timelessness of Rodgers and Hammerstein's masterpiece: The Sound of Music.
Register for free to continue reading
Registration is a free and easy way to support our truly independent journalism
By registering, you will also enjoy limited access to Premium articles, exclusive newsletters, commenting, and virtual events with our leading journalists
Already have an account? sign in
Register for free to continue reading
Registration is a free and easy way to support our truly independent journalism
By registering, you will also enjoy limited access to Premium articles, exclusive newsletters, commenting, and virtual events with our leading journalists
Already have an account? sign in
Join our new commenting forum
Join thought-provoking conversations, follow other Independent readers and see their replies