Tuppence Middleton proves her worth to Hollywood
The British actress with the unusual name is making the shift from TV to major movies. James Mottram meets her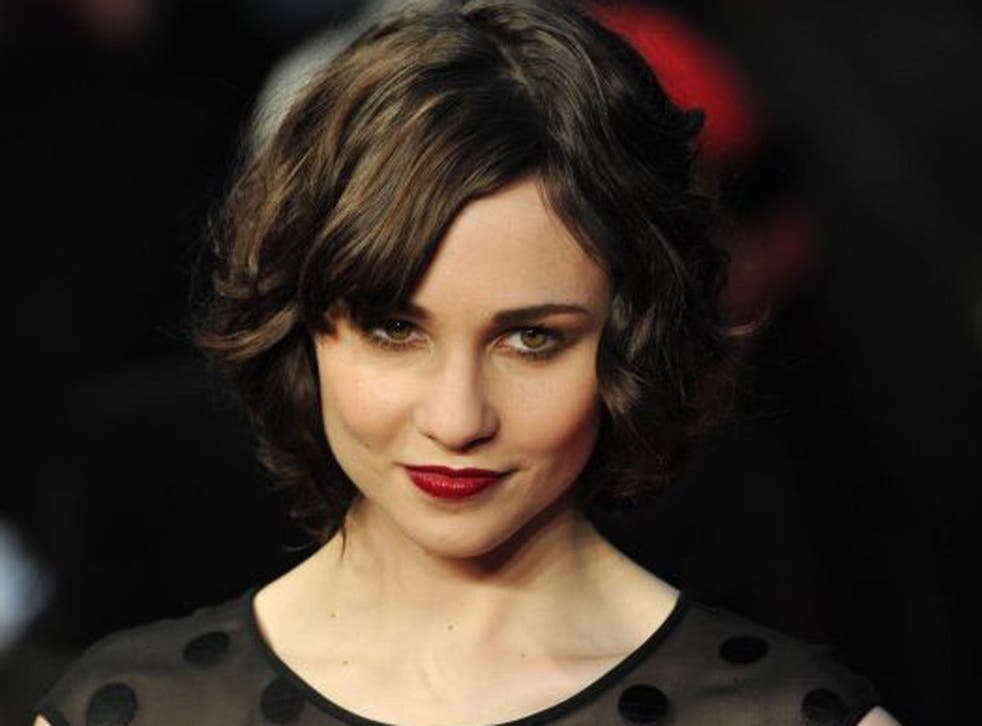 If forging an acting career is all about muscling your way into the minds of directors and audience members alike, then Tuppence Middleton has had a major head start. Never mind her surname's royal connections (she's no relation), her first name came from what her grandmother used to call her mother when she was a little girl. Teasing at school aside, "it's been handy," she says. "I haven't met another Tuppence so far, so people remember it."
This, however, is the year where people will start recalling her for more than just an unusual name. The 26-year-old made an impact in Danny Boyle's Trance as the girl locked inside James McAvoy's past, and in The Lady Vanishes, the BBC remake of the Hitchcock classic. Then there was her first London stage engagement, a rare revival of Graham Greene's The Living Room, and BBC4 wartime drama Spies of Warsaw, with David Tennant.
All of which sounds small fry compared to working for the Wachowskis, the siblings behind The Matrix and Cloud Atlas, on their new film Jupiter Ascending, which is currently being shot around London. "You always want something which is different, moving on from what you've done," she says, and playing a girl "from another world" in this barmy-sounding sci-fi featuring Channing Tatum as a half-wolf albino bounty hunter seems the perfect way to do just that.
When we first meet, it's on the set of Middleton's new film, Iain Softley's Trap for Cinderella, at a villa somewhere outside the town of Malaucène in Avignon. It's past 9pm and we're sitting by the swimming pool, under just enough light for me to make out her wide brown eyes. Barefoot, and dressed in her character's white-and-blue-striped jumper and black calf-length trousers, with scar-tissue make-up covering her nose and neck, Middleton comes bearing a bowl of M&Ms.
Based on French author Sébastien Japrisot's 1962 novel, Trap for Cinderella is a study of friendship and fixation wrapped inside a mystery thriller. Relocated to the modern day, the story sees Middleton play Mickey, a freewheeling photographer who wakes up in a Swiss clinic after surviving a fire which killed her best friend Do (Alexandra Roach, who played the young Maggie Thatcher in The Iron Lady).
Proudly wearing its Hitchcock-ian influences, this may never ascend the dizzying heights of Vertigo, but what works is Mickey's relationship with Do, seen in extended pre-fire flashbacks. "Mickey's character is very free, and Do's character is very smitten with her," explains Middleton. "It's not really in a sexual way, but it's that thing with girls that when they get close, they get touchy and there's lines that are blurred. It's more like an obsession thing."
When I next see Middleton, at a screening of the film, she and Roach are huddled together in the back, testament to the fact that they've remained firm friends. "We met each other before we started shooting, and we live five minutes from each other in London, which was really helpful," says Middleton. Both born in 1987 and 5ft 7in, they even practised yoga to resemble each other.
Thanks to Middleton, Tuppence's older sister Angel was also on the production helping out with the costumes. "We're all quite artistic," she trills, noting her younger brother Josh sings in a band. Raised in the seaside town of Clevedon – her father is an investment manager, her mother a hairdresser – acting came early, initially youth theatre. "I was very, very shy in public and school, and quite loud and brash at home. So it was a nice outlet for me, to be able to be confident. And then I just fell in love with it." She went for drama school – the ArtsEd in Chiswick – and got in. Upon graduating, Middleton played it smart – refusing to just be typecast as the elfin-like ingénue. From testing herself in teen horrors Tormented and Chatroom to offbeat dramas like Skeletons, only suicide bomber tale Cleanskin feels like a misstep. But all, sensibly, saw her join an ensemble.
"I think I would've been a bit terrified to have gone and done a lead straight away," she says. "Obviously great if you do, but it's all about longevity. You want a career. You don't want to do a couple of good films and then your career is over. I'm very aware that I'm young still. It's still the start of my career, and I'm in no rush to be in Hollywood or famous. I just want to do jobs I love and see where it takes me."
Access unlimited streaming of movies and TV shows with Amazon Prime Video Sign up now for a 30-day free trial
Sign up
She has certainly aligned herself with some major talent – having completed Joel Hopkins's new film Love Punch, alongside Pierce Brosnan and Emma Thompson, and A Long Way Down, again with Brosnan and Breaking Bad's Aaron Paul. The latter is the latest Nick Hornby book, about four prospective suicides who meet on New Year's Eve, to get the big-screen treatment. As for Hollywood, while the Wachowskis' Jupiter Ascending offers a major step forward, she is rightly cautious.
"I'd rather carve out a career here," she says, "and not go blindly into this huge pond and be this small fish who no one knows about, and who goes out every year and auditions and never really gets anywhere. I'd rather go there on the back of something they're interested in. I just think there's no rush. I want to be doing this when I'm 50, 60. I want it to be my job." Celebrity, meanwhile, is the last thing on her mind. "I don't want to be in Heat magazine. That would be my idea of hell!"
'Trap for Cinderella' is released on 12 July
Join our new commenting forum
Join thought-provoking conversations, follow other Independent readers and see their replies