Viggo Mortensen interview: 'I didn't throw Peter Jackson under the bus'
The star of Captain Fantastic clarifies comments he made about his Lord of the Rings director in a 2014 interview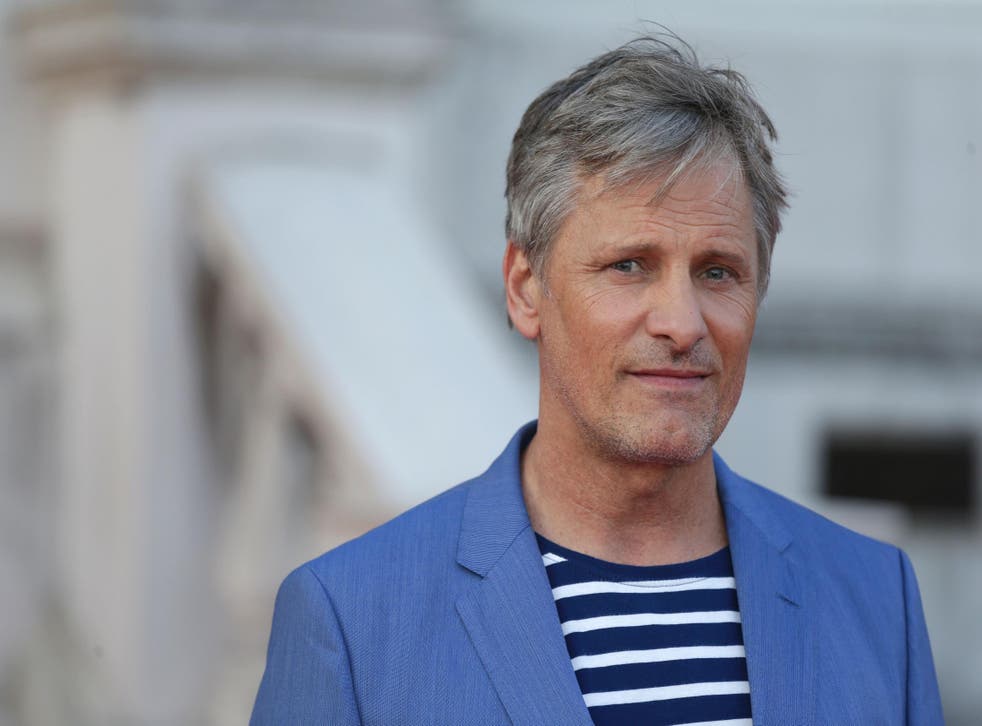 Danish-American actor Viggo Mortensen perches on a sofa with the quiet composure of a man who's about to go for a stroll to the local newsagents - a figure worlds away from the many performances that distinctly separate him from the remainder of Hollywood: a Russian mobster in Eastern Promises, a Machiavelian con-man in The Two Faces of January and Sigmund Freud (A Dangerous Method). Here is an actor not only selective of the roles he takes but one who can afford to be.
Such a role to add to the exclusive list is Captain Fantastic's Ben who oscillates between reliable father figure to unpredictable outcast throughout the charming film's two-hour running time. Ben lives in the wild with his six children isolated from a society plagued with fast food, video games and disrespect. He trains them, educates them and scolds them regardless of their age, a way of living which is endangered when life forces them into the outside world.
"In general, I admire him," Mortensen is quick to clarify. "His diligence and commitment in raising his kids and being there for them - it's admirable."
Captain Fantastic Clip - Mom
"There are things I wouldn't do or say in his way exactly, but he promotes complete honesty and disclosure about any subject: sex, death, the body - and he promotes curiosity and self-sufficiency. All of that's good."
Walking red carpets with the film's six child actors (with co-thanks to Netflix series Stranger Things, this has been quite the year for youngsters), it's clear this film gifted Mortensen the opportunity to have something promotional trails rarely offer: fun. A photo, taken at Cannes Film Festival, saw him stood with pride amid his cast members with their middle fingers in the air. An emblem for this film if ever there was one.
He smiles at this. "I've never actually adhered to the dictum 'never work with children.' I find they're more unpredictable than most adult actors." He stops. "I say 'most;' some can be very unpredictable, very selfish and very strange while kids tend to be unguarded and very pure - I find that [unpredictability] helpful as an actor. But it depends on your approach."
For a time, Mortensen, now 57, had a stint as poster-boy for an entire generation of younger film-watchers thanks to the role of Aragorn in The Lord of the Rings trilogy (2001-2003). Mention of this shines a light on the elephant in the room, specifically a 2014 interview which saw ensuing reports suggest he had criticised the CGI-heavy methods of New Zealander filmmaker Peter Jackson. I broach the subject and it's immediately clear he'd like to set the record straight.
"I got a lot of flak for that," he says solemnly. "It's just the age we live in; as it travels the internet, it changes and becomes 'Viggo hates Lord of the Rings,' 'Viggo throws Peter Jackson under the bus.' It's not what I did. I'm not trying to justify what I said but in that interview, I also did not fail to say - and not because I was obliged to - that I owe a lot of the opportunities I got, working with [David] Cronenberg and all these things, to those films.
"It's personal taste. I personally like the extended version of the first movie because it was less computer generated, had more scenes one-on-one and [there were] lesser liberties taken, let's say - that happens to be my preference. It still had the spirit of Tolkien, they had that nailed down all the way - it's just my preference in the way I read him and I feel like the first one was more representative. I didn't say [Peter] had ruined anything, it doesn't mean I'm criticising [him]; it's just an opinion. I feel the same way about Batman movies - after a while, I feel I've just been punched in the head so many times."
Access unlimited streaming of movies and TV shows with Amazon Prime Video Sign up now for a 30-day free trial
Sign up
It's not difficult to see why Mortensen's personal interests lie elsewhere - he cites Captain Fantastic director Ross, regular collaborator Cronenberg (three times) and Peter Weir who directed his 1985 screen debut in Witness - as the directors whose approach to filmmaking he most enjoys.
This isn't to say he's not a fan of Jackon's Hobbit series which culminated with trilogy-closer Battle of the Five Armies in 2014. Quite the opposite, in fact.
"I went to each one on opening day with 3D glasses sat in the front row. Obviously, [Peter] loves all that stuff - I'm still admiring of his willpower to micro-manage all of it."
He even claims a return for Aragorn in The Hobbit films was floated before word seemed to go unceremoniously quiet.
"I was asked in the early stages by a producer," Mortensen said. I told him, 'He's not in the book; it's 60 years before and he would have been an infant. He says, "Yeah, we can take certain liberties' and I said I'd look forward to reading it and that if he's going to reappear. I would love to revisit him. I later heard - I don't know if it's true - that they talked to other actors about playing him. I was waiting to hear but I never heard from anyone so I just assumed they weren't going to take that liberty."
Captain Fantastic is out now on Blu-Ray & DVD.
Register for free to continue reading
Registration is a free and easy way to support our truly independent journalism
By registering, you will also enjoy limited access to Premium articles, exclusive newsletters, commenting, and virtual events with our leading journalists
Already have an account? sign in
Register for free to continue reading
Registration is a free and easy way to support our truly independent journalism
By registering, you will also enjoy limited access to Premium articles, exclusive newsletters, commenting, and virtual events with our leading journalists
Already have an account? sign in
Join our new commenting forum
Join thought-provoking conversations, follow other Independent readers and see their replies