Who was Virginia Rappe? The true story of the rising career and shocking death of a 1920s star – and the Fatty Arbuckle trial
In 1921, Virginia Rappe, a promising actor, model, and fashion designer, died of a ruptured bladder. Clémence Michallon takes a deep dive into her encounter with screen star Roscoe 'Fatty' Arbuckle, and how it changed Hollywood forever
Wednesday 09 September 2020 15:13
comments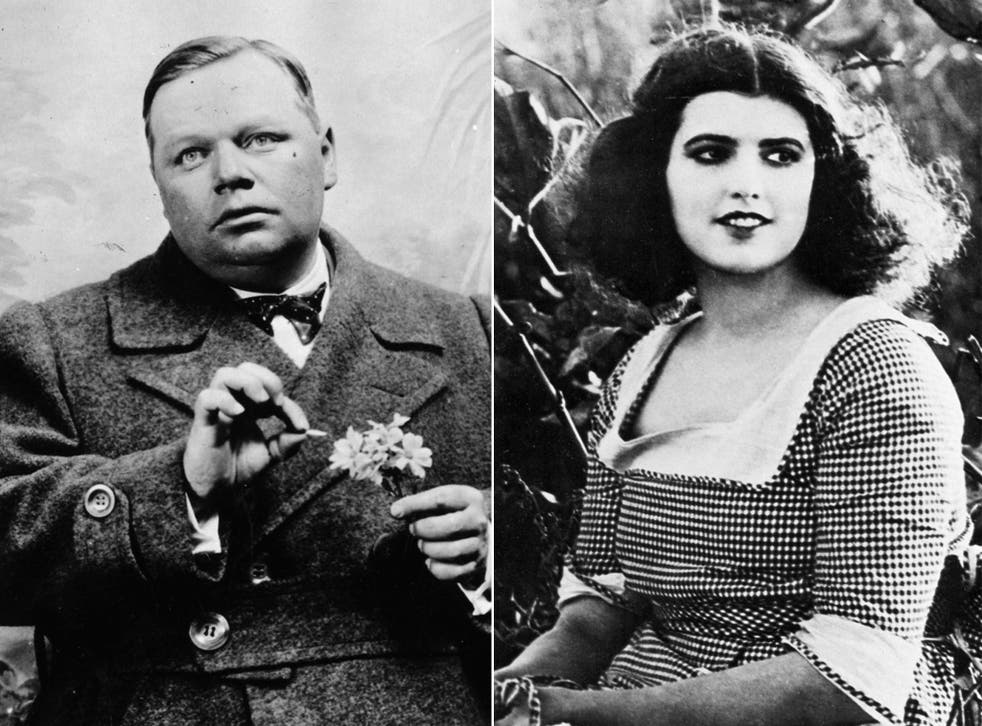 On 9 September 1921, Virginia Rappe died aged 30. A few days before that, the model, fashion designer and silent film actor had attended a party held on Labor Day at the St Francis Hotel in San Francisco. There, she had become involved in an interaction with Roscoe "Fatty" Arbuckle, one of the foremost actors of his time.
Arbuckle, at the age of 34, had more than 100 film credits to his name, and had recently signed a contract worth $1m (which would be worth $14m/£10m nowadays). This made him one of the treasures of the silent film era. His calibre rivalised that of Charlie Chaplin (with whom he starred in several films, including The Rounders and The Masqueraders) and of his friend Buster Keaton. By the early 1920s, his round, blue-eyed face, wide silhouette, and impish grin were well-known to movie fans around the world.
Rappe, meanwhile, had plenty of promise. With her piercing brown eyes, lustrous hair, and dazzling style, she found work both as a model and an actor, appearing in 13 movies, including the 1917 short His Wedding Night, alongside Arbuckle.
She was a rising talent; he was a man at the top. The events that changed this status quo, leading to Rappe's death and Arbuckle's shunning, have been the subject of much discussion over the past century.
Rappe spent the days after the Labor Day party in excruciating pain. She was pronounced dead on the fourth day of a ruptured bladder. Arbuckle was accused of having caused her death and tried three times. The prosecution contended he had raped, assaulted, or otherwise exerted violence towards Rappe during the Labor Day party, causing the fatal bladder rupture. Arbuckle denied the accusation. He was acquitted but went on to live the rest of his life in infamy, cast aside by the same Hollywood that had once adored him.
The story of Rappe and Arbuckle is usually told as a cautionary tale of sorts – a sad story focusing primarily on the tragedy of a historic career cut short. Rarely does it explore the other side of the story – that of a young woman dying in agonising circumstances.
Police announced their intention to take Arbuckle into custody the day after Rappe's death. On 16 September, the actor was charged with murder – a count later reduced to manslaughter. His first trial lasted almost a year, finishing up in December 1921. It ended with a deadlocked jury and a mistrial. A much shorter second trial followed in early 1922 with the same outcome.
It was the third trial, taking place between March and April 1922, which sealed Arbuckle's fate. This time around, after just a few minutes, a jury acquitted Arbuckle. Extraordinarily, a statement read to the press and attributed to the jury (author Greg Merritt disputes the origins of the statement in his detailed book on the case, Room 1219: The Life of Fatty Arbuckle, the Mysterious Death of Virginia Rappe, and the Scandal That Changed Hollywood) claimed that "acquittal is not enough for Roscoe Arbuckle". The statement went on to praise Arbuckle for being "manly throughout the case", adding: "We wish him success and hope that the American people will take the judgment of 14 men and women that Roscoe Arbuckle is entirely innocent and free from all blame."
It's worth noting that the accusations against Arbuckle prompted a swift ban of his movies. According to Merritt, "less than a week after his arrest, his films had been pulled from every screen in America". "Cancel culture" has often been depicted, usually negatively, as a new phenomenon, but if anything, in this case it was much more powerful a century ago than it is now.
Access unlimited streaming of movies and TV shows with Amazon Prime Video Sign up now for a 30-day free trial
Sign up
Attempting to wade through the evidence presented at trial, and weigh the merits of each element, is a dizzying task. Witnesses contradict one another constantly. Medical expertise was, of course, very different in the 1920s; ditto forensics. There is no DNA, no hard evidence. Everything is circumstantial, and everything happened almost a century ago.
Here is what we know. Arbuckle changed his story between the moment he first spoke to the press and his first trial. At first, he said Rappe had become "hysterical" after having "a few drinks", and began to "tear off her clothes". He tried to help, at some point calling for a doctor. In this version of events, he's never alone with Rappe – meaning he would have been hard-pressed to assault her in any way.
At trial, however, Arbuckle presented a new narrative. This time around, he said he had found Rappe on the floor of a bathroom, clearly in pain, moaning. Rappe, according to Arbuckle's testimony, was "holding her stomach" when he got in. In this version, too, he tries to help her, which involves giving her a glass of water and laying her down on a bed. By Arbuckle's own admission, Maude Delmont, an attendee who would later become a star witness at his trial, told him to get out and leave Rappe alone, to which he replied by telling her to "shut up or I would throw her out the window".
Speaking of Delmont – she testified that Rappe had stated that she had been "hurt" and that "[Arbuckle] did it". Her version of events was supported by two other witnesses, who both signed statements for the prosecution to that effect. Not only that, but the medical community, even at the time, recognised that spontaneous ruptures of the bladder were exceedingly rare. This led Dr Shelby Strange, who performed a post-mortem examination on Rappe's body, to believe the rupture had to have been caused by external force.
Another element worth considering: Rappe's character was attacked in precisely the unfortunate, profoundly unfair ways you would expect in the 1920s. According to an account by the Smithsonian Magazine, witnesses not only "testified that Rappe had suffered previous abdominal attacks", which can be considered relevant information in the context of the trial, but also that she "drank heavily and often disrobed at parties after doing so; was promiscuous, and had an illegitimate daughter". None of these elements have anything to do with Arbuckle attacking, or not attacking, Rappe, and that they were even brought up casts an irrevocable shadow on the proceedings and their outcome.
Merritt offers up a version of events in Room 1219 that doesn't absolve Arbuckle of all responsibility, but opens the door to the possibility of a more or less accidental series of events leading to Rappe's death. His narrative doesn't entirely redeem Arbuckle, nor is it a full indictment. Whether you subscribe to that version, or you believe Arbuckle was 100 per cent to blame, or none at all is up to you.
But it is telling that, while several books have been written about Arbuckle, none have been written squarely about Rappe. And yes, this is in part because she died at a younger age (Arbuckle died aged 46 of a heart attack), and because she was less famous than him. Still, it's worth considering why so many versions of this story present it primarily as the tale of a man who lost his career, when it began, first and foremost, with a woman losing her life.
Rappe was, according to Merritt, "entrepreneurial, idealistic, and outspoken", dedicated to important causes. Raised first by a single mother, Rappe, who never knew her father, was essentially orphaned at 11, when her mother died. She overcame a tough childhood and made a name for herself, championing causes such as women's rights and pacifism through her work – all by the age of 30. There is more to grieve for here than the enduring questions surrounding her death.
Join our new commenting forum
Join thought-provoking conversations, follow other Independent readers and see their replies