Why the case for a Black Widow solo movie is stronger than ever
Women love superhero movies - and it's about time Marvel listen to their fans and learned from this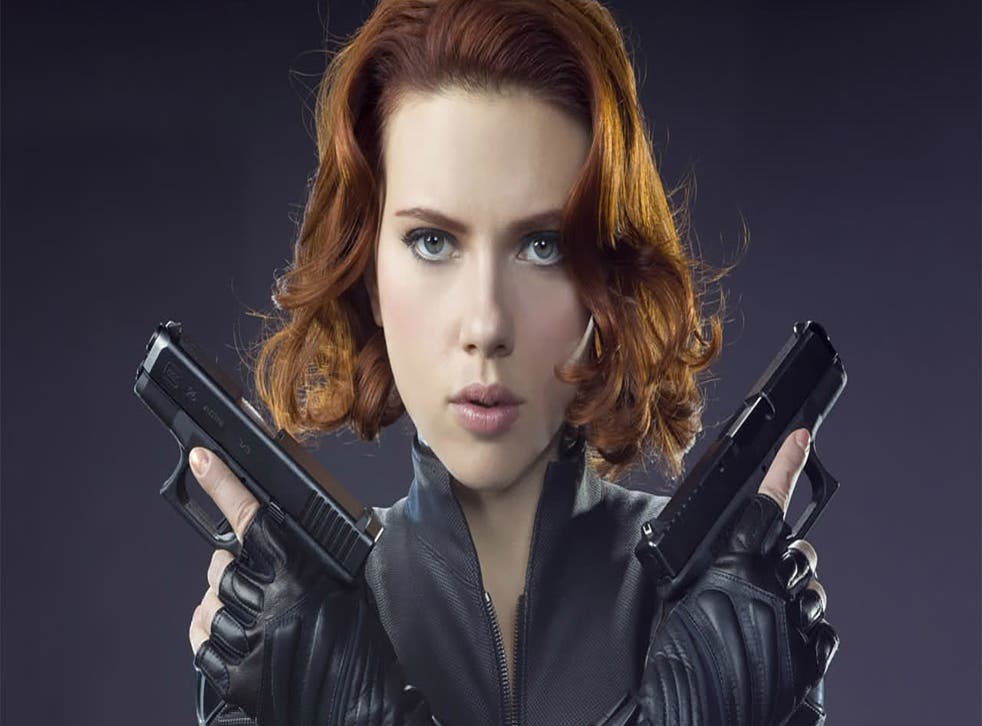 Women love superhero movies - it's a cold, hard fact.
Now is the time to destroy the decrepit narrative which states that women have no ownership in nerd culture; that they can't enjoy Star Wars, or comic books, or the Marvel Cinematic Universe. Even through decades of deliberate exclusion, even though they so rarely see themselves represented on screen in any meaningful, central, essential way; women are just as much a part of these audiences.
In MPAA's annual Theatrical Market Statistics report, it was found that 42% of the audiences for Avengers: Age of Ultron were women; yet, where is that 42% on screen? In the MCU's eight-year history, there hasn't been a single female-led superhero movie; with audiences having to wait until 2019, and Captain Marvel, for a woman's name to front one of its films. And, no, adding 'and the Wasp' to Ant-Man's sequel title doesn't count here.
The usual excuse? There's simply no demand for them. Yet, when Fandango conducted a poll to discover which Avenger should receive their own solo film, Black Widow won with a monumental 48% of the votes. And why should that be a surprise? By Marvel's own working logic, it's almost unconscionable that Black Widow has yet to receive a solo outing; not when she's proven such an indispensable asset to the franchise.
Ever since her sly introduction in 2010's Iron Man 2, Natasha Romanoff has rapidly developed into a fan favourite, as well as one of the most crucial emotional load-bearers of the franchise; due, specifically, to the fact there's so much of her story yet to be told. She's a mystery, an engima; whose brief moments of vulnerability open the door to a world of secrets aching to be set free.
So often, the argument is made that her character merely isn't interesting, or significant enough to carry a movie of her own; she's so commonly just boxed away with Hawkeye as a kind of lesser, supporting role. Two barely competent mortals holding up the back, without fighting suits or super serums; yet that's completely disregarding the depth of her history here.
Marvel would barely need to hesitate in where to take Romanoff in a solo outing; not with the horrors of her indoctrination in the Red Room, her forced sterilisation, and years of bloodied hands on her conscience. Really, her origins are some of the most fascinating in the entire MCU; with the phantoms of her past surely still haunting the shadows of a post-S.H.I.E.L.D. world, threatening to return at any moment.

Captain America: Civil War Featurette - In Good Company

Sure, we're drifting here from the traditional superhero punch-ups into the espionage genre's steel-cut thrills; but Marvel's already starting to acknowledge that the comic book film is an entity in the midst of mutation, with the Cold War thriller touch to Winter Soldier an apt preview of exactly what a Black Widow film could be.
And, really, are we trying to argue that a character with a shrinking suit who rides insects (AKA Ant-Man) is vastly more marketable to general cinematic audiences than a highly-skilled assassin with a compromised morality and sinister history?

The strongest female characters in TV and film

Show all 21

That's without even mentioning any Black Widow solo movie's greatest asset: Scarlett Johansson. An actor who carries movies; who's mere blest presence sends a thunderstorm of cash upon any cinematic venture she may grace. The vision of Scarlett Johansson wiping the floor with her enemies fuelled 2014's action-thriller Lucy to outstanding box office success, landing a monumental $463.4M worldwide on a $40M budget.
So where exactly is the risk with a Black Widow movie? Listen to your fans, Marvel, for their cries deserve to be heard. Natasha Romanoff, and superhero-loving women everywhere, deserve their rightful place in your universe.
Join our new commenting forum
Join thought-provoking conversations, follow other Independent readers and see their replies