Movies you might have missed: Wonder Boys, a touching Michael Chabon adaptation starring Michael Douglas
Faithful to its source material, this 2000 movie was a flop despite an amazing cast – and an Oscar-winning song from Bob Dylan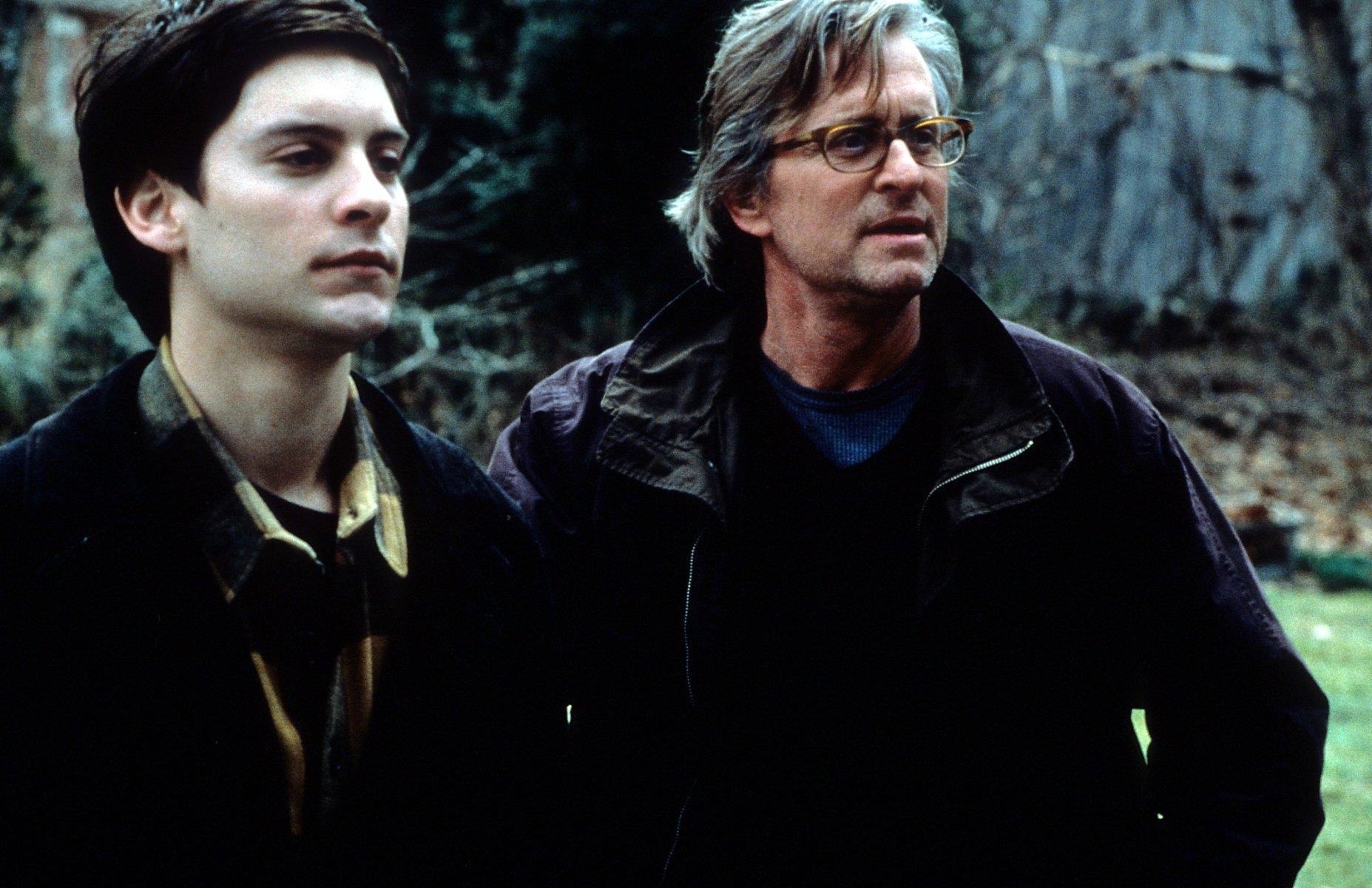 Michael Chabon's latest book, Pops: Fatherhood in Pieces, is a collection of essays on the meaning of parenthood. The author has long been preoccupied with the concept of father figures and his second novel, Wonder Boys, concerns the relationship between a university student and his self-destructive professor. The film adaptation, released in 2000, remained largely faithful to the source material and was a flop at the box office.
Wonder Boys stars Michael Douglas as Grady Tripp, an author struggling to complete his meandering second novel while making a mess of his personal life at an unnamed Pittsburgh university. Chabon based the character on his own professor at the University of Pittsburgh in the early 1980s, Chuck Kinder, a man whose own magnum opus spiralled to 3,000 pages at one point. In a sweet coda, the book was finally published, with much trimming, a year after Wonder Boys was released in cinemas.
The film failed at the box office but, as a response to the critical acclaim, there was a second attempt to find an audience with a new marketing campaign. The result was the same – but perhaps that ought to have been expected of a literary comedy of manners concerning a flawed writer.
Yet Douglas has rarely been better than he is here, alternately repellent and charming as he smokes marijuana, sleeps with the chancellor's wife, and tries to hide a dead dog. The star is ably supported by the likes of Tobey Maguire, Katie Holmes, Frances McDormand and Robert Downey Jr as Grady's incorrigible editor.
There is an embarrassment of riches on show and the icing on the cake is Bob Dylan's Oscar-winning song, "Things Have Changed". Director Curtis Hanson opted for the enigmatic genius because he believed he would connect with the material, saying: "Who knows more about being a Wonder Boy and the trap it can be, about the expectations and the fear of repeating yourself?" The songwriter agreed to take part as a result of his affection for Hanson's previous film, LA Confidential.
This is a rare adaptation that actually more than does justice to the original text. It captures some fundamental truths about academia and student life and the ways in which it can be difficult to escape either after a certain point. Unusually, Wonder Boys was shot in sequence and takes place over the course of one fateful weekend. It is a funny and touching film about a struggling writer adapted from a novel by a great one.
Join our commenting forum
Join thought-provoking conversations, follow other Independent readers and see their replies