Wonderstruck's Todd Haynes: I find movies rely upon dialogue too much and lose the visual language
The director of 'Wonderstruck' is the latest recipient of the Pardo d'Onore Manor, an honour celebrating his lifetime of cinematic mastery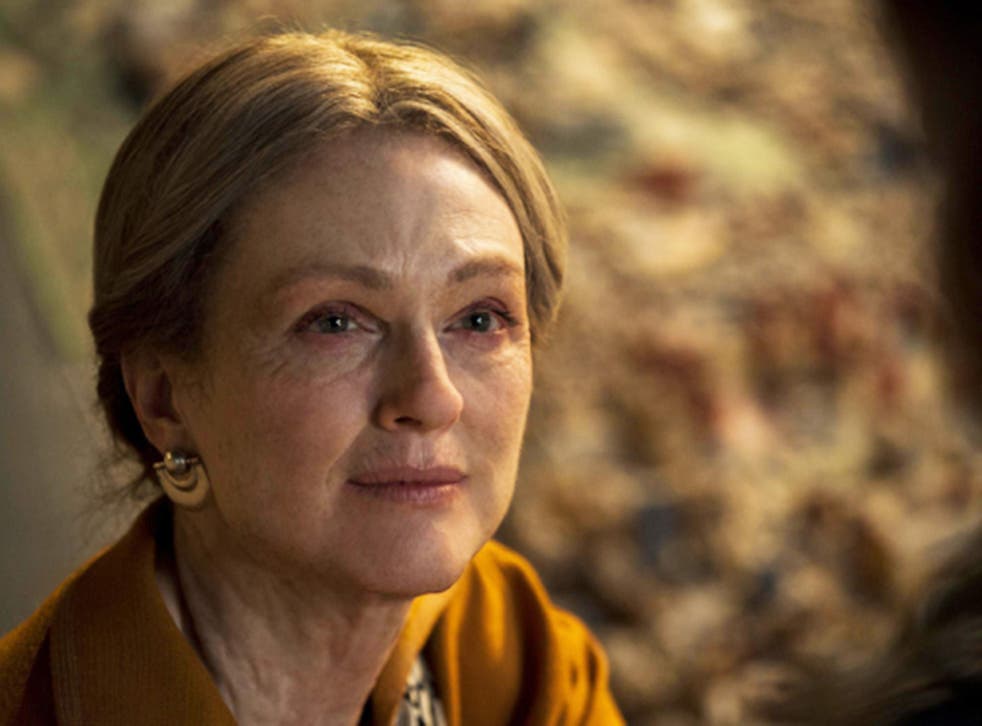 Todd Haynes's new film Wonderstruck, starring Julianne Moore and Michelle Williams, is an ode to silent movies. "I find movies rely upon dialogue too much sometimes," he says, "and you lose the power of what really the most basic cinematic language is, which is the visual language."
And there have been few filmmakers who have been better at using visual language in the past three decades than Haynes. We are chatting at the Locarno Film Festival, where the 56-year-old auteur is to receive the Pardo d'Onore Manor, an honour celebrating his lifetime of cinematic mastery.
To celebrate they are showing his debut film Poison, which played in the Locarno competition 26 years ago, and his latest, Wonderstruck, but while his prowess as a filmmaker continues to grow, some things never change.
"Those same Republicans are still there, man," he decries. "They are like vampires. We thought we had slayed dragons and they have all returned."
Poison was made with the help of a National Endowment for the Arts (NEA) grant and he recalls that after his debut film won the Grand Jury Prize at the Sundance Film Festival in 1991, "the headline read, 'Gay film wins prize at Sundance Film Festival paid for by your tax dollars'. So I had to keep going on TV to debate Republicans about arts grants and arts financing."
Right now the NEA is under threat. President Donald Trump has repeatedly expressed an intention to eliminate the agency that in June awarded 1,195 grants totaling $82.06m (£63.9m).
A world where the next Todd Haynes is not given a helping hand would not just be depriving cinema of a potentially incredible talent, but will also likely be a universe where the public rhetoric is dominated by the political bias of the elite, with little of the opportunity that allowed Haynes to give a different perspective on the rhetoric surrounding the Aids debate in the early Nineties.
Haynes says of his sci-fi horror Poison, which was inspired by the novels of French activist Jean Genet: "The film had a lot to say about what was happening about Aids, gay people and gay bodies, and being cast as an outsider in your society and what that meant. It arrived at a very volatile point in the American experience around queerness and gay panic around HIV."
Growing up in California's San Fernando Valley, Haynes never saw himself as a filmmaker, let alone one who would be feted for his inimitable body of work. At most he felt that he would work on the fringes, making experimental cinema. His celebrated Bard College thesis film, Superstar: The Karen Carpenter Story, chronicling the musician's tragic life used Barbie dolls as real-life figures.
Access unlimited streaming of movies and TV shows with Amazon Prime Video Sign up now for a 30-day free trial
Sign up
"It just seemed like being a filmmaker wasn't a practical ambition for the kinds of work that interested me at the time,' he says. "I felt I would have the most creative freedom making experimental films and teaching as I had many good examples of people around me who did just that."
But luckily for cineastes, he came up at the same time as Gregg Araki, Issac Julien and Laurie Lynd, and was feted as part of the "New Queer Cinema". Even though his oeuvre would outgrow that niche, it never drifted too far from his desire to tell stories about the fringes of society.
Even his latest work Wonderstruck, a children's story based on the 2011 novel of the same name by Brian Selznick (The Invention of Hugo Cabret), is the tale of two young runaways, 12-year-old Rose (Millicent Simmonds) who lives in 1927 and Ben (Oakes Fegley) struggling in New York in 1977. Both children are also dealing with being deaf.
Haynes argues the children from the two different eras are linked because "they are struggling out of their sense of being victims and trying to find a language with which to communicate. It's a film about finding your language and finding family."
Much of the film is without dialogue and it was the challenge of telling the story with pictures rather than words that excited Haynes so much, "I didn't quite realise until we started to put together our first cut of Wonderstruck, how much time is spent with no words spoken whatsoever."
And with the lack of dialogue, the score becomes an important element in telling the story. He states that he purposely went against the accepted cinematic practice: "You know when people say that great scores are things that you're not supposed to notice? This film you notice the score."
When he makes films, Haynes puts together playlists from the era that he is essaying: "My partner Bryan [O'Keefe] is a great musicologist and archivist, and so we put together playlists from the 1920s, playlists from the 1970s, and playlists from the silent cinema, which includes a lot of classical composers who came to America and did scores for silent cinema, Prokovief, and Shostakovich and Benjamin Britten, and so that was playing all the time when I was visualising the movie."
His infatuation with music and musicians is clear in his oeuvre. Velvet Goldmine was inspired by the glam rock era and in particular David Bowie, and his eclectic Bob Dylan film, I'm Not There, saw six different actors, including Cate Blanchett, interpret a facet of the singer's being. He has announced that he's working on a documentary about Velvet Goldmine.
In addition to the melodies, it's also the lifestyles of the artists and the messages contained within the songs that pushed him to make films about iconic musicians. He says, "One [Karen Carpenter], it's a kind of period of repressed ideas about the family and about images that were deceitful, perhaps, about a happy family and what lies beneath that surface, and in glam rock it was the opposite, it was not about the family, it was not about repression, it was about breaking up received ideas about identity and about masculinity in particular and turning it around, inverting it. It was about androgyny and bisexuality."
His unconventional look at the life of Dylan suits his view of the musician and also himself. "Dylan is somebody who as soon as he got absorbed and beloved and accepted, he would have to say no and reject the audience that he created and start over and risk the alienation because it's where the artistic feed comes. Maybe that's something [in me] as well that you have to kind of be alone and be isolated to be inspired. You have to kind of feel as though you're looking at the world from the outside in."
Given how the times are changing, it's easy to have a wish and desire for Haynes to return to making films because of the political rather than the filmmaking challenge. But a film on the Trump era may be some way off as he's a director who likes to work with hindsight. "I see things about the present more clearly when I'm looking through the frame of the past: I think it's very hard to assess the present moment that we are in."
Another notable feature of his films is the prominence of female characters. In Wonderstruck Moore plays a Hollywood matinee star, Lillian Mayhew, in the 1927 section, and in 1977, Michelle Williams is the free-spirited mother of Ben. It's the third time he's worked with Moore – Safe (1995) and Far From Heaven (2001) being the others – and in addition to having Blanchett play Dylan, he cast her in the Academy Award-nominated Patricia Highsmith adaptation Carol (2015).
"Traditionally women's lives are subject to a lot more constraints than men's lives," he states. "But I find all of the dramatic potential and the things that I feel like I can learn more from is in those constraints. I think as a gay man I understand that or I'm drawn to that."
'Wonderstruck' is out later this year
Register for free to continue reading
Registration is a free and easy way to support our truly independent journalism
By registering, you will also enjoy limited access to Premium articles, exclusive newsletters, commenting, and virtual events with our leading journalists
Already have an account? sign in
Register for free to continue reading
Registration is a free and easy way to support our truly independent journalism
By registering, you will also enjoy limited access to Premium articles, exclusive newsletters, commenting, and virtual events with our leading journalists
Already have an account? sign in
Join our new commenting forum
Join thought-provoking conversations, follow other Independent readers and see their replies