X-Men Apocalypse: Why the film is hitting cinema screens 10 years too late
The superhero flick should have followed on from 2003's X-2
Jack Shepherd
Thursday 19 May 2016 16:31 Comments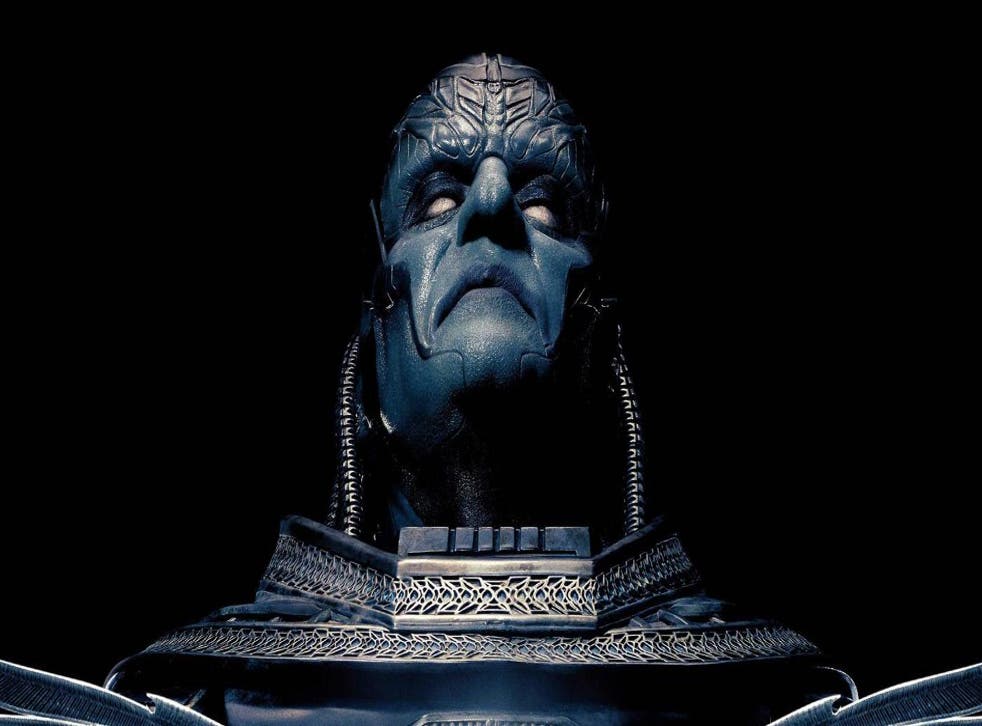 Within the last two months, three major superhero films have hit cinemas: Batman v Superman: Dawn of Justice, Captain America: Civil War, and X-Men Apocalypse.
In late March, Zack Snyder released his second DC film, BvS, the focus of which was on the titular heroes punching it out. Civil War followed soon after, the story focussing on Steve Rodgers and Tony Stark arguing over whether to be governed or not.
Surprisingly, the two films had very similar stories; both featured a manipulative villain behind the scenes, both introduced new characters, and both dealt with the collateral damage caused by the events that preceded.
As noted in my comparison piece between the two films, Civil War did almost everything better, not ending with a climatic explosion that wiped out a city, but instead ending with a personal battle: a fight between Cap, his best friend Bucky, and Iron Man.
After coming out of Civil War, it certainly felt like the superhero genre was ready to move on. The personal tone was refreshing, proving - much like Ant-Man did - that you don't need to end a superhero film with ships falling out of the sky.
In reality, the Marvel film is in no way, shape or form the first time a superhero film had defied expectation and created a much more personal story.
Think back to the beginning of 2000 - superhero films were going through a bad stage. Batman & Robin, featuring an all-star cast including George Clooney, Arnold Schwarzenegger, and Uma Thurman, had flopped at the cinema, casting a shadow over comic book films.
The last good film featuring a hero in spandex was Batman Returns. 1998's Blade, meanwhile, was sold more on the vampire aspect rather than being based on the Marvel comic.
But then, X-Men came along. Starring Patrick Stewart, Ian McKellen, and Halle Berry, directed by The Usual Suspects' Bryan Singer, the film managed to almost single-handedly start the superhero boom.
Access unlimited streaming of movies and TV shows with Amazon Prime Video Sign up now for a 30-day free trial
Sign up
The story focussed on how mutants are excluded from society, with Magneto wanting to exact revenge while Professor X wants to live in harmony with humans. What occurs is a situation where the metal bender captures a young Rogue, who he then attempts to use as a way of mutating the world's leaders.
No world ending scenario here, no massive explosions - just two teams of superpowered beings fighting it out for what they believe in (sound familiar?).
Critically well received, the film spawned an arguably better sequel, X-2, that once again focussed on a more personal battle. Although, if William Stryker pulled off his plan of manipulating his son to use Cerebro all mutants would die (while, if Magneto managed to twist the plan, all humans would die), there was no city-flattening sequences, no explosive finish.
As you probably know, X-Men: The Last Stand, the third film, was pretty awful, with a tonne of good characters dying and a convoluted plot that confused everyone, unlike the first two films.
Funnily enough, Last Stand came out on the 26 May in the US. Exactly 10 years and a day later, X-Men: Apocalypse will reach US theatres.
Why point this out? Thanks for asking. Well, if you've seen X-Men: Apocalypse, or even just the trailer, you will know the film finishes in a climatic battle that sees an entire city wiped out by Apocalypse and his four horsemen. At this stage, in 2016, it's fair to say the big, apocalyptic villain (pun intended) has been done to death now - we've seen cities being destroyed so many times, it really has lost its impact.
However, in 2006, Avengers and Man of Steel hadn't happened. Sure, Batman Begins saw Gotham almost wiped out, but an entire city being levelled in a climatic battle by superpowered villains wasn't completely boring yet.
Although CGI may be more superior today, surely there would have been methods to make a world ending set-piece look brilliant? A climatic event like Apocalypse would have made so much more sense after X-2: two very personal films leading to a final huge battle, one in which the stakes have never been higher.
X-Men: Apocalypse - Trailer 3
It's not just the final battle that would have made more sense following X-2. Ever since X-Men Origins: Wolverine and X-Men: First Class, the timeline has been fundamentally a mess. Sure, Days of Future Past attempted to rectify this, but in actuality things are more of a mess than ever before. Throughout Apocalypse, you are constantly questioning how these events fit in with the past film. Unfortunately, no one properly explains what the hell is going on. (We could talk about Wolverines inclusion for hours, it won't help the situation.)
Again, if this had come directly after X-2 this would be much less of an issue. You wouldn't have estranged references to things that we've seen before but haven't seen in this timeline. (More and More, you can tell Fox are attempting to make a coherent universe like Marvel's, something they are failing to do.)
This neatly brings us to Apocalypse's need to shoehorn in sequel set-up pieces. At numerous stages, things that will happen in future films are hinted at. It's no secret, before the film even hit cinemas Bryan Singer said the film would point towards another Dark Phoenix storyline - the same story that was absolutely mauled in Last Stand.
If Apocalypse had come after X-2, placing Dark Phoenix in the film would make a lot of sense as it was hinted at in the previous film. If handled with care (unlike in Last Stand), it could have made a great addition to the film. Instead, we were introduced to the new Jean Grey and Cyclops, neither of whom really click within the rest of the film.
33 Superhero films set for release between 2016 and 2020

Show all 34
Other new characters, including three of the four horsemen (minus Magneto), felt rushed and utterly pointless. Although Olivia Munn argued before the film hit cinemas she didn't want play 'another girlfriend' in Deadpool, her Psylocke is worryingly boring, with no character development and, consequently, a worse character than Morena Baccarin's Vanessa (a character who, in the comics, eventually becomes the superhero Copycat).
Imagine placing this film after X-2: you already have a plethora of more developed mutants to choose from for the four horsemen, Magneto and Mystique being the obvious choices, followed by the likes of Pyro and perhaps a turned Kitty Pryde. And, with the X-Men already formed, you could spend more time developing the villains and their motives, rather than spending the film having to bring together both the good guys and the bad guys while also allowing for a more developed Jean Grey side-story.
In an ideal world, you would sit down Bryan Singer just after X-2 - tell him Superman Returns is a bad idea - and get him to direct a third X-Men film featuring Apocalypse. Instead, X-Men: Apocalypse has hit cinemas 10 years too late and will - much like Last Stand - find itself sitting in the shadows of the other, more superior X-Men films.
Register for free to continue reading
Registration is a free and easy way to support our truly independent journalism
By registering, you will also enjoy limited access to Premium articles, exclusive newsletters, commenting, and virtual events with our leading journalists
Already have an account? sign in
Join our new commenting forum
Join thought-provoking conversations, follow other Independent readers and see their replies