First photo of Tom Hardy as Kray twin gangsters released from new movie
The actor is taking on the role of both brothers in Legend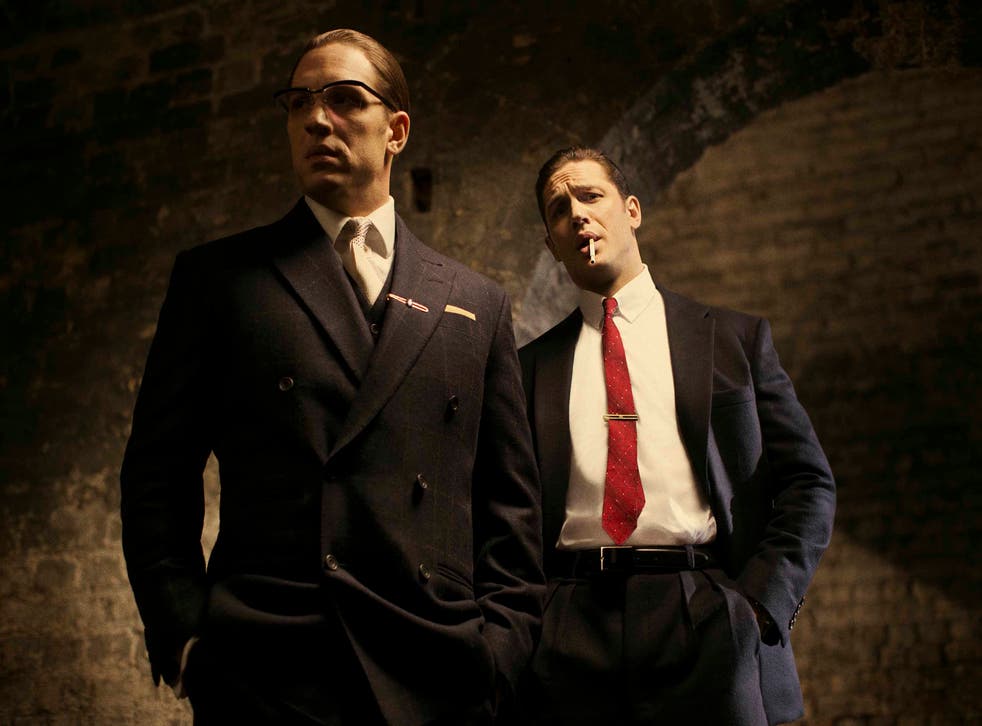 This is the first image of Tom Hardy as the infamous Kray twins in a forthcoming film about the East End gangsters.
The Dark Knight Rises star plays both Ronald and Reginald Kray in the movie Legend, which will depict the tortured relationship between the brothers.
Production has just started on the Brian Helgeland-scripted and directed film, which will concentrate on the life of Reggie Kray, the elder brother by ten minutes, as he seeks to control the psychotic tendencies of his younger twin.
Hardy, 36, will appear alongside fellow British actors Christopher Eccleston and David Thewlis, as well as Australian actress Emily Browning and The Usual Suspects' Chazz Palminteri.
The movie will follow the identical twin brothers and their criminal exploits in London during the Fifties and Sixties.
Tom Hardy on screen

Show all 6
The Krays' organised criminal gang, The Firm, was involved in armed robberies, arson, protection rackets, assaults and the murders of criminals Jack "The Hat" McVitie and George Cornell.
As West End nightclub owners, they mixed with prominent entertainers including Diana Dors, Frank Sinatra and Judy Garland, and with politicians such as Lord Boothby, who features in the script.
The Kray twins were arrested on 9 May 1968, having narrowly avoided being sent to prison several times.
The film is expected to be released in 2015.
Join our new commenting forum
Join thought-provoking conversations, follow other Independent readers and see their replies