The Independent's journalism is supported by our readers. When you purchase through links on our site, we may earn commission.
Harvey Weinstein responds to sexual harassment allegations with bizarre statement
Representatives for Mr Weinstein have called the allegations 'false'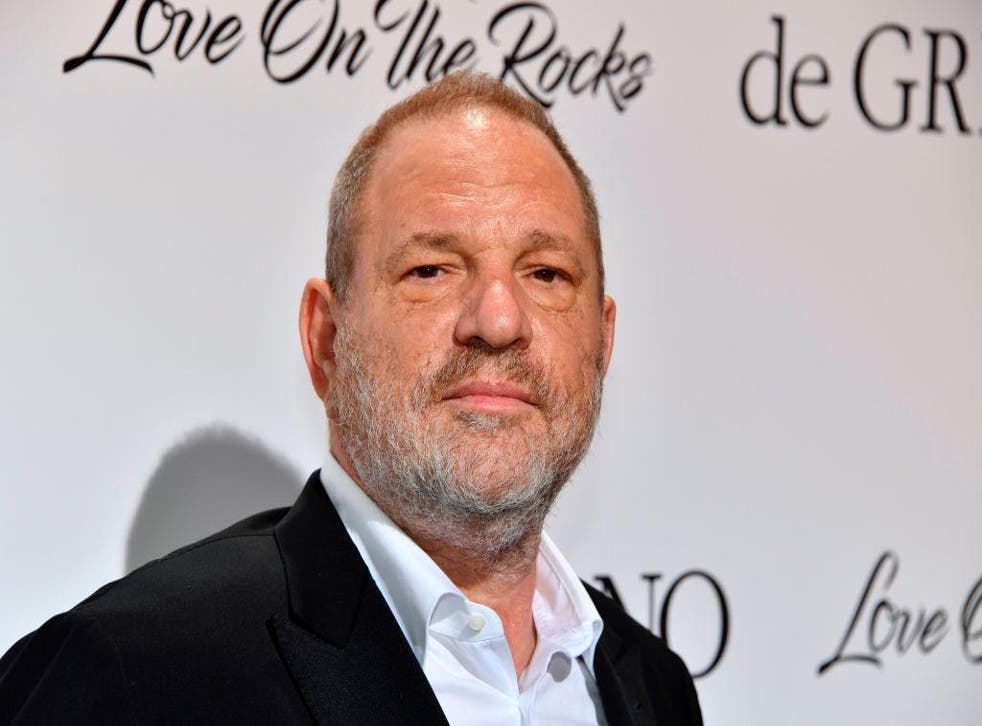 Hollywood producer Harvey Weinstein appeared to misquote the rapper Jay Z and channel his anger towards the National Rifle Association in a strange response to a newspaper's allegations that he made unwanted sexual advances on a number of women.
The 65-year-old was accused of sexual harassment or unwanted physical contact by a report in The New York Times, which alleged that at least eight of Mr Weinstein's accusers had reached settlements with him.
Actress Ashley Judd was among the women who was quoted by the newspaper. The report also cited a letter circulated by a female employee of the Weinstein Company, Lauren O'Connor, that warned of a "toxic environment for women at this company".
The Miramax and Weinstein Company co-founder has produced a number of Oscar-winning films including The King's Speech and Shakespeare in Love.
Mr Weinstein's attorney Lisa Bloom said in a statement that many of the accusations levelled against her client were "patently false", adding that he "does dispute many of the allegations".
But she said the married father-of-five struggled with his temper and was "deeply bothered by his some of his emotional responses".
Ms Bloom said that as a women's rights advocate she had been blunt with him that some of his conduct "can be perceived as inappropriate, even intimidating".
She added: "He has acknowledged mistakes he has made. He is reading books and going to therapy. He is an old dinosaur learning new ways".
In a statement to the media released through Ms Bloom's office, Mr Weinstein said he had enlisted therapists and pledged to "learn more about myself and conquer my demons".
Access unlimited streaming of movies and TV shows with Amazon Prime Video Sign up now for a 30-day free trial
Sign up
World news in pictures

Show all 50
"I came of age in the Sixties and Seventies, when all the rules about behaviour and workplaces were different," he said. "That was the culture then."
He added: "I cannot be more remorseful about the people I hurt and I plan to do right by all of them".
His statement also seemingly misquotes the rapper Jay-Z, attributing to him the phrase: "I'm not the man I thought I was and I better be that man for my children."
He also warned that he planned to channel his anger by confronting the National Rifle Association, an influential group that lobbies against restrictions on firearms.
After the initial statement in which Mr Weinstein apologised for his behaviour, his attorney Charles J Harder subsequently put out another statement saying the newspaper's report was "saturated with false and defamatory statements".
The statement also said the report "relies on mostly hearsay accounts and a faulty report, apparently stolen from an employee personnel file, which has been debunked by nine different eyewitnesses". It did not specify which particular parts of the Times article were disputed.
New York Times spokeswoman Danielle Rhoades Ha said the newspaper was confident about its reporting, adding that Weinstein "was aware and able to respond to specific allegations in our story before publication".
Mr Weinstein has been a prominent Democratic donor over the years. In the wake of the allegations representatives for a number of Democrats indicated they were considering giving the total donated by Mr Weinstein to charity.
Senator Patrick Leahy, a Democrat from Vermont, announced he was donating the money Mr Weinstein had donated to his re-election campaign committee. The total was $5,600 (£4,268) with $2,799 (£2,139) of that being put toward his 2016 bid
Below is Mr Weinstein's statement in full:
I came of age in the Sixties and Seventies, when all the rules about behaviour and workplaces were different. That was the culture then.
I have since learned it's not an excuse, in the office – or out of it. To anyone. I realised some time ago that I needed to be a better person and my interactions with the people I work with have changed.
I appreciate the way I've behaved with colleagues in the past has caused a lot of pain, and I sincerely apologise for it.
Though I'm trying to do better, I know I have a long way to go. That is my commitment.
My journey now will be to learn about myself and conquer my demons. Over the last year I've asked Lisa Bloom to tutor me and she's put together a team of people. I've brought on therapists and I plan to take a leave of absence from my company and to deal with this issue head-on.
I so respect all women and regret what happened. I hope that my actions will speak louder than words and that one day we will all be able to earn their trust and sit down together with Lisa to learn more. Jay Z wrote in 4:44 "I'm not the man I thought I was and I better be that man for my children." The same is true for me. I want a second chance in the community but I know I've got work to do to earn it. I have goals that are now priorities. Trust me, this isn't an overnight process. I've been trying to do this for 10 years and this is a wake-up call. I cannot be more remorseful about the people I hurt and I plan to do right by all of them.
I am going to need a place to channel that anger so I've decided that I'm going to give the NRA my full attention. I hope Wayne LaPierre will enjoy his retirement party. I'm going to do it at the same place I had my Bar Mitzvah. I'm making a movie about our President, perhaps we can make it a joint retirement party. One year ago, I began organising a $5m foundation to give scholarships to women directors at USC. While this might seem coincidental, it has been in the works for a year. It will be named after my mom and I won't disappoint her.
Register for free to continue reading
Registration is a free and easy way to support our truly independent journalism
By registering, you will also enjoy limited access to Premium articles, exclusive newsletters, commenting, and virtual events with our leading journalists
Already have an account? sign in
Register for free to continue reading
Registration is a free and easy way to support our truly independent journalism
By registering, you will also enjoy limited access to Premium articles, exclusive newsletters, commenting, and virtual events with our leading journalists
Already have an account? sign in