John Boyega, Emma Watson and Idris Elba to be among members of biggest, most diverse new Academy intake ever
Of the 683 prospective new members of the Oscar-awarding body, 46 per cent are women and 41 per cent are people of colour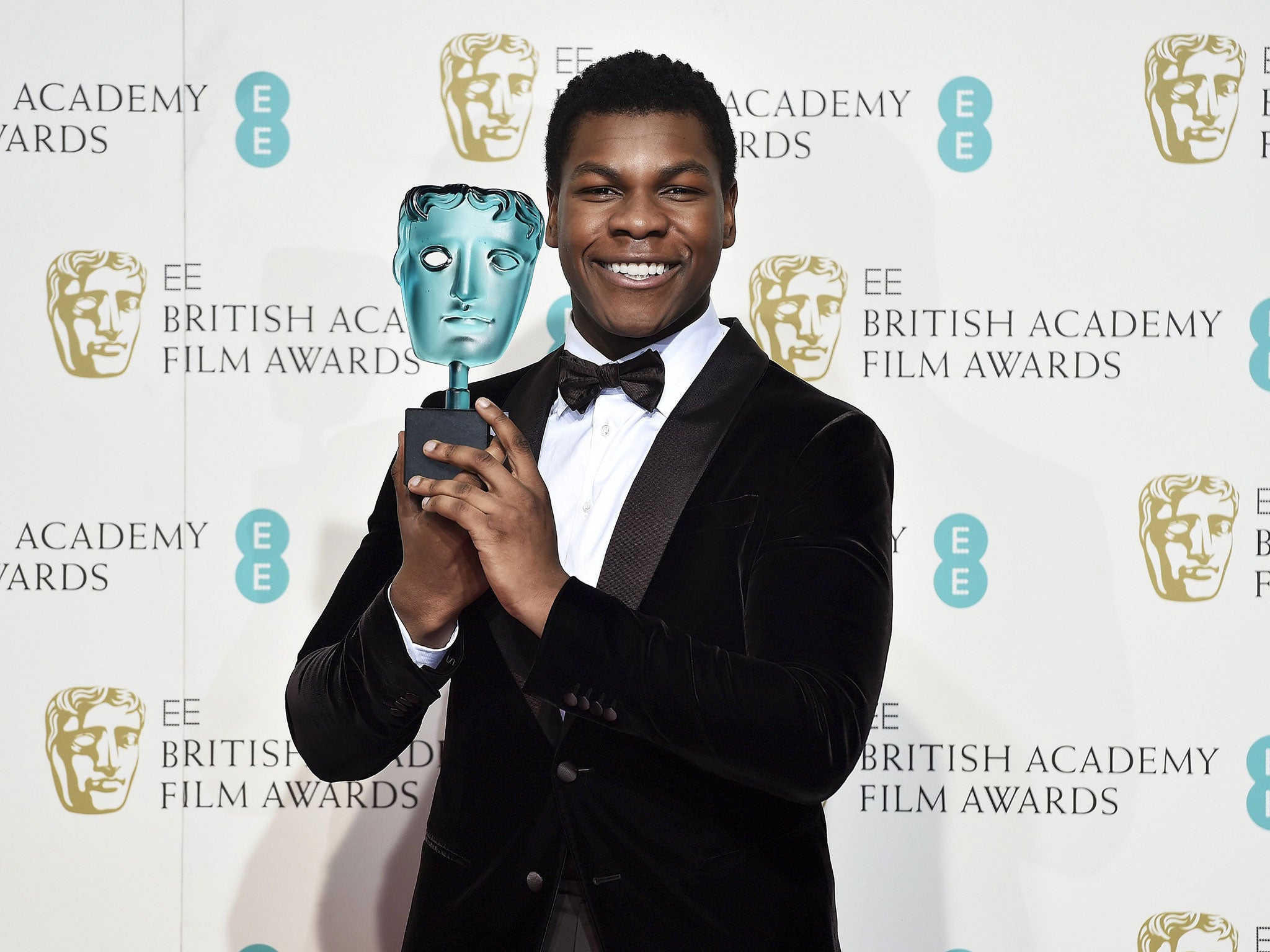 British actors Idris Elba, John Boyega and Emma Watson are among 683 new filmmakers to be invited to join the Academy of Motion Picture Arts and Sciences, in what the Oscar-awarding body has described as its largest and most diverse membership drive ever. Of the prospective new Academy members, 46 per cent are women and 41 per cent are people of colour.
The list of new members unveiled on Wednesday demonstrates the impact of the recent #OscarsSoWhite controversy, which saw the Academy roundly criticised for its lack of diversity after two consecutive crops of all-white acting nominees at the 2015 and 2016 Oscars. At the time of the 2016 awards, just 25 per cent of the Academy's 6,261 voting members were female, and a mere eight per cent were people of colour.
When the new class is included in the count, those numbers will rise to 27 and 11 per cent respectively. But that is still a long way from the progress promised by Academy President Cheryl Boone Isaacs, who has said she hopes to double the diverse membership of the 90-year-old organisation by 2020.
That explains the unprecedented size of the new member intake, which is more than double last year's 322 invitations – and almost four times the size of the 2011 intake of 178. The Academy is made up of 17 branches, which each create their own lists of prospective members.
Among the actors invited this year are Michael B Jordan, Chadwick Boseman, Tom Hiddleston, Brie Larson, Mark Rylance, Carmen Ejogo, Kate Beckinsale, Oscar Isaac and Alicia Vikander. The list of invitations from the directors' branch also includes several British filmmakers, including Lenny Abrahamson, Amma Asante, Sarah Gavron and documentary director Asif Kapadia.
"We're proud to welcome these new members to the Academy, and know they view this as an opportunity and not just an invitation, a mission and not just a membership," Ms Isaacs said in a statement, urging Hollywood to "open its doors wider, and create opportunities for anyone interested in working in this incredible and storied industry."
Join our commenting forum
Join thought-provoking conversations, follow other Independent readers and see their replies