Sherlock: How to think like the super sleuth from the 'real-life Sherlock Holmes'
Sherlock fans have a long wait ahead before their favourite detective makes his return, but a real-life master of deduction is sharing a few tricks of the trade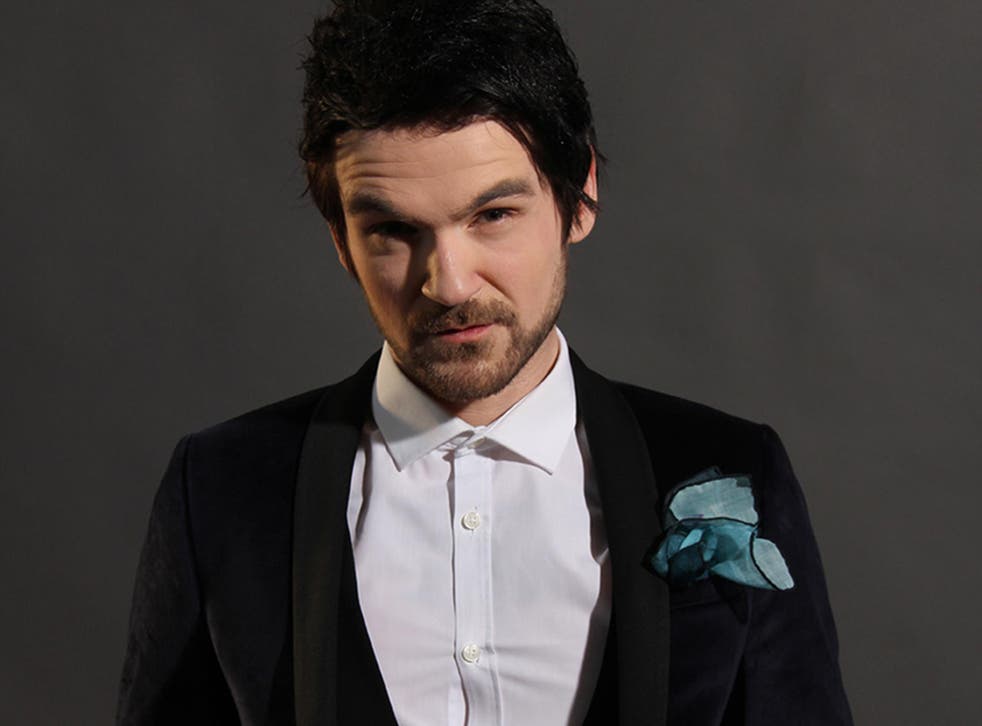 After last night's season 4 finale, Sherlock fans have a long wait ahead of them before they can hope to see their favourite private detective in action again.
But, for one enthusiast, the game is always on.
Colin Cloud is often billed as "the real-life Sherlock Holmes" – and it's little mystery why. The trained forensic scientist has built a career out of entertaining crowds around the world with his powers of observation and skills of deduction.
The Scottish-born entertainer can determine everything from what you've had for lunch to your first pet's name and what kind of car you drive. He's never lost a poker match and says he has successfully guessed lottery numbers and news headlines a week in advance (remind you of anyone?).
Inspired by Sir Arthur Conan Doyle's works, Cloud, who is currently on tour in North America as part of The Illusionists – Live from Broadway, has been studying the art of deduction since childhood and was accepted into a university program in forensic investigation at the early age of 15.
'You see, but you do not observe'
"I'm certainly not a psychic..." the 30-year-old says. "But nothing I do is sleight of hand – it's all based on knowledge and paying close attention."
Of course, paying close attention is something Sir Arthur Conan Doyle's much-loved character does best.
"You see, but you do not observe," is one of Sherlock's favourite lines. And it's an observation the super-sleuth would likely make about most of us. After all, how many of us Sherlock fans were able to piece together this season's major plot twist before the truth, hidden in plain sight, was revealed?
But Cloud says sleuth-worthy skills in observation can be unlocked by just about anyone who is willing to put in the time and effort.
"You have to train yourself to see things slightly differently to find out what you can learn about someone," he says.
"So often, we speak to people and let them talk at us and we talk at them and we don't really pay attention to things like how they're breathing, how much they're blinking, the way they're sitting and standing – all these little things that actually reveal quite a bit about a person," Cloud says.
The entertainer suggests starting by observing simple things about the people we come across in our everyday lives. "Are they wearing a wedding ring? Do they have stray hairs on their coats? Does that mean they own cats because the hairs are on the upper body and cats like to climb or do they have dogs, because dogs tend to stay lower by our feet and legs?" Cat hair too, is usually finer than dog hair, which should help with the deduction. It's noticing simple observations like that, which can lead to more advanced deductions, Cloud says.
One of the "tricks" the performer likes to use as a warm-up in his acts is to have someone from the audience hide a coin in one of their hands and then hold both hands out.
Just as Sherlock often explains how he comes to his own conclusions throughout the series, Cloud likes to tell the audience how he's able to guess which hand holds the coin.
The trick, he explains, is to read the audience member's face. More often than not, people will unconsciously glance towards the hand that holds the coin. If they don't, try determining which direction their nose is pointing slightly – and you're likely to catch them red-handed. "It's all about paying attention to people," Cloud says.
'Bitten by the bug'
He compares developing such skills to learning how to play the piano.
"You can take 100 people and, over the course of the year, train them to play piano and by the end, they will all be able to play it," he says. "But some of them will have a natural passion for it and will invest more time and effort, and as a result they will become more gifted at it. But I don't think it's a gift at all ... Anyone can learn to do what I do."
Of course, the performer has been honing his own skills of deduction for nearly 25 years. Cloud says he's been trying to follow in the footsteps of Sherlock Holmes ever since discovering Sir Arthur Conan Doyle's works as a child.
"I was inspired by it. I would flip through the pages of those books and find him deducing things about people, doing fascinating things with his memory and he was always able to demonstrate how he allegedly did them," Cloud says. "But I quickly found out it wasn't as easy as he made it look."
Perhaps not, but that didn't stop the determined deductionist from skipping ahead in school and becoming the youngest student to enrol in Glasgow Caledonian University's forensic investigation program at age 15.
"I was quite young, but I had been bitten by the bug of forensic science and trained myself to have a very good memory," Cloud says. "The way the current education system works, it doesn't actually test understanding. It tests how well you can memorise and regurgitate information and that's something I'm good at."
Asked whether he thinks the skills of deduction Sherlock Holmes possesses in the BBC series are realistic, Cloud says: "I think they do try to make their deductions as logical as possible, and they're great at taking you on the journey."
"Of course, it's a fictional show, so they have the liberty of being able to create scenarios which are ultimately perfect for the make-believe character to achieve whatever it is they want to." But, the deductionist adds: "What they're great at doing is grounding it all in reality, so what you're watching is believable enough to buy into."
Cloud says he's as much a fan of the popular television series as he is of the original books.
"The writing is just phenomenal," he says. "I think every episode is, quite simply, a masterpiece."
Colin Cloud's skills in deduction will be on display at the Edinburgh Festival Fringe in August 2017
Join our new commenting forum
Join thought-provoking conversations, follow other Independent readers and see their replies