The battle for Best Picture
Minari: Why Lee Isaac Chung's fable of immigrant life should win the Oscar
As the Academy Awards approach, Pamela Hutchinson argues why a film that places Korean immigrant culture at the heart of America should win the evening's big prize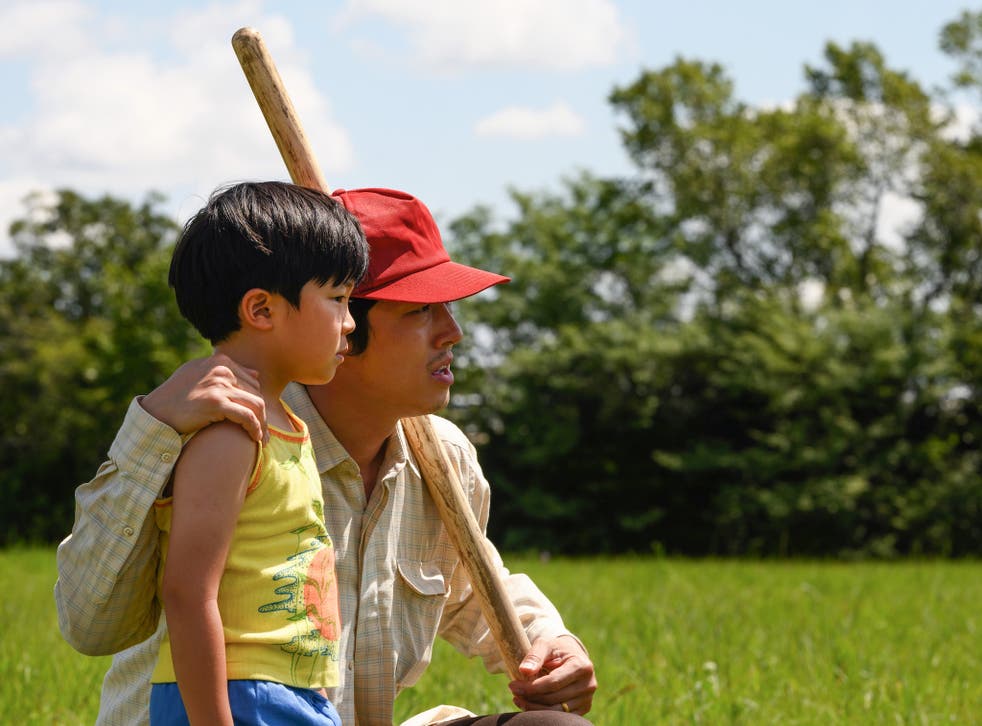 Leer en Español
Minari is named after a Korean vegetable that thrives in the most hostile ground. It grows back stronger after its first season – a fertile metaphor for an immigrant family's tenaciousness in rooting themselves in a new community. The minari we see in Lee Isaac Chung's film was taken from his father's own crop, which is fitting for a film so lovingly wise about the ties between the generations and which features one of the most believable, and likeable, families to appear on screen in a long time. It tells its story lightly, in vignettes bursting with compassion and wry humour, photographed softly like a dream. In a year in which prejudice against Asian Americans has reached a terrifying peak, Minari places Korean immigrant culture at the heart of both America and the American dream. It's nominated for Best Picture at this month's Oscars; it deserves to win.
Minari has a simple storyline, inspired by the director's memories of his own childhood but also by the Great Plains novels of Willa Cather. The setting is specific, but the story is elemental: a fable of immigrant life, faith, and trials by water and fire. We're in rural Arkansas, in Reagan's 1980s, where Korean immigrant Jacob buys a farm and struggles to coax green shoots out of the soil as he seeks to cultivate a new life for his family. It's a hard life, but the local people are welcoming, even if the earth is dry and parched.
Steven Yeun, famous for his long-running role in The Walking Dead and as the enigmatic Ben in 2018's Burning, plays Jacob, a man of quiet determination who has his eyes on a distant horizon. Two South Korean actors made their US debuts with this film: Han Ye-ri as Jacob's wife Monica, and Youn Yuh-jung as her mother Soon-Ja, a potty-mouthed gambler who is far from the children's idea of a traditional granny – they say she "smells like Korea". Youn's performance injects the film with a welcome crackle of joyful eccentricity, much as the grandmother's presence in the house eventually invigorates the family group. The farmer's children, hovering between two cultures, reject her Korean recipes, instead giving her a taste for their own favourite American soda – lurid, syrupy Mountain Dew. The kids are played by two first-time actors, Noel Kate Cho as older sister Anne, and Alan S Kim as dimple-faced David, imbued with wickedly scene-stealing charm. We will doubtless see more of Kim, who is already lavishing his juvenile charisma over the chat-show and awards ceremony circuit.
Jacob may be an agricultural novice, but he hopes that the farm will provide a more sustainable and independent future for his family than his and his wife's previous demoralising job of sexing chicks. His ambitions for the farm may exceed his paternal instincts, but his business plan retains community spirit: he wants to sell Korean vegetables to his fellow immigrants. Even tilling your own land is no solo endeavour. He relies on the assistance of his neighbour Paul (Will Patton), a kindly oddball and religious zealot who fought in what he calls the Korean War. And when it comes to irrigation, Jacob must choose between paying money to the state or channelling the mysterious powers of the local water-diviner. As Soon-ja also pitches in with her water-celery seeds, Minari presents the immigrant experience not as one of isolation, but as a process of choosing from a plenitude of connections – with the draw of family and home the most sustaining of all.
That's why this beautifully crafted film feels so tender-hearted, and why it's such powerful viewing in 2021. It's a film about bringing people – strangers, relatives, neighbours – closer together in difficult circumstances. If Minari wins Best Picture, as it should, it will feel like a triumph for fellow-feeling.
Minari is riven with heartbreaking moments, as Soon-ja's health, Jacob and Monica's marriage and the farm itself all reach their own crises. However, Chung's film offers a consoling vision of resilience, with Emile Mosseri's ethereal score guiding us through the warm, sunlit fields of Arkansas, as we share the mixed fear and optimism of a man who has sown his first crops in unfamiliar earth.
Join our new commenting forum
Join thought-provoking conversations, follow other Independent readers and see their replies