Netflix's best Christmas hidden gems, from Mariah Carey to 'A Christmas Prince'
So much to watch to get you into the holiday spirit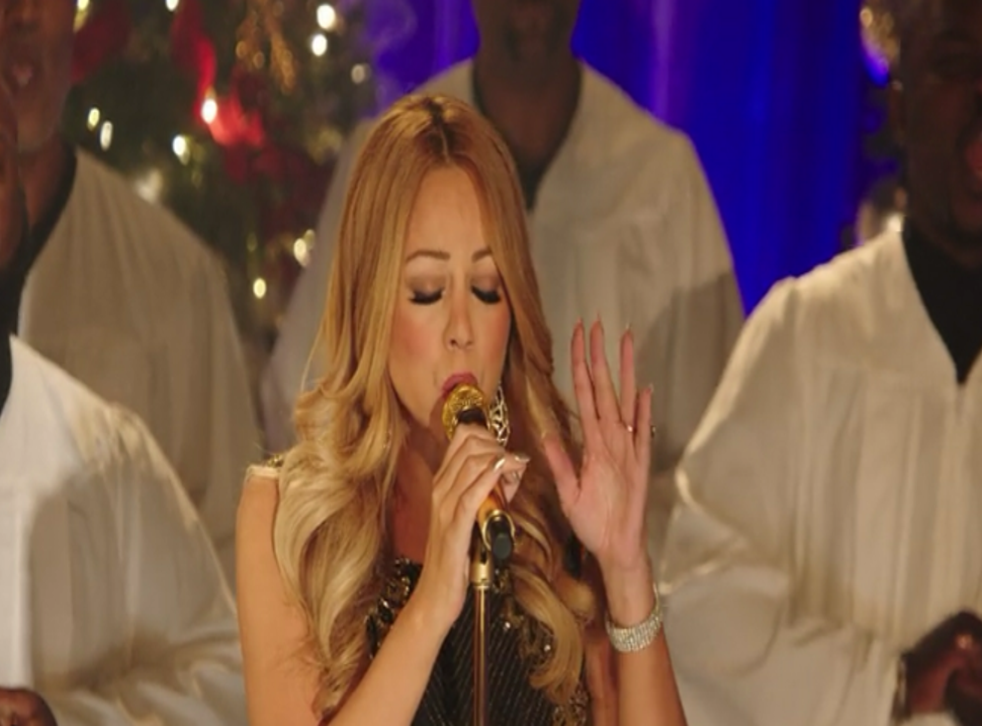 The prospect of Christmas break probably means a few things to you: exchanging gifts, decorating a tree and likely watching a lot of Netflix. While there is a plethora of standard releases available on a regular basis, there's no shame in getting into the holiday spirit. And boy, does Netflix deliver with festive entertainment from some familiar faces. From cheesy holiday romance to raunchy Christmas comedies, these are 10 films that will go perfectly with a cup of eggnog and a candy cane. There's literally something for Scrooge, Santa and everything in-between.
12 Dates of Christmas
In a film channelling Groundhog Day, 12 Dates of Christmas brings Saved By The Bell's Mark-Paul Gosselaar front and centre once again with Amy Smart. After one terrible date on Christmas Eve, Smart's character Kate repeats the day over and over again. But if she gets to see Gosselaar each day, it can't be that bad?
A Christmas Prince
Embedded within the array of Christmas movies on Netflix is the Christmas love story of an undercover reporter (iZombie's Rose McIver) and a bachelor prince. According to a creepy Netflix tweet, the film has 53 viewers who have watched it every day for 18 days in a row (in case you're doubting how good it is).
Mariah Carey's Merriest Christmas
In case you couldn't make it to one of Mariah Carey's epic Christmas concerts, Netflix has the next big thing: a 2015 musical film that features Carey singing some of her best Christmas hits ("All I Want For Christmas Is You" is in there of course) and guests like Kelsey Grammar, Lacey Chabert and Babyface. There's enough to get from the Queen of Christmas in this 40-minute special.
All American Christmas Carol
A holiday movie with Orange Is The New Black's Taryn Manning, Meat Loaf, Beverly D'Angelo and Unreal's Shiri Appleby? Yes please. All American Christmas Carol is a modern-day take on, well, A Christmas Carol. Manning plays a trailer park mom who is visited by three ghosts that tempt her with a more promising future.
Noel
It's quite possible Noel has never been on your holiday watch-list. But the movie centred around five strangers seeking a miracle on Christmas Eve stars Susan Sarandon, Penelope Cruz, Paul Walker and Alan Arkin may have fallen off of your radar. If you're not sure of the plot, the four lead actors should be enough to reel you in. (RIP Paul Walker).
A Christmas Kiss
This movie was so good they even have a sequel on Netflix. It's your typical story. Girl has terrible boss. Girl falls for terrible boss' boyfriend while decorating his house for a Christmas party. The drama is real. The only thing that separates it from a regular Lifetime romance movie and a Christmas film is the holiday setting, of course.
Dreamworks Home: For The Holidays
If you're looking for the ultimate animated escapism from your family during the holidays, this 45-minute flick is the perfect blend of cocoa, latkes, lights and Christmas cookies. Through the eyes of a "Boov," you can experience a medley of holiday magic.
So This Is Christmas
Sometimes all you need in this life is a feel-good holiday film. So This Is Christmas features a plotline full of helping underprivileged kids in a Christmas pageant, finding a soulmate and avoiding murder. The drama is endless, and it's great to see Vivica A. Fox and Eric Roberts starring in a holiday film together.
Christmas Belle
Fun fact: Haylie Duff has starred in at least five Christmas movies. And lucky for us, one of her Christmas classics is on Netflix. In Christmas Belle, Duff works to make the sale of a mansion go through with her frigid client. Of course, the two begin to warm up together and things complicate with a love triangle.
Register for free to continue reading
Registration is a free and easy way to support our truly independent journalism
By registering, you will also enjoy limited access to Premium articles, exclusive newsletters, commenting, and virtual events with our leading journalists
Already have an account? sign in
Register for free to continue reading
Registration is a free and easy way to support our truly independent journalism
By registering, you will also enjoy limited access to Premium articles, exclusive newsletters, commenting, and virtual events with our leading journalists
Already have an account? sign in
Join our new commenting forum
Join thought-provoking conversations, follow other Independent readers and see their replies