Aaron Taylor-Johnson joins Avengers: Age of Ultron cast as Quicksilver
Elizabeth Olsen plays his twin sister, the Scarlet Witch
Kashmira Gander
Thursday 31 October 2013 18:33 Comments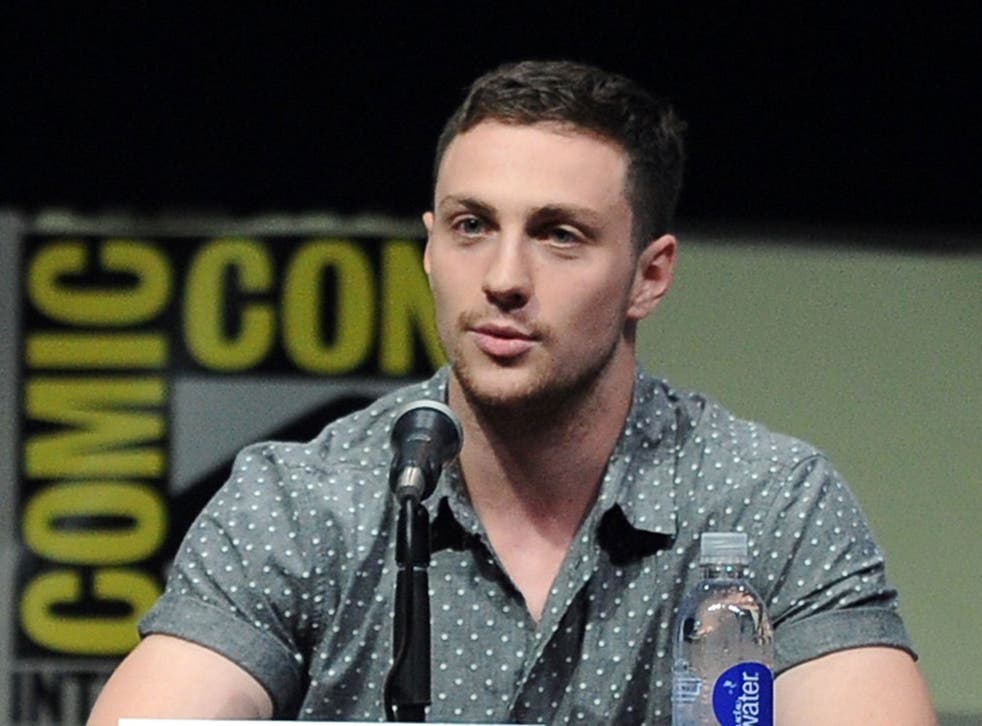 Kick Ass star Aaron Taylor-Johnson is to play Quicksilver in the upcoming film Avengers: Age of Ultron.
The character, whose real name is Pietro Maximoff, can move and think at superhuman speeds. He is the son of Magneto (played in the X-Men films by Sir Ian McKellen), and the twin sister of the Scarlet Witch (Elizabeth Olsen has bagged the role in the Avengers sequel).
Taylor-Johnson took the role after ensuring that filming would not overlap with the publicity tour for his other blockbuster venture - a remake of Godzilla.
The 23-year-old will be the second actor in less than a year to play Quicksilver. Evan Peters won the role in Bryan Singer's X-Men: Days of Future Past, which is releasing next year.
Marvel's Avengers: Age of Ultron, which is set for a May 2015 release, sees the return of Hollywood heavyweights including Samuel L Jackson, Scarlett Johansson, Robert Downey Jr and Chris Hemsworth.
Joss Whedon will return to direct the sequel to 2012's The Avengers, which is the third highest grossing movie of all time. His previous work includes cult TV success Buffy the Vampire Slayer and Agents of S.H.I.E.L.D.
Earlier this year, Taylor-Johnson starred alongside Jim Carey in Kick Ass 2. The British actor has also starred in the screen adaptation of Louise Rennison's Angus, Thongs and Perfect Snogging and The Illusionist.
Register for free to continue reading
Registration is a free and easy way to support our truly independent journalism
By registering, you will also enjoy limited access to Premium articles, exclusive newsletters, commenting, and virtual events with our leading journalists
Already have an account? sign in
Join our new commenting forum
Join thought-provoking conversations, follow other Independent readers and see their replies