Absolutely Fabulous: The Movie has started shooting, first image released online
The film reunites Jennifer Saunders and Joanna Lumley as Edina and Patsy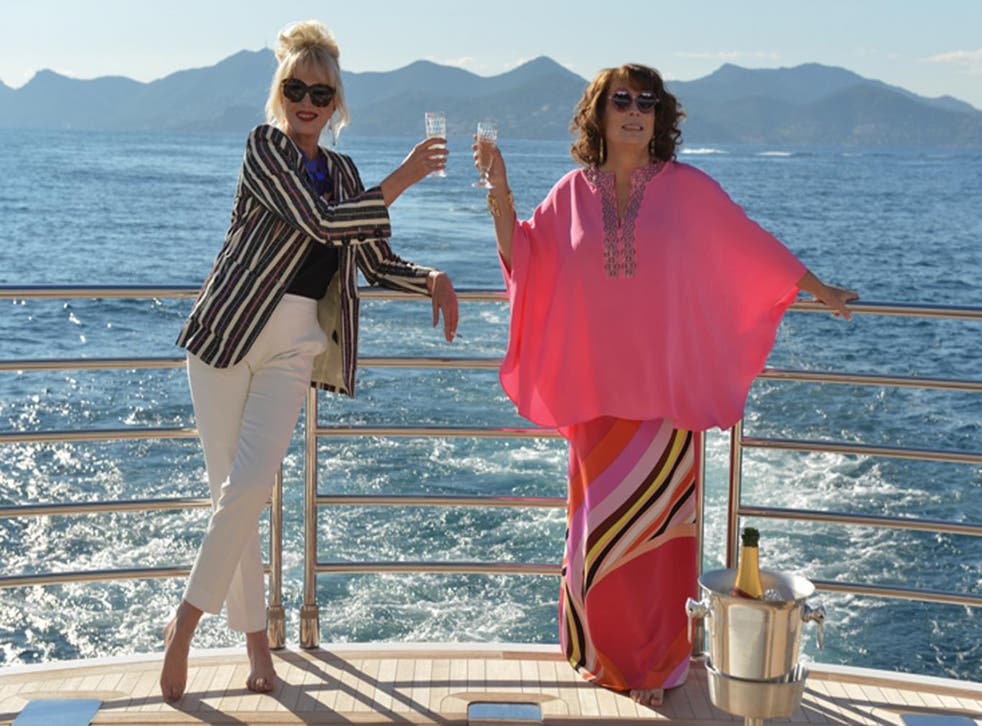 Absolutely Fabulous: The Movie has started shooting, with BBC Films and Fox releasing the first image online showing the two fashionistas holding up champagne glasses.
The film reunites Jennifer Saunders and Joanna Lumley as Edina and Patsy, having played the characters in the BBC TV show which aired between 1994 and 2003, not including specials.
Original cast members Julia Sawalha, Jane Horrocks and June Whitfield will also star in the movie, which will be shooting in the UK and South of France for the next seven weeks.
"I am thrilled and excited to finally start filming," Saunders said. "We are all on the Sanatogen and hoping for the best."
The film will see Edina and Patsy living the high life in London. However, all comes crumbling down after the pair are blamed for an incident at a fashionable launch party and a media storm begins.
Fleeing to the French Riviera with no money, they come up with a plan to escape and once more live the high life.
Absolutely Fabulous: The Movie is due for release in 2016.
Join our new commenting forum
Join thought-provoking conversations, follow other Independent readers and see their replies