Agnes Varda death: French New Wave director dies, aged 90
The experimental and feminist filmmaker was best known for the films 'Cléo from 5 to 7' and 'Vagabond'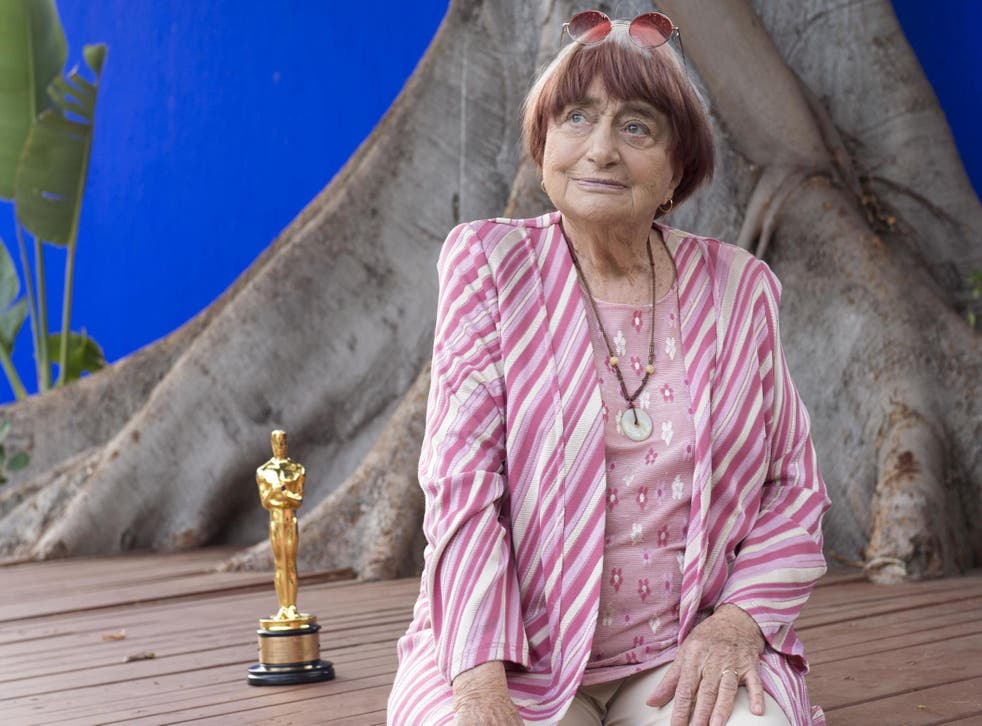 Agnès Varda, the French New Wave film director, has died, aged 90.
"The director and artist Agnès Varda died at her home on the night of Thursday 29 March, of complications from cancer," A statement from her family reads. "She was surrounded by her family and friends."
Varda's experimental and feminist approach to filmmaking won plaudits from critics around the world, with her best-known works including La Pointe Courte, Cléo from 5 to 7 and Vagabond.
In 2017, she became the oldest person ever to be nominated for a competitive Oscar, for her feature documentary Faces Places. That same year she became the first female director to ever receive an honorary Oscar.
Last month, Varda presented her latest film, Varda by Agnès, at the Berlin Film Festival. The director had been scheduled to give a masterclass at an event in Doha, Qatar, earlier this month, but cancelled after her health deteriorated.
Culture stars we lost in 2019

Show all 91
Varda's first film was La Pointe Courte. Released in 1955, the debut effort has been cited as a forerunner to French New Wave and helped establish Varda as the "godmother" of the cinematic movement.
She went on to write and direct a handful of documentary shorts before making Cléo from 5 to 7. The film, which centres on a young woman awaiting the results of a cancer test, debuted at Cannes Film Festival in 1962 and is often now viewed as a classic
That same year, Varda married famed French director Jacques Demy, and they had a son, Mathieu. Demy's film career mirrored Varda's for 40 years, until he died in 1990 from Aids complications.
Her next feature, Le Bonheur (1965), caused controversy upon release thanks to depicting a male utopia where woman are interchangeable and affairs are meaningless.
Vagabond remains one of Varda's better-known works from her mid-career, as does the feminist musical One Sings, the Other Doesn't. In 2001, Varda embraced new technologies to create The Gleaners and I, a documentary shot on a digital handheld camera which sees the filmmaker head out onto the road people who live off other people's scraps.
Register for free to continue reading
Registration is a free and easy way to support our truly independent journalism
By registering, you will also enjoy limited access to Premium articles, exclusive newsletters, commenting, and virtual events with our leading journalists
Already have an account? sign in
Register for free to continue reading
Registration is a free and easy way to support our truly independent journalism
By registering, you will also enjoy limited access to Premium articles, exclusive newsletters, commenting, and virtual events with our leading journalists
Already have an account? sign in
Join our new commenting forum
Join thought-provoking conversations, follow other Independent readers and see their replies