Alan Rickman dead: Rupert Grint on the Harry Potter doodle he was 'scared' to show - that Rickman kept as a memento
The late Alan Rickman asked Grint to sign the 'unpretty' drawing and kept it in his possession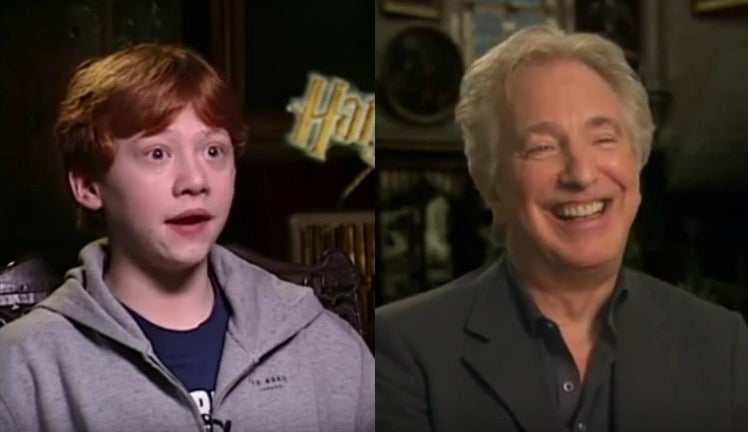 Alan Rickman, who enchanted a generation in the role of Severus Snape in the Harry Potter films has passed away aged 69.
Rickman is remembered for being kind and fantastic to work with and many cast members have paid tribute to him. Daniel Radcliffe wrote "he was always so encouraging of me... Alan was extremely kind, generous, self-deprecating and funny".
These exact traits came to light years ago when a young Rupert Grint, who plays Ron Weasley in the film franchise, recounted the time he had drawn an "unpretty" picture of Alan Rickman, not realising the man himself had been standing behind him the whole time.
"I was so scared," the young boy said, and later mentioned that he "exaggerated a few of his features."
As it turned out, Grint had nothing to be scared of. Rickman wasn't angry at all, and asked for the drawing to keep.
"I made him sign it," Rickman recalls, "And I have it in my possession. I'm very fond of it."
In 2011, Rickman wrote a goodbye letter to Snape, detailing his fondness for the character and the Harry Potter series.
Join our commenting forum
Join thought-provoking conversations, follow other Independent readers and see their replies