Model Ali Michael under fire for 'inappropriate' comments about 14-year-old Stranger Things star Finn Wolfhard
Critics argued her comments were 'disgusting' and the joke had been made in poor taste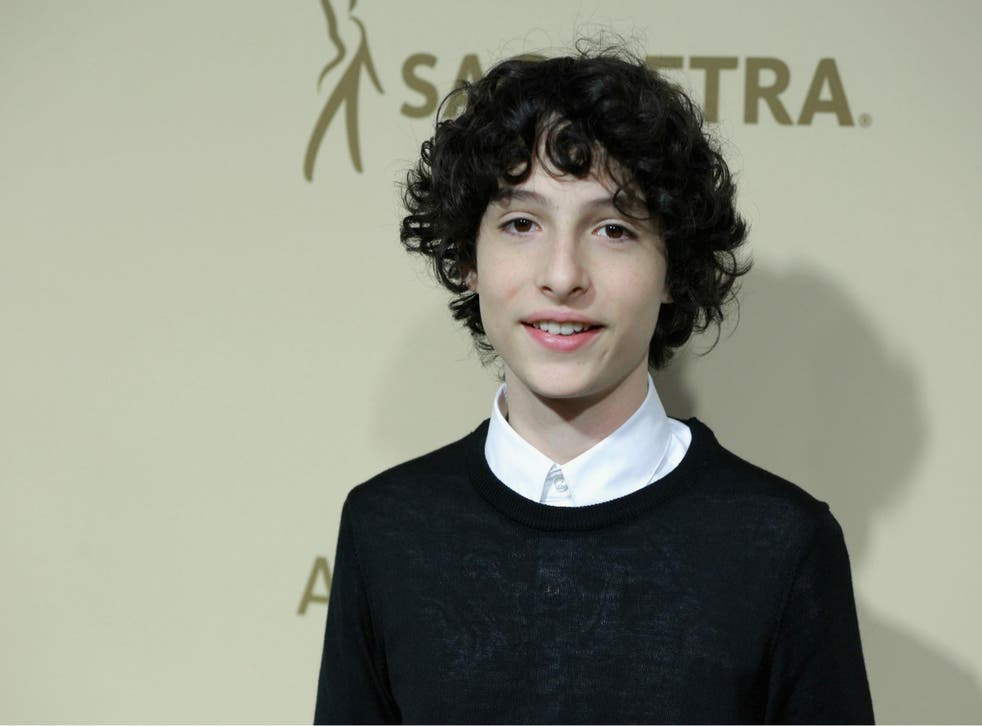 A model has come under heavy fire for making an "inappropriate" comment about a 14-year-old actor from Netflix show Stranger Things.
Ali Michael, an American fashion model, shared a photo of Finn Wolfhard on her Instagram story alongside the caption "not to be weird but hit me up in four years".
Critics quickly pointed out that given the stark age gap - Michael is 27 and Wolfhard is just 14 - the comments are profoundly ill-considered. They also argued the remark would have been deemed a great deal more troubling if the roles were reversed and a 27-year-old man had said the same thing about a 14-year-old.
But while most argued her comments were "disgusting" and the joke had been made in poor taste others came to her defence to argue it was merely a "tongue in cheek" joke and the backlash was overblown.
"I thought jokes were supposed to be funny, not scary," said one critic.
"Not to be weird? Well, Miss Ali Michael it is weird. you are 27, he is 14. leave him alone perhaps," chipped in another.
The Texas-born model has now apologised for the remarks with a follow up post on her Instagram stories and said she understands why people were offended by it.
Stranger Things 2 in pictures

Show all 5
"It was completely absolutely a joke but I understand that people have been offended by it. It was wrong to joke about and I apologise," she said. "I do not want Mike from Stranger Things to call me. I hope this clear things up."
She elaborated on the apology in a further statement explaining that it was in no way ever her aim to sexualise the teenage boy.
Emma Thompson: Harvey Weinstein is "the top of the iceberg"
"On October 30th, I posted an Instagram Story with a photo of Finn Wolford who plays 'Mike' in Stranger Things asking him to, 'call me in four years'," she said in a statement to Teen Vogue.
Access unlimited streaming of movies and TV shows with Amazon Prime Video Sign up now for a 30-day free trial
Sign up
"The general nature of my social media platforms is often one of humor, sarcasm and playful self-deprecation. I often quote, post and publicly respond to music videos, films, documentaries and television shows in a frank and candid manner."
"The nature of my posts in response to television and media are always tongue-in-cheek and never intended to mislead or upset anyone. In the past, I have asked fictitious characters of films to call me (namely Edward Scissorhands and Simba from the Lion King). In this instance, it has become clear to me that asking a character "to call in four years" and inappropriately tagging the underage actor who plays the character (Mike) was upsetting, suggestive and concerning for my audience."
She continued: "It was never my intention (nor has it ever been) to sexualise a minor in any way shape or form. To those I offended or misled, I apologise for a post made in haste and lacking in sensitivity, particularly considering the landscape of the present culture."
Harvey Weinstein: The celebrities who have accused him of sexual misconduct so far
The controversy comes after Wolfhard, a Canadian actor who is also known for playing Richie Tozier in the 2017 film adaptation of Stephen King's novel It, parted ways with his agent Tyler Grasham after allegations of sexual abuse surfaced.
The veteran agent, who specialised in youth talent, faces a string of allegations of sexual assault and acting inappropriately with young aspiring male actors, including actor-turned-filmmaker Blaise Godbe Lipman.
Last month, APA sacked Grasham from the agency. A spokesperson said: "Tyler Grasham's employment with APA has been terminated effective immediately" but declined to further comment.​
Register for free to continue reading
Registration is a free and easy way to support our truly independent journalism
By registering, you will also enjoy limited access to Premium articles, exclusive newsletters, commenting, and virtual events with our leading journalists
Already have an account? sign in
Register for free to continue reading
Registration is a free and easy way to support our truly independent journalism
By registering, you will also enjoy limited access to Premium articles, exclusive newsletters, commenting, and virtual events with our leading journalists
Already have an account? sign in
Join our new commenting forum
Join thought-provoking conversations, follow other Independent readers and see their replies