Alison Brie shares 'romantic story' of how she met her husband Dave Franco
Actor says it was an 'evening of drinking and debauchery'
Ellie Harrison
Wednesday 22 July 2020 20:21 Comments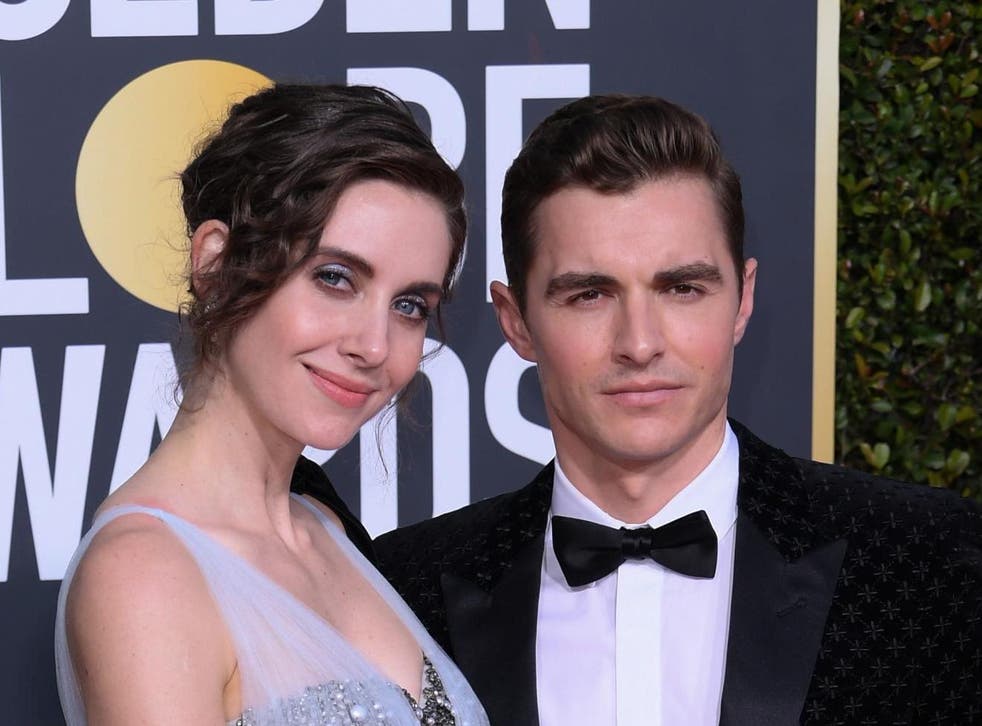 Alison Brie has reflected on the first night she met her now-husband Dave Franco, when the pair were set up by a friend in 2011.
"It's a very romantic story and very sweet and it starts off in New Orleans at Mardi Gras where all great love stories begin," Mad Men star Brie revealed on The Tonight Show Starring Jimmy Fallon.
She explained that she and her friend Jules bumped into The Disaster Artist star Franco at the airport and invited him over for dinner, where some "incredible matchmaking" took place.
During dinner, Jules texted Brie telling her she should "hook up" with Franco, to which Brie replied, "Yes please," with numerous thumbs-up emojis. Jules then secretly showed Franco Brie's response under the table, and Franco apparently said he was "in".
Later, in the bathroom, Jules revealed to Brie that she had showed Franco their texts and that he liked her.
"It was a perfect set-up because we both got to leave the restaurant [and] head out to the evening of drinking and debauchery having a sexy secret that we knew the other person was on board," Brie said. "So then it was 48 hours of drugs and sex [and] a lot of making out."
After that, added Brie, Franco "wined and dined" her in New York City and left a secret note in her jumper asking her come with him to Paris while he filmed a movie.
"How could I say no?" she said.
Brie and Franco got engaged four years later, in 2015, and have been married since 2017. They spent lockdown writing a romantic comedy together.
In October 2019, Franco's brother James was accused of sexual discrimination, sexual harassment and other misbehaviours by women at his film school.
Brie said some of the accusations levelled against him were not "fully accurate".
Register for free to continue reading
Registration is a free and easy way to support our truly independent journalism
By registering, you will also enjoy limited access to Premium articles, exclusive newsletters, commenting, and virtual events with our leading journalists
Already have an account? sign in
Join our new commenting forum
Join thought-provoking conversations, follow other Independent readers and see their replies