All the classic Bond movie references in Spectre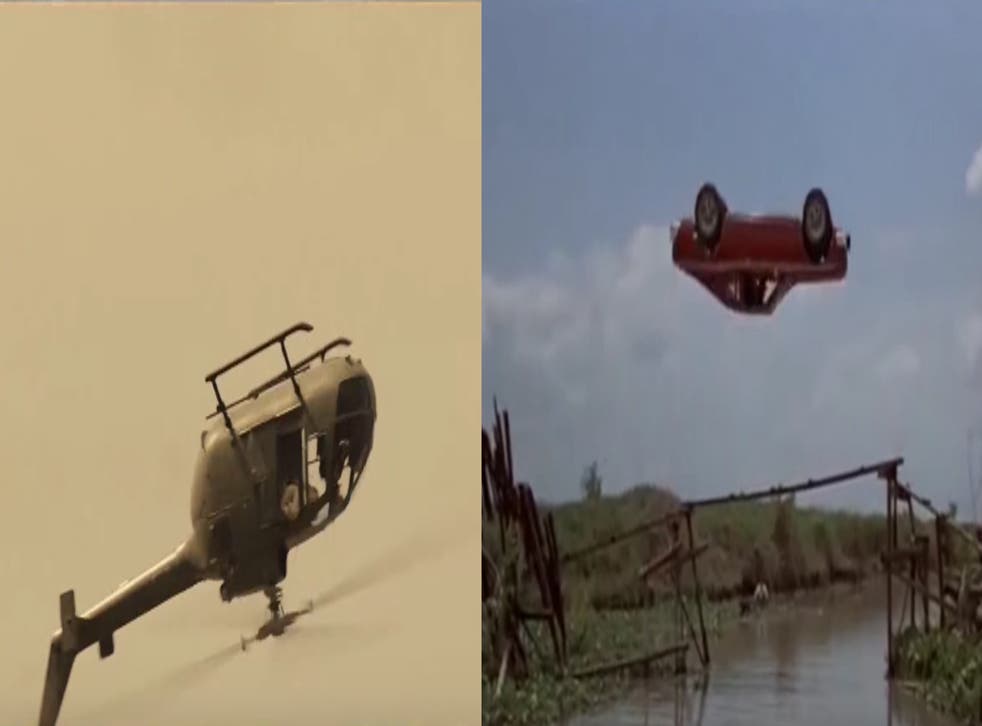 Spectre was like a bad dream for Bond, riddled with déjà vu and dragging him back through the events of his previous missions.
This was clear to most audience members, even those who aren't necessarily 007 aficionados, but the extent of references to earlier Bond films director Sam Mendes embedded into the narrative, cinematography, costume and more is quite staggering.
Beyond the obvious (Aston Martins, Blofeld's cat, octopus ring etc), here are some more moments that were almost certainly nods to Bonds' past.
1. Bond's Day of the Dead costume ecchoes that of Baron Samedi from Live and Let Die
2. The helicopter barrell roll is similar to the slapstick car one in The Man With The Golden Gun.
3. Bond and Swann are taken to Blofeld's crater base in a Rolls Royce similar to the one in Goldfinger. There is also bizarrely a green in the middle of the arid environment, and when Bond hands over his gun to a butler it's all very reminiscent of the scene below. His suit is even very similar to Connery's
4. A plane piloted by 007 loses its wings, just like in Live and Let Die
5. Both of Bond's main outfits are similar to ones worn by Sean Connery and Roger Moore in previous movies
6. And in Mexico, Craig does a quick suit change just like Connery once did
7. Blofeld's base looks a lot like Moonraker
8. And he's definitely not the first Bond villain to operate out of a crater
9. There is a train sequence culminating in a fight scene, just line in From Russia With Love
10. And a classic snowy mountaintop sequence (Craig's first in the role)
11. We also see a mostly silent, physically robust henchman a la Jaws
12. While the scene in which Bond is strapped into a chair and slowly trepanned feels a lot like the classic laser one from Goldfinger
13. Chess scenes are key in both Spectre and From Russia With Love
14. And there's a boat chase as there was during the Pierce Brosnan era (though sadly no tank one)
15. The ejector scene makes a comeback
16. And even though On Her Majesty's Secret Service is some considered non-Bond canon, such is its oddity, Spectre has similarities to it in how both Bonds end up somewhat reformed, apparently leaving the job behind to be with 'the girl' (something which might pose a problem to the next director)
I'm sure I've missed others, which will probably be uncovered more easily once the DVD's out. If you've spotted any let us know in the comments below!
Join our new commenting forum
Join thought-provoking conversations, follow other Independent readers and see their replies