Amanda Knox Netflix documentary: The Donald Trump appearance explained
In 2010, he urged US government officials - including Hillary Clinton - to boycott Italy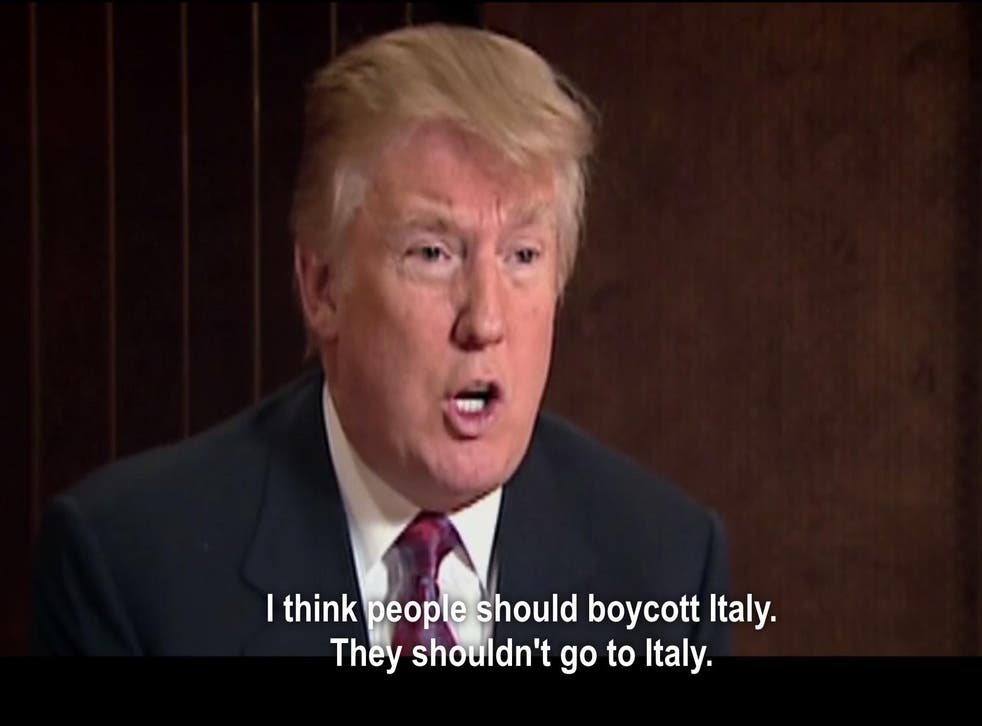 Friday saw the release of a Netflix documentary charting the story of Amanda Knox, the woman wrongly convicted alongside then-boyfriend Raffaele Sollecito for the murder of British student Meredith Kercher in 2007.
Kercher was found murdered in her apartment in Perugia, Italy and what followed was a media frenzy surrounding Knox.
Directors Rod Blackhurst and Brian McGinn use plenty of archive footage in their documentary, and one such moment shows Donald Trump call for Barack Obama to boycott Italy over the Italian police force's wrongful imprisonment of US citizen Knox.
The Republican presidential nominee spoke these words in 2010 when asked by former KOMO-TV host Kathi Goertzen: "You really believe that Americans should intervene at the top levels of our government?"
What's interesting to note is that Secretary of State at that time was none other than his Democratic rival Hillary Clinton.
You can watch the filmmakers discuss the documentary below.

Amanda Knox is available to watch on Netflix now.
Register for free to continue reading
Registration is a free and easy way to support our truly independent journalism
By registering, you will also enjoy limited access to Premium articles, exclusive newsletters, commenting, and virtual events with our leading journalists
Already have an account? sign in
Register for free to continue reading
Registration is a free and easy way to support our truly independent journalism
By registering, you will also enjoy limited access to Premium articles, exclusive newsletters, commenting, and virtual events with our leading journalists
Already have an account? sign in
Join our new commenting forum
Join thought-provoking conversations, follow other Independent readers and see their replies