American Sniper: Bradley Cooper's fake baby mocked mercilessly on Twitter
Baby-gate has sparked a mass of mocking posts on social media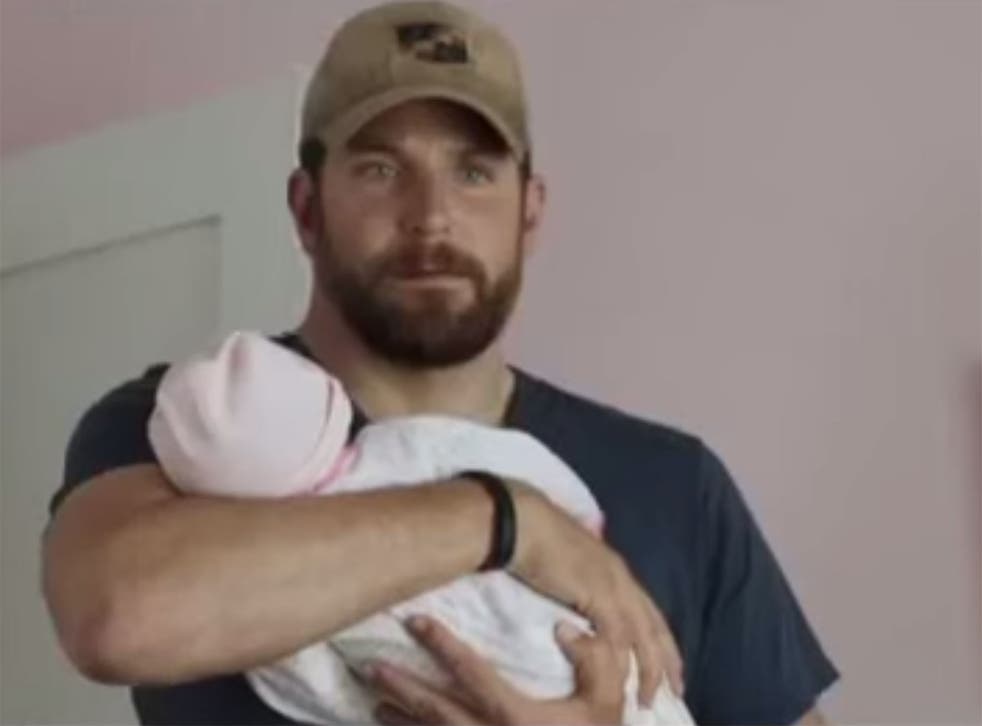 It might have broken box office records last weekend, but American Sniper has been widely mocked for its use of an obviously fake baby.
One scene in the Oscar-nominated movie sees lead stars Bradley Cooper and Sienna Miller pass a crying child to each other but unfortunately, their little darling is very clearly made of plastic.
"I have never seen so many terrible fake babies in one film," Camilla Long wrote in The Sunday Times, while website HitFlix was amused that "Cooper looks like he's just plain never held a baby".
Director Clint Eastwood is yet to comment on baby-gate, but when your film is on track to become the highest-grossing war movie ever, you probably don't care much.
Laws relating to the use of babies in films are very strict in California, where part of American Sniper was shot. Children must be at least 15 days old and, up until the age of six months, can only be employed once for two consecutive hours – between 9.30 and 11.30am or 2.30 and 4.30pm. They must have a work permit and a doctor's note to start a job. Furthermore, there must be a studio teacher and a nurse on set.
Oscars 2015 nominations

Show all 28
With all this faff, it seems understandable to skip the real baby part. But American Sniper screenwriter and executive producer Jason Hall has offered another explanation, telling journalist Mark Harris that a fake was only used when the real baby fell ill.
"Hate to ruin the fun but real baby #1 showed up with a fever," Hall tweeted. "Real baby #2 was no show. (Clint voice) Gimme the doll, kid."
Hall's post has since been deleted, but was reported by The Hollywood Reporter yesterday.
Register for free to continue reading
Registration is a free and easy way to support our truly independent journalism
By registering, you will also enjoy limited access to Premium articles, exclusive newsletters, commenting, and virtual events with our leading journalists
Already have an account? sign in
Register for free to continue reading
Registration is a free and easy way to support our truly independent journalism
By registering, you will also enjoy limited access to Premium articles, exclusive newsletters, commenting, and virtual events with our leading journalists
Already have an account? sign in
Join our new commenting forum
Join thought-provoking conversations, follow other Independent readers and see their replies