Angelina Jolie 'offered to act as bait' to capture African war lord Joseph Kony
The warlord has been evading capture since 2005 when he was accused of kidnapping and conscripting 30,000 children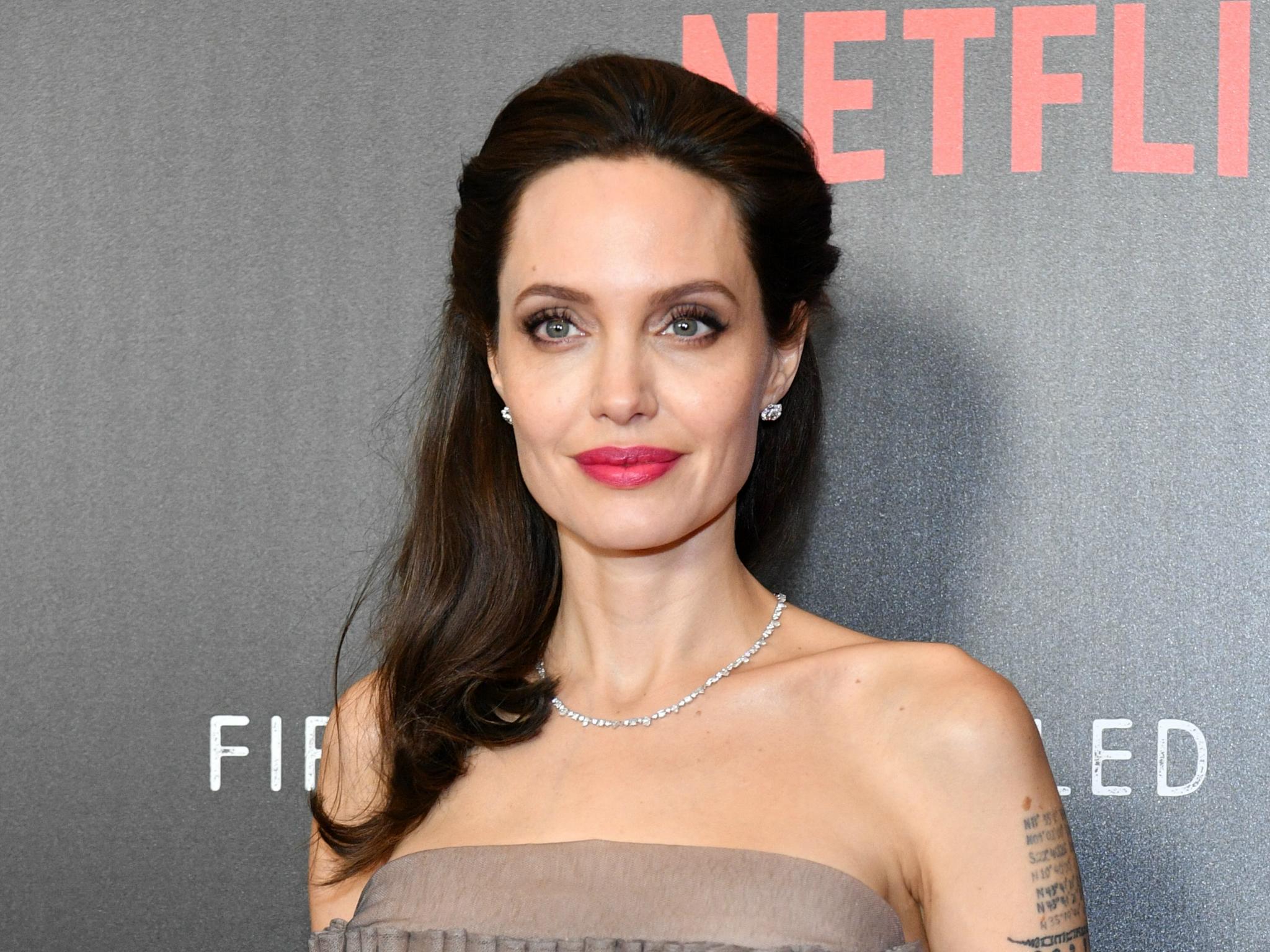 War crimes investigators once claimed Angelina Jolie offered to be part of a plan involving US special forces to try and catch Ugandan warlord Joseph Kony in 2012.
A French investigative site called Mediapart obtained 40,000 International Criminal Court (ICC) documents which contained emails between the actress and former ICC Chief Prosecutor Luis Moreno Ocampo, The Sunday Times reported.
The court has been tasked with cases of genocide and other war crimes.
The report said Jolie's now-estranged husband, Brad Pitt, was supposed to be part of the plan to lure Kony out of hiding.
However, it never came to be.
An email sent by Mr Moreno Ocampo at the time read: "Forget other celebrities, she is the one...She loves to arrest Kony. She is ready. Probably Brad [Pitt] will go also."
According to the newspaper, Mr Moreno Ocampo was hopeful that the couple would travel with US special forces to Central African Republic and that would draw Kony out of an armoured compound, allowing for his capture.
He said in one exchange to "invite Kony to dinner and then arrest him," implying Ms Jolie volunteered to be some sort of bait US forces could use.
The Oscar-winning star and United Nations Goodwill Ambassador for refugees sent a reply to Mr Moreno Ocampo that said: "Brad is being supportive. Let's discuss logistics. Much love Xxx."
In Kony's shadow: Lord's Resistance Army survivor stories
Show all 12
Kony, the leader of Lord's Resistance Army, was accused in 2005 of kidnapping and conscripting approximately 30,000 children as soldiers and sex slaves and has evaded capture since then.
Ms Jolie, a mother of six and longtime champion of children's causes, told The Telegraph in 2012: "He's an extraordinarily horrible human being."
Access unlimited streaming of movies and TV shows with Amazon Prime Video
Sign up now for a 30-day free trial
Sign up
Access unlimited streaming of movies and TV shows with Amazon Prime Video
Sign up now for a 30-day free trial
Sign up
Ms Jolie and Mr Moreno Ocampo were not strangers before the email exchange. She had gone to the ICC at The Hague, Netherlands to watch him prosecute Thomas Lubanga of the Democratic Republic of Congo, the first person to ever be convicted by the court.
Lubanga and his group were found guilty of ethnic cleansing, rape, torture, and conscripting child soldiers.
The Mediapart documents show that communication between the two tapered off after the Kony email exchange.
Mr Moreno Ocampo claimed in a statement to the Financial Times that: "Someone is attempting to blackmail me using illegally obtained information."
Join our commenting forum
Join thought-provoking conversations, follow other Independent readers and see their replies