Anne Hathaway makes surprising Devil Wears Prada revelation on RuPaul's Drag Race
Actor dished the dirt on behind-the-scenes details regarding her casting
Anne Hathaway appears on season 13 of RuPaul's Drag Race
Anne Hathaway made a surprising revelation about The Devil Wears Prada while appearing on RuPaul's Drag Race.
The Oscar-winning actor showed up on the entertainment series on Friday (19 February) where she told the contestants to "never give up".
Hathaway, when asked by Drag Race star Rosé if she has ever had to "fight tooth and nail" for a film, replied: "How much time do you have?"
She then revealed that she was actually "the ninth choice" for 2006 comedy-drama The Devil Wears Prada, one of her most beloved films in which she plays aspiring journalist Andie Sachs.
"I will give you some tea," she said, adding: "I was the ninth choice forDevil Wears Prada. But I got it. Hang in there, never give up."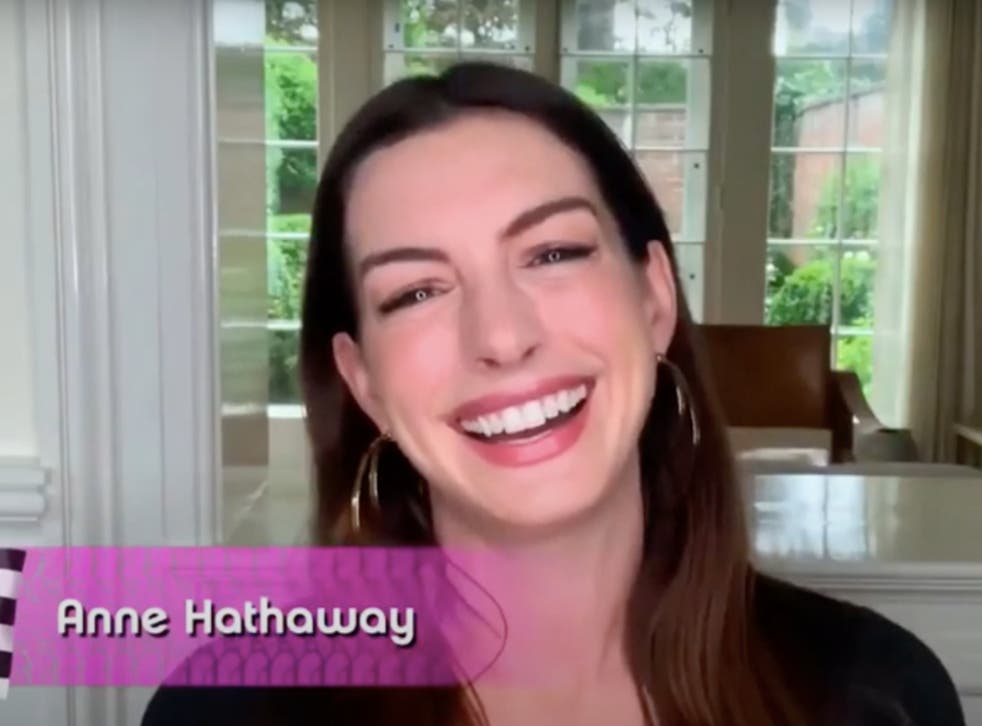 Hathaway had previously told Variety she "wasn't the first choice" for the role.
It's strongly believed that Rachel McAdams was first approached to star alongside Meryl Streep and Emily Blunt in the film.
Other actors rumoured to have been offered the role before Hathaway are Homeland star Claire Danes and Juliette Lewis.
The film, which amassed box office takings of $327.9m (£233.9m), was Hathaway's biggest success at the time.
READ MORE: Anne Hathaway says being subject to internet hatred after her Oscar win was 'empowering'
The actor's other films include Rachel Getting Married, The Dark Knight Rises and Interstellar.
She won Best Supporting Actress at the 2013 Oscars for her role in Les Misérables.
Join our new commenting forum
Join thought-provoking conversations, follow other Independent readers and see their replies