Oscars 2015: Anne Hathaway's advice to this year's host Neil Patrick Harris, 'Don't do what I did'
Hollywood's glitziest annual event doesn't always go smoothly, as our gallery of Oscars gaffes (below) reveals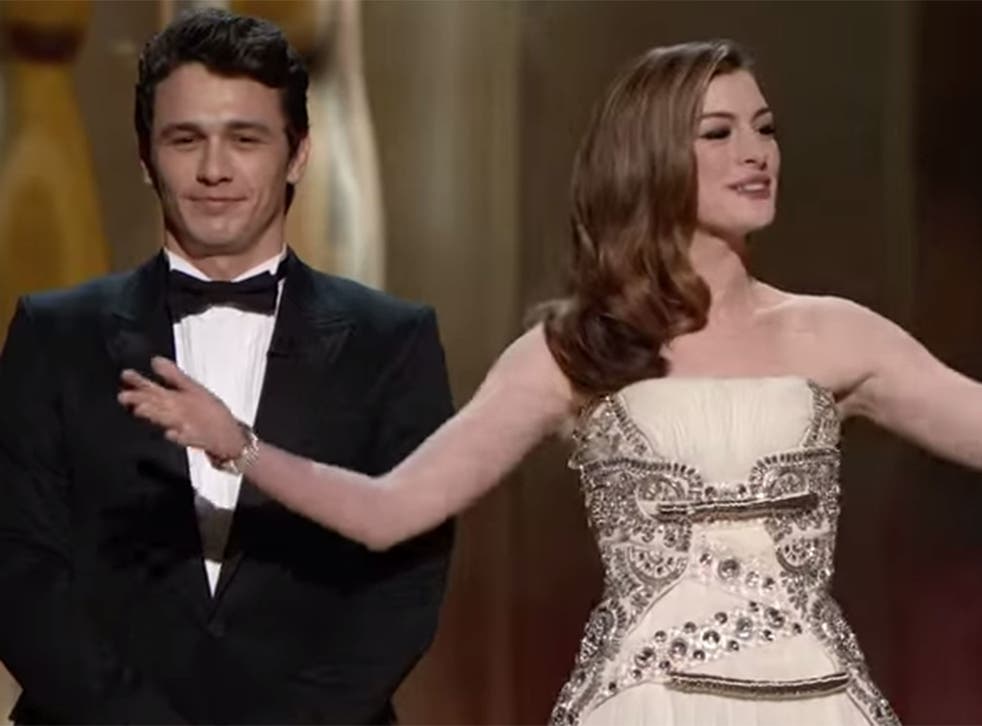 Acting might come naturally to Anne Hathaway but hosting the Oscars didn't appear to when she took a turn on the mic with co-host James Franco.
Now the Les Miserables star has proffered some advice to this year's host Neil Patrick Harris.
Her words of wisdom? "Do the opposite of what I did and you'll be fine."
Speaking to The New York Times Hathaway said: "He'll be great. He's a natural host."
The actress's 2011 appearance was roundly criticised. Franco reportedly appeared deadpan and as if he really didn't want to be there; while Hathaway tried to overcompensate accordingly. Their opening number, which spoofed the year's top movies, was the subject of derision.
Oscar gaffes in pictures

Show all 15
Asked what she think they did wrong, Hathaway said: "I think it's so obvious that it doesn't even need to be identified."
Tina Fey quipped at the time: "I've not seen someone so totally alone and abandoned like that since you were onstage with James Franco."
Gone Girl and How I Met Your Mother actor Harris, 41, was announced as host of the 87th Academy Awards in October.
Past hosts of the Oscars include Ellen DeGeneres, Family Guy creator Seth MacFarlane, Hugh Jackman and Billy Crystal.
The nominees for this year's Oscars will be revealed next Thursday and the Golden Globes, which is seen as a good means of predicting the contenders, takes place on Sunday night.
Join our new commenting forum
Join thought-provoking conversations, follow other Independent readers and see their replies