Arctic Monkeys' Alex Turner to write 'X-Men style' film with Miles Kane
The Last Shadow Puppets duo are keeping details under wraps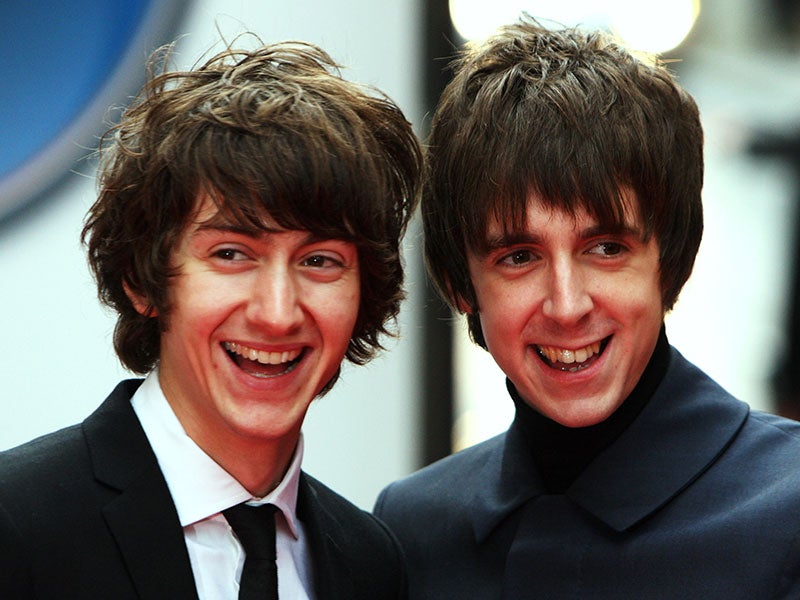 Arctic Monkeys frontman Alex Turner is writing an "X-Men style film" with ex-Rascals singer Miles Kane.
The pair, who work together in English supergroup The Last Shadow Puppets, are prioritising a film over new musical material.
"It's something we always talk about y'know? But I think we're gonna write this film first anyway before we hit back into that," Kane told Digital Spy.
"It's gonna have a sort of X-Men kind of vibe and sort of set in the Sixties but I can't give anymore away than that."
The "Don't Forget Who You Are" singer said that neither him nor Turner are planning to be in the film themselves but "may have a little cameo" and be involved in production.
As of yet, no further details have been released.
Both musicians have been involved in the film world before. Turner wrote the acclaimed score for Richard Ayoade's Submarine and The Rascals starred in 2009's Awaydays.
Kane and Turner first united under the new alias to release number one, Mercury-nominated album The Age of the Understatement in 2008.
Kane often joins the Arctic Monkeys on stage during live gigs and, last month, performed "Standing Next to Me" with the Sheffield rockers during their encore at Finsbury Park.
It remains to be seen when another Last Shadow Puppets album will emerge, but Kane told Noise11.com two years ago that they will "know together when the time is right".
Join our commenting forum
Join thought-provoking conversations, follow other Independent readers and see their replies