Armie Hammer's attorney calls rape accusation 'outrageous' and shares alleged screenshot of messages that 'undermine' claims
Attorney called the allegations an 'attention-seeking and ill-advised legal bid'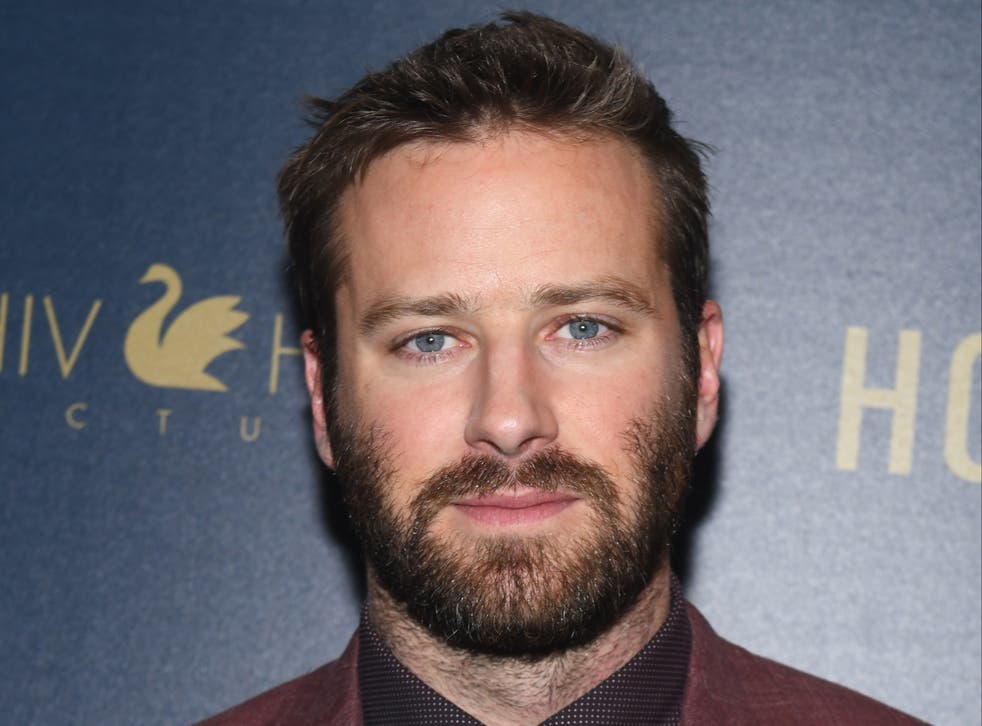 Armie Hammer's legal team has issued a response to the accusation that he raped and abused a woman in 2017.
The actor's attorney strongly denied the recent allegations in a statement issued to The Independent, calling them "outrageous" and sharing an alleged screenshot of messages exchanged between Hammer and his accuser. 
The woman, identified as Effie, spoke out yesterday (18 March) during a press conference alongside her attorney Gloria Allred.
Speaking about the alleged screenshot of messages between Hammer and Effie, the actor's attorney Andrew Bretller said that Effie's "own correspondence with Mr Hammer undermines and refutes her own outrageous allegations".
"It was never Mr Hammer's intention to embarrass or expose [the woman]'s fetishes or kinky sexual desires, but she has now escalated this matter to another level by hiring a civil lawyer to host a public press conference," Brettler added. "With the truth on his side, Mr Hammer welcomes the opportunity to set the record straight."
"From day one, Mr Hammer has maintained that all of his interactions with [her] — and every other sexual partner of his for that matter — have been completely consensual, discussed and agreed upon in advance, and mutually participatory," he added.
Read more:
"[Her] attention seeking and ill-advised legal bid will only make it more difficult for real victims of sexual violence to get the justice they deserve."
"On 24 April 2017, Armie Hammer violently raped me for over four hours in Los Angeles, during which he repeatedly slammed my head against a wall, bruising my face," Effie alleged in a statement sent to The Independent, which she read during Thursday's press conference.
The 24-year-old claimed that during that time she "tried to get away but he wouldn't let me" and alleged that she thought "he was going to kill me".
Access unlimited streaming of movies and TV shows with Amazon Prime Video Sign up now for a 30-day free trial
Sign up
Effie claimed that she and Hammer met on Facebook in 2016, when she was 20 years old.
"Looking back, it is now clear to me he was employing manipulation tactics in order to exert control over me, until I started to lose myself. He would often test my devotion to him, slyly removing and crossing my boundaries, as he became increasingly more violent," she said.
"He abused me mentally, emotionally, and sexually."
Effie said the alleged abuse "traumatised me to the point where for months, I was unable to stop crying, I couldn't sleep or I'd have night terrors, I was constantly emotionally distressed and lost interest in living".
Also on Thursday (18 March), the LAPD confirmed to The Independent that Hammer "is the named suspect in an alleged sexual assault investigation, initiated on 3 February 2021". The Independent has contacted his attorney for comment about the probe.
Allegations against Hammer surfaced earlier this year. He was dropped by his reps in February.
If you've been raped or sexually assaulted, you can contact your nearest Rape Crisis organisation for specialist, independent and confidential support: www.rapecrisis.org.uk.
Register for free to continue reading
Registration is a free and easy way to support our truly independent journalism
By registering, you will also enjoy limited access to Premium articles, exclusive newsletters, commenting, and virtual events with our leading journalists
Already have an account? sign in
Register for free to continue reading
Registration is a free and easy way to support our truly independent journalism
By registering, you will also enjoy limited access to Premium articles, exclusive newsletters, commenting, and virtual events with our leading journalists
Already have an account? sign in