Armond White voted out of the New York Critics Circle for heckling Steve McQueen
The critic called the director a 'garbage man' at an awards ceremony last week
Jess Denham
Tuesday 14 January 2014 11:44 Comments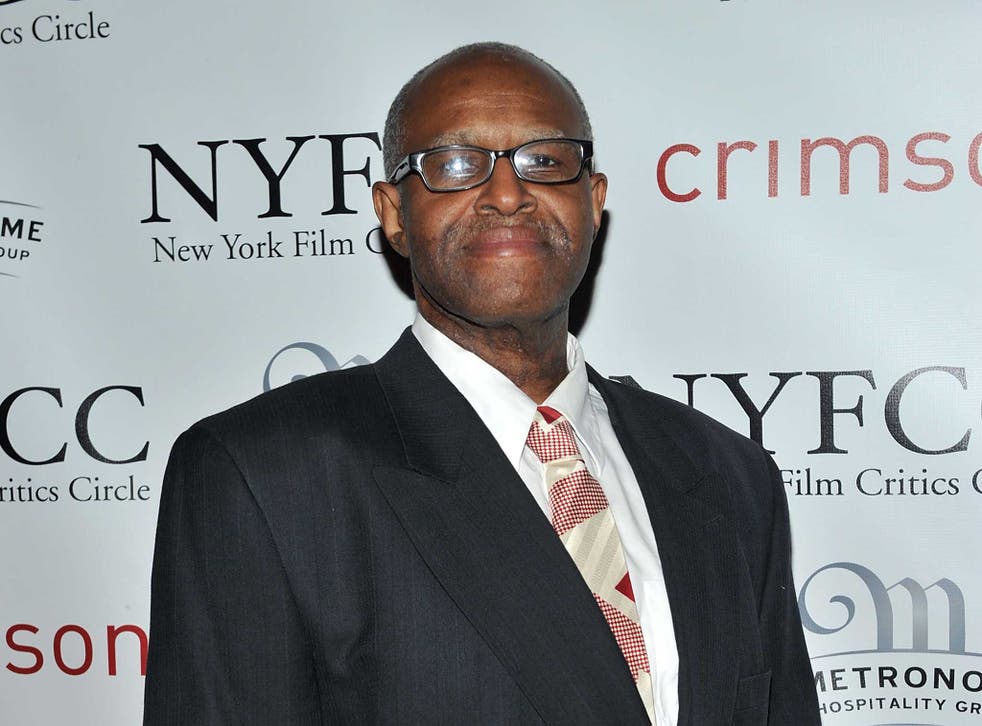 Film critic Armond White has been forced out of the New York Film Critics Circle after reportedly heckling British director Steve McQueen.
McQueen, 50, was accepting the Best Director award for 12 Years a Slave at the group's annual banquet last week when White allegedly shouted: "You're an embarrassing doorman and garbage man. F***k you, kiss my ass."
On Monday, the critics voted the City Arts writer out of the Circle, as Owen Gleiberman from Entertainment Weekly confirmed in an online post.
"The New York Film Critics Circle deepy regrets any embarrassment caused to its guests or honorees by any member's recent actions," Stephen Whitty, the new chair, said in a statement. "Sadly, disciplinary measures had to be taken to prevent any reoccurence."
White responded by calling the Circle "lousy critics and worse human beings". "I am relieved of their horrific company," he said. "The current New York Film Critics Circle has now revealed to the world its deep-seated ugliness, ingratitude and inferiority."
White maintains that he did not hurl abuse at McQueen, calling the accusations a "barrage of lies" in an email to the Associated Press.
Following the ceremony, the New York Film Critics Circle issued an apology to McQueen.
"I apologise sincerely for the crass bit of heckling Mr McQueen encountered," Joshua Rothkopf, former chair, wrote. "I'm mortified to learn that this was from one of our own members. We are taking disciplinary action.
"I'm especially pained that this occurred in your case. Rarely do we receive thank-you notes, as Steve sent us after the vote. Moreover, his speech showed a deep understanding of the history of our award winners: an honoured group in which he stands as an equal."
Known for his distaste for popular films, White had previously made his hatred of 12 Years a Slave clear, describing it as "torture porn" and "the most unpleasant American movie since William Freidklin's 1973 The Exorcist."
Access unlimited streaming of movies and TV shows with Amazon Prime Video Sign up now for a 30-day free trial
Sign up
The African American critic wrote in his review: "That's right, 12 Years a Slave belongs to the torture porn genre with Hostel, The Human Centipede and the Saw franchise but it is being sold (and mistaken) as part of the recent spate of movies that pretend ' a conversation about race'. The only conversation this film inspires would contain howls of discomfort."
As McQueen thanked the Circle for his accolade on 6 January, White hissed "pulease" in mockery, according to Variety. But 12 Years a Slave went on to win the Golden Globe Award for Best Picture in Los Angeles on Sunday.
Robert De Niro, Viola Davis, Annette Bening and Michelle Wiliams have all been on the receiving end of White's insults in the past.
Video: 12 Years a Slave trailer
Register for free to continue reading
Registration is a free and easy way to support our truly independent journalism
By registering, you will also enjoy limited access to Premium articles, exclusive newsletters, commenting, and virtual events with our leading journalists
Already have an account? sign in
Join our new commenting forum
Join thought-provoking conversations, follow other Independent readers and see their replies