Arnold Schwarzenegger terminates troll who questions need for Special Olympics
'If you choose to keep going this way, no one will ever remember you'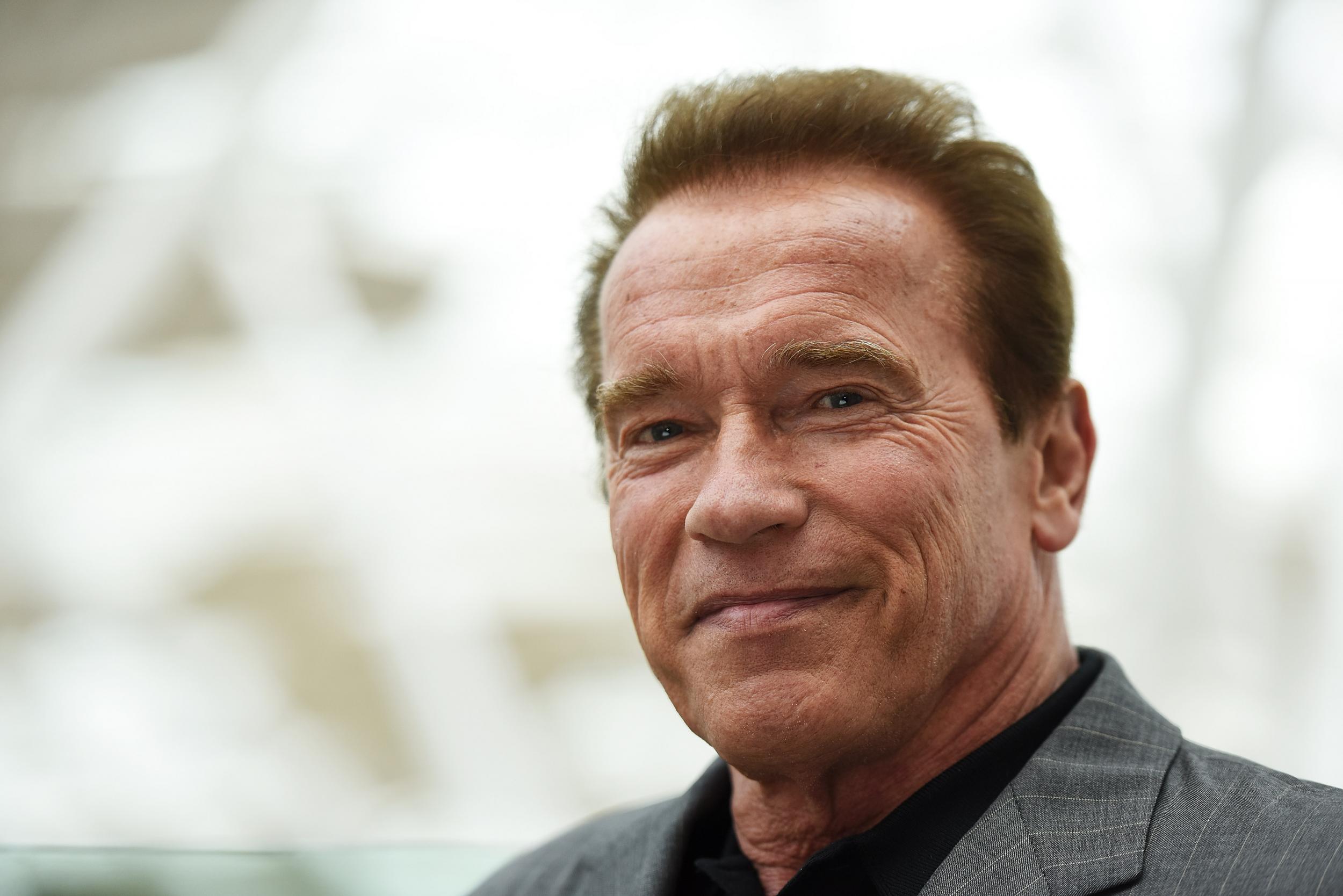 Arnold Schwarzenegger has been in his home country of Austria lately enjoying the Special Olympic World Games, an international sporting competition for those with intellectual disabilities.
Schwarzenegger has worked with the Special Olympics for several years.
His ex-wife Maria Shriver's mother, Eunice Kennedy Shriver, created Camp Shriver: a summer camp for people with intellectual disabilities, which evolved into the Special Olympics.
The former couple's four children – Patrick, Christopher, Christina and Katherine Schwarzenegger – are also longtime volunteers involved in the games
He shared a video of himself with some of the athletes to his 16 million followers on Facebook.
The comments were overwhelmingly positive, with one writing: "You should be president Mr. Schwarzenegger, and Trump should still be running the apprentice. We must be living in the twilight zone!"
Another wrote: "That's great!! I remember reading in your book about you being involved in Special Olympics years ago. That's beautiful that you carry it on. I'm quite sure everyone was so happy to see you. Very special Governor."
Unfortunately, not everyone was positive, with one commenter suggesting there shouldn't be a Special Olympics.
Obviously, the Terminator shut him down, seeing the opportunity as a "teachable moment"
Schwarzenegger wrote: "As evil and stupid as this comment is, I'm not going to delete it or ban you (yet) because it's a teachable moment.
"You have two possible paths ahead. Right now, I guarantee you that these athletes have more courage, compassion, brains and skill - actually more of every positive human quality than you.
"So take their path - you could learn from them, and try to challenge yourself, to give back, to add something to the world. Or you can stay on your path, and keep being a sad pitiful jealous Internet troll who adds nothing to the world but mocks anyone who does out of small-minded jealousy.
Access unlimited streaming of movies and TV shows with Amazon Prime Video
Sign up now for a 30-day free trial
Sign up
Access unlimited streaming of movies and TV shows with Amazon Prime Video
Sign up now for a 30-day free trial
Sign up
"I know that all you really want is attention, so let me be clear. If you choose to keep going this way, no one will ever remember you."
People have been quick to praise the actor and former Californian governor, thanking him for shutting down the negativity.
"I have a son with autism, and know many Special Olympics participants, and you are absolutely right...these athletes have more heart and courage than the stupid Twitter troll could ever dream of having. Thank you for standing up for them!" one person wrote.
The original comment, as Arnie suggested has now been deleted.
Join our commenting forum
Join thought-provoking conversations, follow other Independent readers and see their replies