Arrival posters spark outrage in Hong Kong after photoshopping Shanghai landmark onto Victoria Harbour
The film's tagline 'Why are they here' is being used against it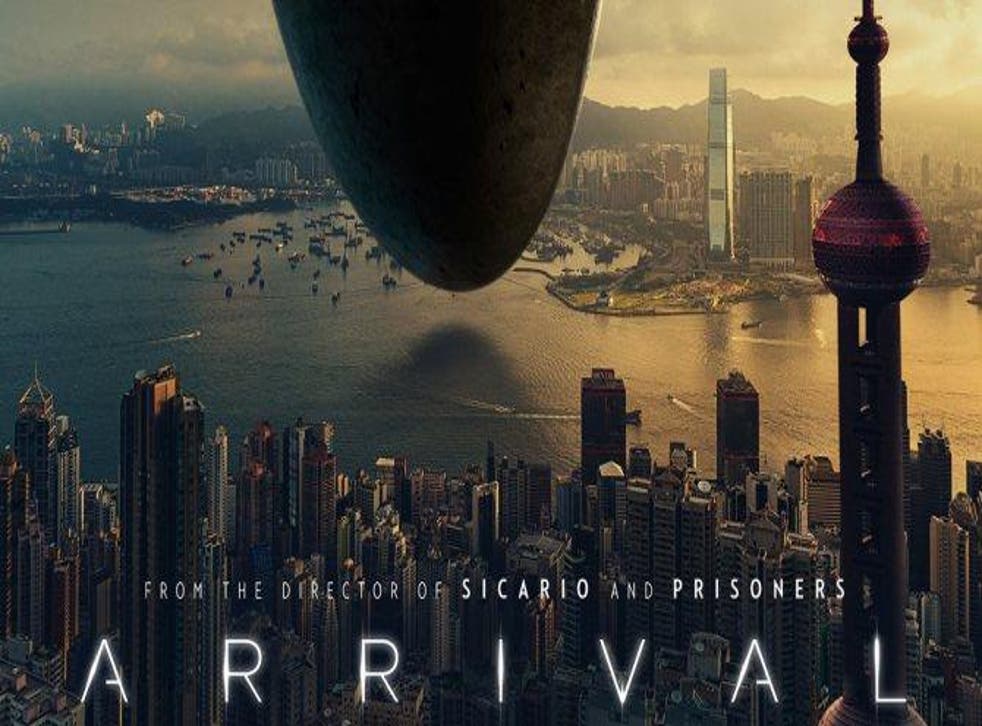 An 'improper' poster to the Amy Adams-starring sci-fi Arrival has caused controversy in Hong Kong, sparking a new wave of anti-Chinese sentiment, according to Variety.
In the marketing material, a giant spaceship is seen floating over Victoria Harbour in Hong Kong. Yet, it wasn't the metallic sphere gaining attention; instead, those in Hong Kong were more concerned that a TV tower located in Shanghai's Pudong district had been pasted into the poster's foreground.
The image (above) soon went viral, with people using the hashtags #hongkongisnotchina and #WhyOrientalPearlTowerHere on social media to express outrage at the edited photo.
"Just don't promote your movie in HK [Hong Kong] if you don't respect HKers [Hongkongers]," wrote Allan Chan, according to the report. Douglas Black added: "Fire the person in charge of your marketing design."
The film's tagline "Why are they here?" was used to mock the poster, many addressing the question to the TV tower rather than the intended aliens.
'Godfather of localism,' Horace Chin Wan-kan, added: "The movie adaptation of the sci-fi novel Arrival, which obtained the Nebula Award, [has] decent director Denis Villeneuve and actors Amy Adams [and] Jeremy Renner. However, everything is ruined by this improper poster."
The best films of 2016 (so far)

Show all 22
Whether amendments will be made to the poster is unknown at this current time. Meanwhile, fans have found an absurdly well-hidden easter egg in the film's promotional material.
Register for free to continue reading
Registration is a free and easy way to support our truly independent journalism
By registering, you will also enjoy limited access to Premium articles, exclusive newsletters, commenting, and virtual events with our leading journalists
Already have an account? sign in
Register for free to continue reading
Registration is a free and easy way to support our truly independent journalism
By registering, you will also enjoy limited access to Premium articles, exclusive newsletters, commenting, and virtual events with our leading journalists
Already have an account? sign in
Join our new commenting forum
Join thought-provoking conversations, follow other Independent readers and see their replies