Trailer for Avengers: Endgame
Avengers: Endgame trailer released showing Captain Marvel fighting with Captain America and Thor
'I keep telling everyone they should move on, but not us'
A new Avengers: Endgame trailer has been released, featuring Captain Marvel appearing alongside the eponymous superhero team.
The clip features Brie Larson's character meeting Thor (Chris Hemsworth), Captain America (Chris Evans), Black Widow (Scarlett Johansson) and Bruce Banner (Mark Ruffalo) as they assemble to – hopefully – rescue those who turned to dust after Thanos's destructive finger-snap in Avengers: Infinity War.
Iron Man/Tony Stark (Robert Downey Jr) narrates the first part of the trailer, with the character once again pictured floating through space and recording a message for Pepper Potts. However, Stark is later seen on Earth with the other Avengers, having somehow made the journey home.
We also hear the voice of Peggy Carter (Hayley Atwell) in the trailer, though the speech she gives comes directly from Captain America: The Winter Soldier.
Captain Marvel only appears during the last moments, having a stare off with Hemsworth's Thor. Larson's superhero debuted in cinemas last week, with the film breaking numerous records at the box office.
Marvel films – ranked worst to best

Show all 23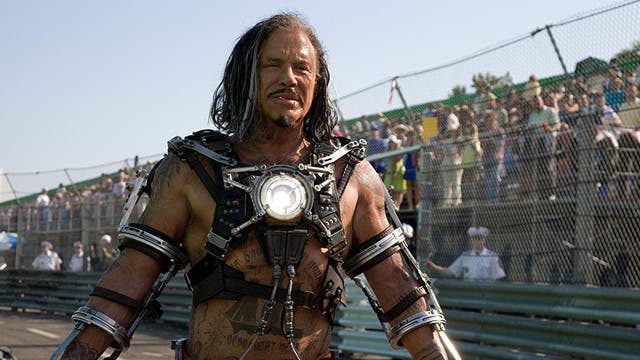 Avengers: Endgame marks the 22nd instalment in the Marvel Cinematic. The film reaches cinemas 26 April. Find out everything we know about Endgame here.
Join our new commenting forum
Join thought-provoking conversations, follow other Independent readers and see their replies