Avengers: Spider-Man star Tom Holland reveals huge Endgame spoiler in resurfaced Infinity War interview
Avengers: Endgame - trailer
Spider-Man actor Tom Holland seems to reveal a huge Avengers: Endgame spoiler in a resurfaced press interview for Infinity War.
The British actor was being interviewed by Access alongside Doctor Strange star Benedict Cumberbatch when the pair were asked who screws up the most lines.
While Cumberbatch immediately nominated himself, Holland can be seen jumping to his defence in the video that's been dredged up by Comicbook.com.
"[Cumberbatch] has the most difficult lines, though. He has to talk about so much Quantum Realm... stuff," Holland said, adding: "I just have to talk about, 'Yeah man, that's awesome.' So mine's easy, but his is all so difficult."
Ahead of the release of Infinity War, this would have seemed like an innocent conversation – but, because both characters fall victim to Thanos's finger-snap at the end of the film, it takes on new light.
Marvel films – ranked worst to best

Show all 23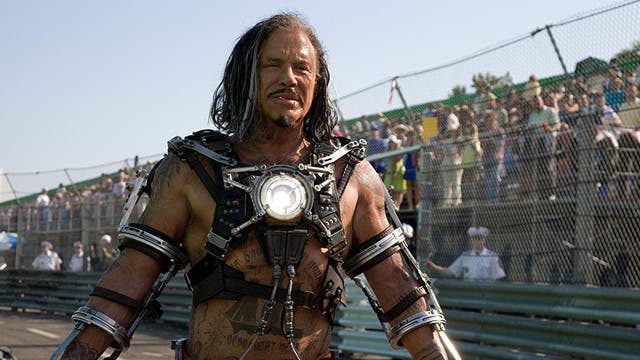 Why? Because Doctor Strange doesn't once mention the Quantum Realm in Infinity War. Considering the final two Avengers films were shot-back-to-back, perhaps Holland was referring to a scene that will feature in Endgame. If so, this confirms they'll return despite seemingly perishing in the devastating closing moments of Infinity War.
:: Read The Independent's deep-dive into how the Avengers could use the Quantum Realm to reverse Thanos's "snap"
You can watch the moment below (from the five minute mark).
While it's known that both characters will return in some capacity for future sequels – for example, Holland's second solo Spider-Man film, Far From Home, will be released 5 July – it's further proof that Captain America, Black Widow, Ant-Man and company will reverse Thanos's actions (most likely with the help of Brie Larson's Captain Marvel).
The 65 best movie insults of all time

Show all 65
Corroborating this theory is Michael Douglas who told Ryan Seacrest last year that the Quantum Realm is "the key" to Endgame. He's expected to appear in the next film as Hank Pym alongside Ant-Man co-stars Rudd and Evangeline Lilly of Lost fame.
Avengers: Endgame will be release din the UK on 25 April
Join our new commenting forum
Join thought-provoking conversations, follow other Independent readers and see their replies