Brand-new Avengers Endgame spot aired during the Super Bowl game 2019
Avengers Endgame: Fans believe Marvel removed characters from Super Bowl trailer to avoid spoilers
This wouldn't be the first time the studio has doctored shots of a future film's promotional material 
Marvel fans are convinced that certain characters have been edited out of the Super Bowl trailer for Avengers: Endgame in an attempt to keep the film's surprises a secret.
The brief clip shows surviving characters, including Captain America (Chris Evans), Black Widow (Scarlett Johansson) and Bruce Banner (Mark Ruffalo), assembling to – hopefully – rescue those who turned to dust after Thanos's destructive finger-snap in Infinity War.
One moment shows the aforementioned trio, alongside War Machine (Don Cheadle), walking across a stadium – but it's pretty clear there's a rather sizeable gap between two of them.
A similar shot later on in the trailer sees another huge gap that many fans are speculating is due to a digital edit. Who could they have removed? Well, the obvious bet would be Iron Man (Robert Downey Jr) or Nebula (Karen Gillan) who, the trailers have revealed to us, are both stranded in space. Seeing them in these shots would no doubt remove plenty of drama for viewers sitting down to watch the film.
Or it could be any of the heroes who perished in the previous film's closing moments. We already know Spider-Man will return considering he'll be the focus of a new sequel, Far From Home, later this year. Of course, there's also Captain Marvel (Brie Larson) whose space and time-travelling character is expected to be a key part in reversing Thanos's destruction.
Films to watch before you die

Show all 35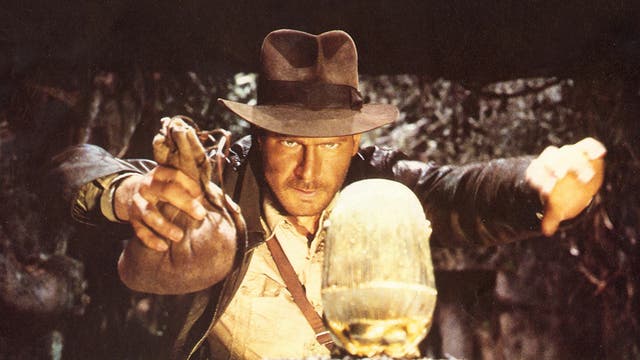 This wouldn't be the first time the studio has digitally edited shots in its trailers. In Infinity War's promotional material, some of Thanos's Gems were removed from his gauntlet.
Avengers: Endgame is released in the UK on 25 April.
Join our new commenting forum
Join thought-provoking conversations, follow other Independent readers and see their replies