Back to the Future day as it happened: Michael J Fox given new Nike Mags ahead of launch in spring
Where we're going we don't need roads...
Jack Shepherd
Wednesday 21 October 2015 09:14 Comments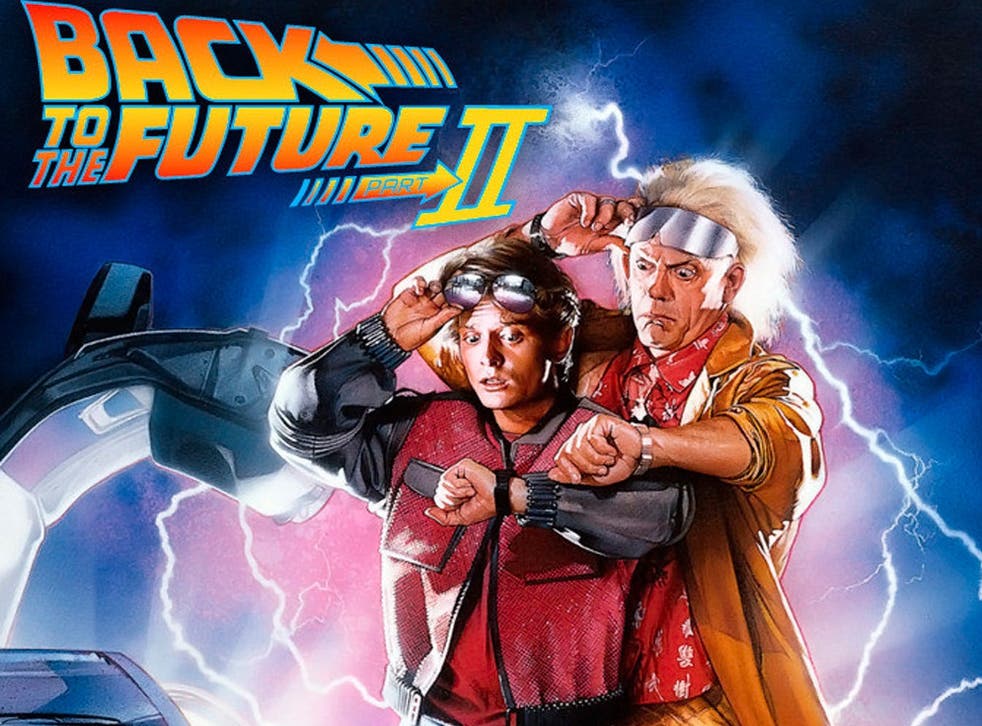 After thousands of empty days spent staring out the window and weeping, it's finally 21 October 2015, the day Marty McFly and Doc Brown travelled to in Back to the Future II.
To celebrate, we'll be live-blogging throughout the day, collecting tweets, fun facts and trivia. Enjoy!
In 1989, Robert Zemeckis and Bob Gale took the world to a fantastical future, filled with hoverboards, shoes that tie their own laces, and Jaws 19.
While the real 2015 is little more bleak - we still need roads! - Back to the Future II managed to get a whole lot right, from wearable technology to video calls and fingerprint technology.
Now that we have caught up with Marty and Doc's future, the world has predictably gone Back to the Future crazy.
All three films are back in cinemas, brands are releasing commemorative memorabilia, and Chris The Simpsons artist has done us a lovely drawing.
To help you out, we'll be collecting all the best articles, tweets and events going on throughout the day and posting them right here for you to enjoy.
Register for free to continue reading
Registration is a free and easy way to support our truly independent journalism
By registering, you will also enjoy limited access to Premium articles, exclusive newsletters, commenting, and virtual events with our leading journalists
Already have an account? sign in
Join our new commenting forum
Join thought-provoking conversations, follow other Independent readers and see their replies