Beauty and the Beast 'promotes domestic abuse,' claims school lesson plan
'These lesson plans represent an ignorant, insidious and covert attack on family values'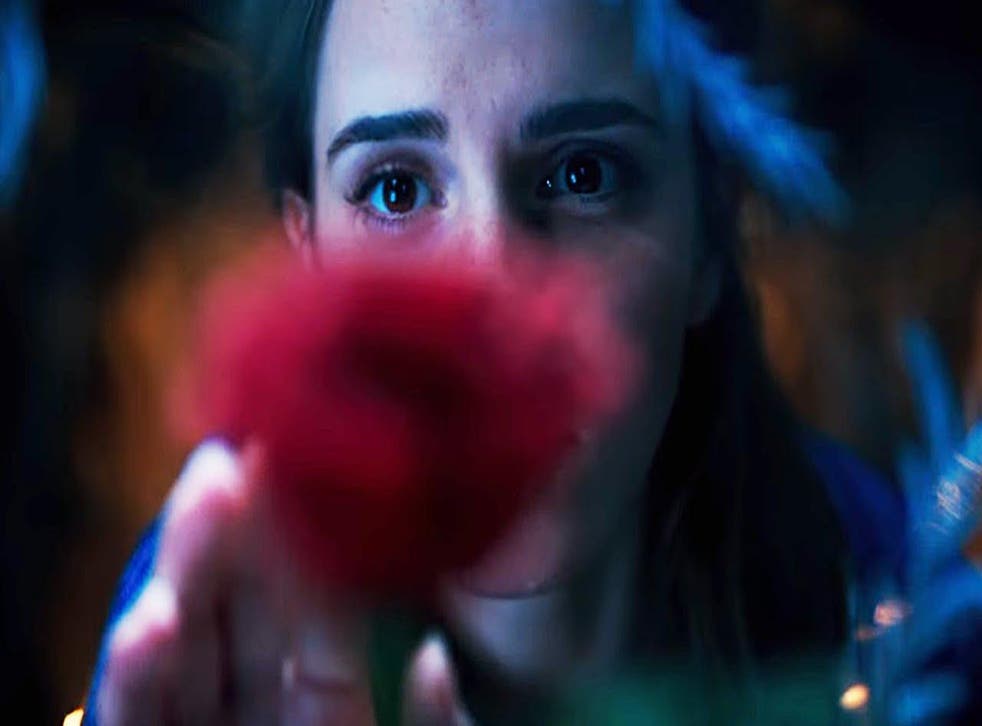 With Emma Watson starring as Belle in Disney's latest live-action adaptation of a classic animated film, the moral ambiguity of Beauty and the Beast is once again being widely discussed.
One teacher has attempted to bring the discussion into schools, causing outrage after producing a lesson plan that tells pupils the story 'promotes domestic violence'.
Now widely available online to thousands of teachers, the plan details how Belle is in an abusive relationship with Beast where "her only asset is her sexuality".
"The Beast does not attack Belle but the threat of physical violence is present," the lesson plan reads, as detailed by Metro. "The movie says if a woman is pretty and sweet natured she can change an abusive man into a kind and gentle man.
"In other words, it is the woman's fault if her man abuses her. And of course, the beast turns into a handsome prince because ugly people cannot be happy."
Beauty and the Beast trailer
Other Disney characters are also used to illustrate the point, including The Little Mermaid, Cinderella, Sleeping Beauty, Aladdin's Princess Jasmine, and Snow White.
The plan - titled "Racism/Sexism in Disney" - was uploaded by an unknown teacher to the Times Educational Supplement website, targeted at RE classes. It has been viewed more than 11,000 times and downloaded over 600.
Chairman of the Campaign for Real Education, Chris McGovern, was highly critical of the plan, saying in a statement how the lesson plan represents "an ignorant, insidious and covert attack on family value."
He continued: "They are part of a deliberate strategy to pull apart the ties that bind our society together. Fairytales, including the Disney versions, allow children to make sense of the world whilst alerting them to its dangers.
Access unlimited streaming of movies and TV shows with Amazon Prime Video Sign up now for a 30-day free trial
Sign up
First Look at Disney's live-action Beauty and the Beast remake

Show all 5
Tory MP for Shipley, West Yorkshire, Phil Davies echoed concerns over the plan, telling Metro: "Parents will be horrified to think that their children are being brainwashed with this politically correct claptrap.
"Most parents send their kids to school to learn about maths, science and history – not to be brainwashed with garbage like this. The Government should stop this idiocy and ensure schools teach things that parents expect."
Following the dismissive tone of Davies and McGovern, The Department for Education issued a neutral statement, reading: "Schools are best placed to decide what resources are most appropriate for their children, in consultation with parents.
"There are a range of resources available online but we trust teachers to decide on the best ones to use when developing lessons which are age-appropriate."
A Disney spokesperson said in a statement: "For more than 90 years, Disney's timeless stories and beloved characters, including Disney Princesses, have been universal, relatable and relevant for everyone.
"They are loved by millions of children and adults across gender because it is their inner qualities such as determination, kindness, loyalty, humour, courage and wit that shine through and define them."
Register for free to continue reading
Registration is a free and easy way to support our truly independent journalism
By registering, you will also enjoy limited access to Premium articles, exclusive newsletters, commenting, and virtual events with our leading journalists
Already have an account? sign in
Register for free to continue reading
Registration is a free and easy way to support our truly independent journalism
By registering, you will also enjoy limited access to Premium articles, exclusive newsletters, commenting, and virtual events with our leading journalists
Already have an account? sign in
Join our new commenting forum
Join thought-provoking conversations, follow other Independent readers and see their replies