Beauty and the Beast: Ian McKellen pokes fun at gay character controversy during New York film premiere
British actor suggested director has created another 'gay extravaganza'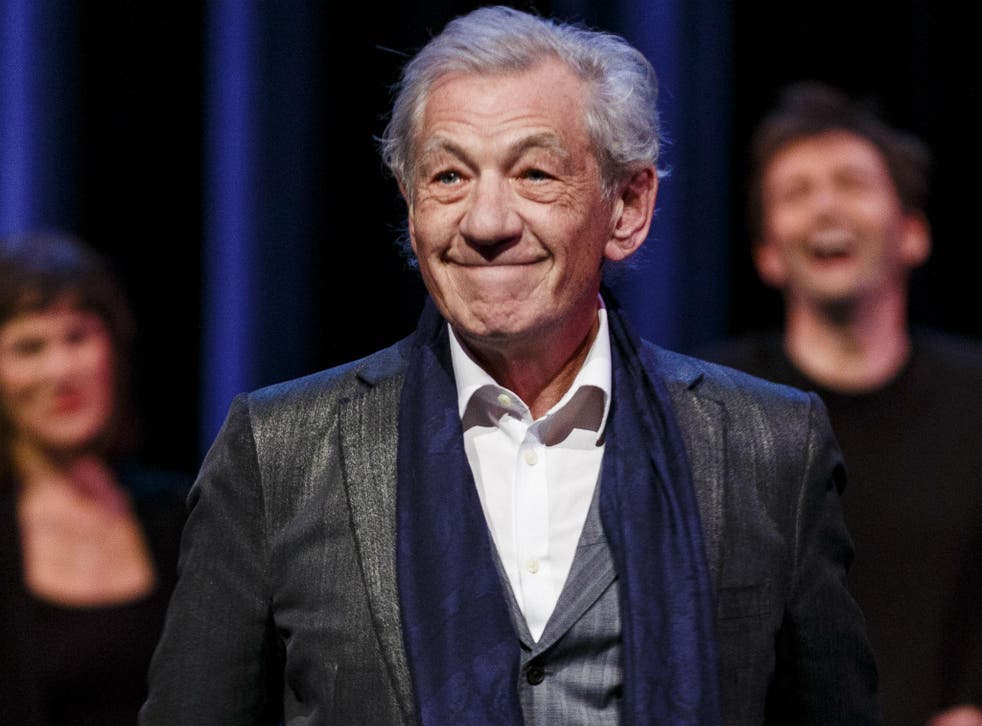 Ian McKellen has poked fun at the uproar over the inclusion of a gay character in the upcoming Beauty and the Beast remake.
The British actor, who plays Cogsworth in the live-action Disney film, mentioned the controversy at the New York City premiere.
He noted that the film reunited him with Bill Condon - who previously directed him in a drama about homosexual filmmaker James Whale [Gods & Monsters] and who directed Dreamgirls and two Twilight sequels.
As the cast took to the stage McKellen noted that Beauty and the Beast marked "another gay extravaganza" for Condon, seemingly referring to the furore over the sexual orientation of a supporting character - LeFou - in the film.
The controversy was sparked after Condon mentioned LeFou's sexuality in an interview with Attitude, where he revealed that the character had an "exclusively gay moment".
In response to the news, one Alabama theatre declined to show the film, Russian officials gave the family feature a more restrictive view because of its "gay content", while Malaysia appears to have pulled the film from local listings altogether.
McKellen's comment drew laughter and applause from the audience in Lincoln Center's Alice Tully Hall, Variety reported.
Actor Josh Gad, who plays the character around which the controversy has centred, thanked McKellen for reminding him of what a "fun week" he has had promoting the film.
The Independent's culture writer Clarisse Loughrey noted that fans may come away from the film feeling disappointed considering the fanfare around Gad's character,
The actual moment is less explicit than has been suggested, and instead seems to place him alongside other, past Disney characters who have already been interpreted as gay-coded without Disney explicitly defining their sexuality.
Join our new commenting forum
Join thought-provoking conversations, follow other Independent readers and see their replies