Beauty and the Beast review round-up: Disney's latest live-action remake is better than expected
It seems Disney has, for the most part, managed to capture the charm of its beloved 1991 animated classic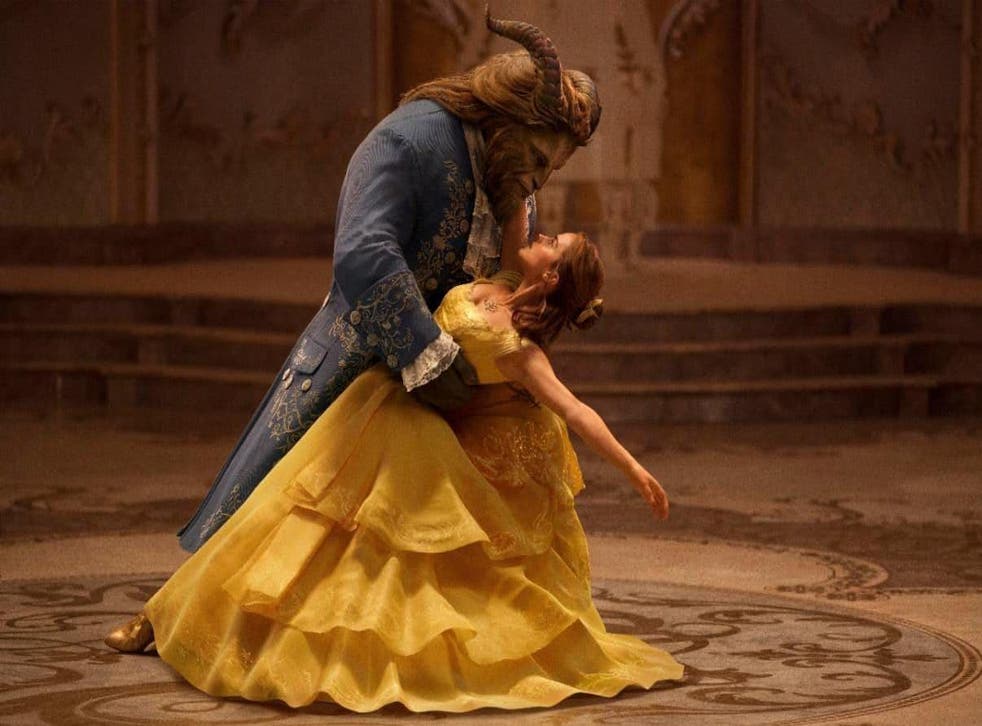 Beauty and the Beast is the latest Disney classic to get a live-action remake following last year's successful reimagining of The Jungle Book (which won an Oscar for visual effects last weekend).
Emma Watson and Dan Stevens head up the all-star cast which includes Ewan McGregor as candelabra Lumiere, Emma Thompson as Mrs Potts and Josh Gad as Gaston's sidekick Le Fou who was this week confirmed by director Bill Condon to be Disney's first gay character.
The reviews are now in - and it seems that Disney has, for the most part, managed to capture the charm of the beloved 1991 animation.
Read what the critics thought below.
New trailer: Beauty and the Beast
The Independent - Geoffrey MacNab - 3/5
"The new version has some of the same resonance found in the original animated movie. The familiar ingredients are all here. On a visual level, the film is just as enchanting as you would expect with lots of snowscapes, gold flakes and images of rose petals. Overall, though, this feels more like a re-tread than a re-invention of the first Disney film. It's certainly not a beast of a movie but it's not a beauty either."
The Telegraph - Tim Robey - 4/5
"It hardly needs saying that this is not a film for cynics, or anyone with the remotest Disney allergy, or anyone hostile to the whole idea of jukebox revamps. If you're ticking any one of those boxes, stay away, and if it's all three, what even are you?"
The Guardian - Peter Bradshaw - 3/5
"This movie is allegedly updating its assumptions to include a gay character … while leaving the heterosexual politics untouched. Beastly ugliness is symbolic of tragic male loneliness even as the imprisoned pretty woman submissively redeems her captor's suffering. The Shrek twist on this scenario has more of a sense of humour: the woman becomes ugly as well."
The Hollywood Reporter - Leslie Felperin
"Indeed, all credit should be due to Disney for canny planning on a meta level, one of the trademarks of its success over the years. This remake of the company's 1991 animated hit tracks closely to the earlier version's plot and story beats, includes revamps of all the old songs and arrives just in time to exploit generational nostalgia — to lure viewers who loved the last version as kids and are just becoming parents themselves."
"Is the movie as transporting and witty a romantic fantasy as the animated original? Does it fall crucially short? Or is it in some ways better? The answer, at different points in the film, is yes to all three, but the bottom line is this: The new "Beauty and the Beast" is a touching, eminently watchable, at times slightly awkward experience that justifies its existence yet never totally convinces you it's a movie the world was waiting for."
Beauty and the Beast will be released in the UK on 17 March
Register for free to continue reading
Registration is a free and easy way to support our truly independent journalism
By registering, you will also enjoy limited access to Premium articles, exclusive newsletters, commenting, and virtual events with our leading journalists
Already have an account? sign in
Register for free to continue reading
Registration is a free and easy way to support our truly independent journalism
By registering, you will also enjoy limited access to Premium articles, exclusive newsletters, commenting, and virtual events with our leading journalists
Already have an account? sign in
Join our new commenting forum
Join thought-provoking conversations, follow other Independent readers and see their replies