Between Two Ferns movie in the works at Netflix, with Keanu Reeves among Zach Galifianakis's next guests
Previous guests include Brad Pitt, Natalie Portman and President Barack Obama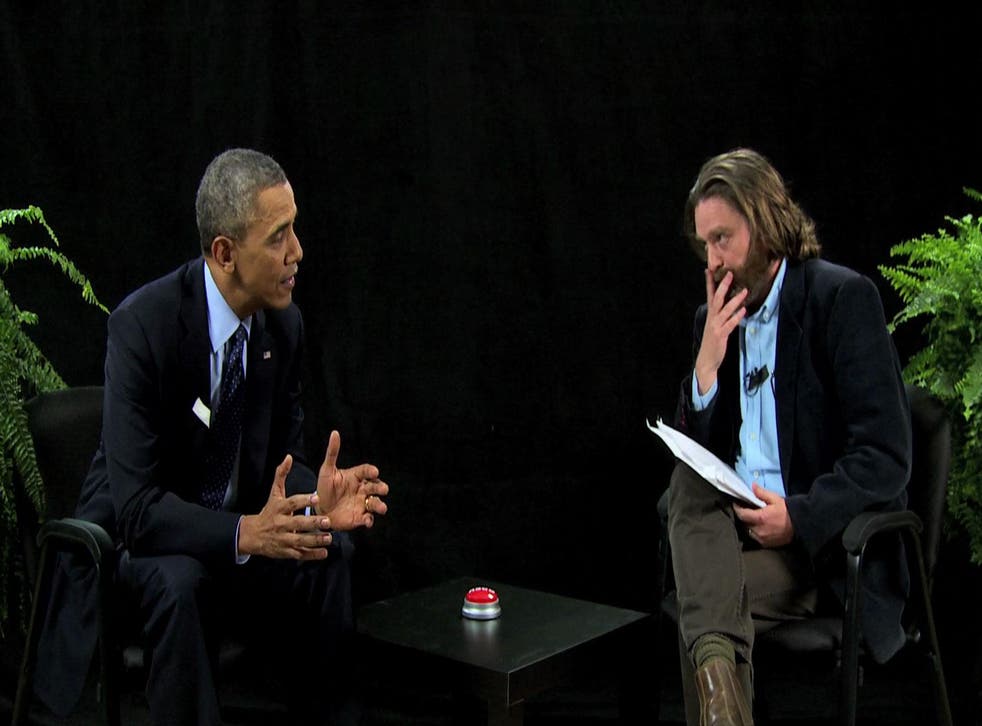 Between Two Ferns is one of the most consistently funny shows of the past decade, but has been limited to a short YouTube video format.
That's about to change, however, with Netflix working on a feature-length version of the Funny or Die show.
"An all-star lineup has shot, or is slated to shoot, appearances," THR reports, including Keanu Reeves, Peter Dinklage and David Letterman, along with Galifianakis's Hangover co-stars Bradley Cooper and Ed Helms.
Details on the project are scant. One would imagine there will be some sort of element of narrative and/or mockumentary involved, and the film will not just be 90 minutes of mock interviews.
Across the 21 episodes of Between Two Ferns, the biggest names in Hollywood have volunteered to be mocked by Galifianakis's petulant host, including Natalie Portman, Jon Hamm, Steve Carell, Justin Bieber, Brad Pitt and Charlize Theron.
President Barack Obama and Hillary Clinton also featured in one-off specials, and earlier this year a Jerry Seinfeld and Cardi B instalment was tacked onto an episode of Seinfeld's Comedians in Cars getting Coffee.
Register for free to continue reading
Registration is a free and easy way to support our truly independent journalism
By registering, you will also enjoy limited access to Premium articles, exclusive newsletters, commenting, and virtual events with our leading journalists
Already have an account? sign in
Register for free to continue reading
Registration is a free and easy way to support our truly independent journalism
By registering, you will also enjoy limited access to Premium articles, exclusive newsletters, commenting, and virtual events with our leading journalists
Already have an account? sign in
Join our new commenting forum
Join thought-provoking conversations, follow other Independent readers and see their replies