Billy Porter calls out 'enraging' double standard in Hollywood for gay and straight actors
Actor appeared on a roundtable with Hugh Grant, Diego Luna and Richard Madden
Roisin O'Connor
Thursday 06 June 2019 13:27 Comments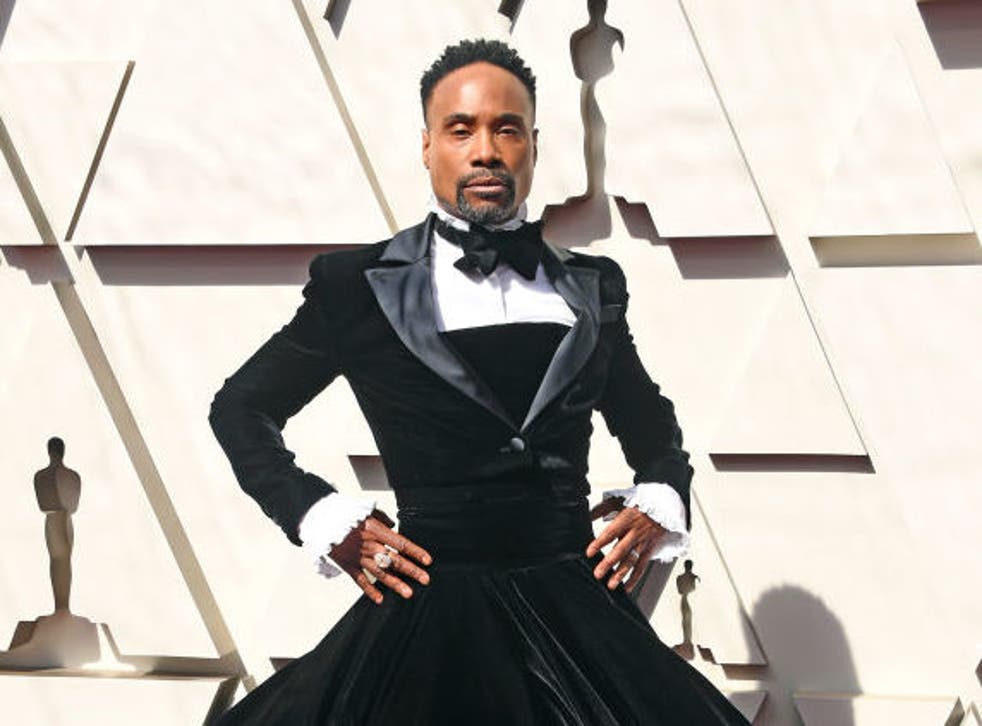 Billy Porter has addressed the frustrating double standard he has experienced in Hollywood when it comes to securing film and TV roles.
The Pose star appeared on a round table for The Hollywood Reporter with fellow actors including Hugh Grant, Diego Luna and Richard Madden, where he spoke about the "double layer" of discrimination he faces: "The layer of being a person of colour in this industry then the layer of being a queen."
Nobody can see you as anything else," he said. "If 'flamboyant' wasn't in the description of the character, no one would see me, ever, for anything."
The 10 best sex scenes in film

Show all 10
Hugh Grant, who portrayed gay MP Jeremy Thorpe in A Very English Scandal, looked slightly awkward as Porter then turned his attention to the "enraging" double standard in Hollywood where straight men often receive praise for playing LGBT+ characters.
"[It] wouldn't be so enraging if it went the other direction, but it doesn't," he said. "Because straight men playing gay, everybody wants to give them an award. 'Thank you for gracing us with your straight presence.' That gets tiresome."
"So here I sit, I can't get the gay parts, I can't get the straight parts," he added.
He went onto reveal that he was prepared to quit acting after another unsuccessful audition, until the next day when he received a phone call telling him that director Ryan Murphy wanted him to audition for Pose.
"And I literally was like, 'Okay, Lord.' Or the universe, or whatever. It just was like, you've got to be kidding me," he said.
You can watch the Hollywood Reporter's full Drama Actor Roundtable here.
Register for free to continue reading
Registration is a free and easy way to support our truly independent journalism
By registering, you will also enjoy limited access to Premium articles, exclusive newsletters, commenting, and virtual events with our leading journalists
Already have an account? sign in
Join our new commenting forum
Join thought-provoking conversations, follow other Independent readers and see their replies