Black Panther post-credits scene explained and how they may set up Avengers: Infinity War (spoilers)
Some hints towards the future of the Marvel Cinematic Universe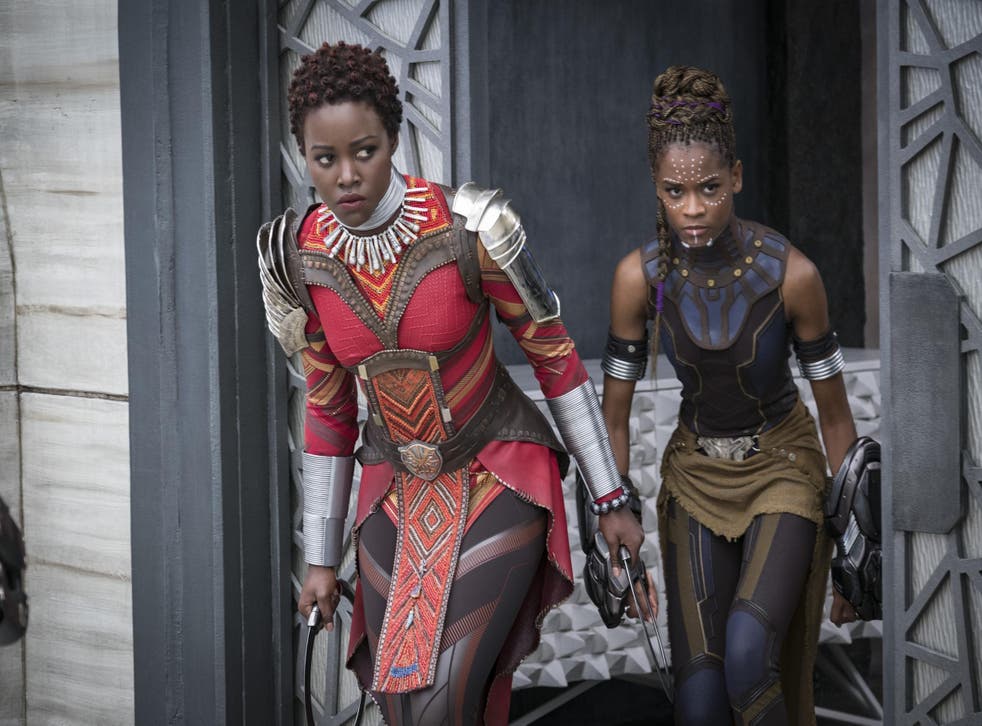 Black Panther has finally reached UK cinemas, the superhero movie already dominating the box-office and ranking among the best Marvel flicks.
For those who have not seen the Wakanda-based adventure, we recommend sticking around until the credits finish to check out those teasing post-credit scenes.
Already seen the movie and wondering what those two scenes mean for the future of the Marvel Cinematic Universe? Look no further, as we explain all below.
Warning: Spoilers for Black Panther below.
Still here? As you likely know, the first post-credit scene (the one directly after the animated credits) sees T'Challa speaking from a podium and offering other governments Wakanda's resources, almost reminiscent of when Tony Stark came clean as Iron Man.
As the other countries laugh — one official asking "What does a nation of farmers have to offer the rest of the world?" — Martin Freeman's Everett Ross looks on knowingly, the final shot seeing T'Challa giving a little smile as everyone's minds are about to be blown.
What does that mean for future Marvel movies? We can expect a whole lot more Vibranium-powered technology, Wakanda being home to the powerful resource. Chances are, we've already seen this in action, Iron Man seemingly having a better suit in Avengers: Infinity War.
27 films to look out for in the first half of 2018

Show all 27
The second scene features Bucky (AKA The Winter Soldier, AKA The White Wolf) exiting a hut and meeting Shuri, T'Challa's sister. The hero was last seen being moved to Wakanda during the closing moments of Captain America: Civil War.
There's one nice nod earlier in Black Panther that hints at Bucky being in Wakanda — when Shuri says "great, another broken white boy for us to fix" when Ross enters her laboratory.
Marvel fans will also recognise the name White Wolf, as there was another hero with that name. Originally called Hunter, the White Wolf was adopted by king T'Chaka after his parents died. Although loving Wakanda, the superhero eventually turned into a mercenary, aiding the country when needed. Could Bucky lose the Winter Soldier name to become the White Wolf?
Of course, we can only speculate about these scenes. Come Avengers: Infinity War later this year, we should hopefully realise the seeds they planted.
Black Panther is in cinemas now. Infinity War reaches UK cinemas 27 April.
Register for free to continue reading
Registration is a free and easy way to support our truly independent journalism
By registering, you will also enjoy limited access to Premium articles, exclusive newsletters, commenting, and virtual events with our leading journalists
Already have an account? sign in
Register for free to continue reading
Registration is a free and easy way to support our truly independent journalism
By registering, you will also enjoy limited access to Premium articles, exclusive newsletters, commenting, and virtual events with our leading journalists
Already have an account? sign in
Join our new commenting forum
Join thought-provoking conversations, follow other Independent readers and see their replies